It's official — Big Ed Brown and Elizabeth 'Liz' Woods are engaged! 90 Day Fiancé fans wonder why Big Ed will be featured on 90 Day: The Single Life if he's already taken. Here's what we know about the engagement and what to expect on The Single Life Season 2.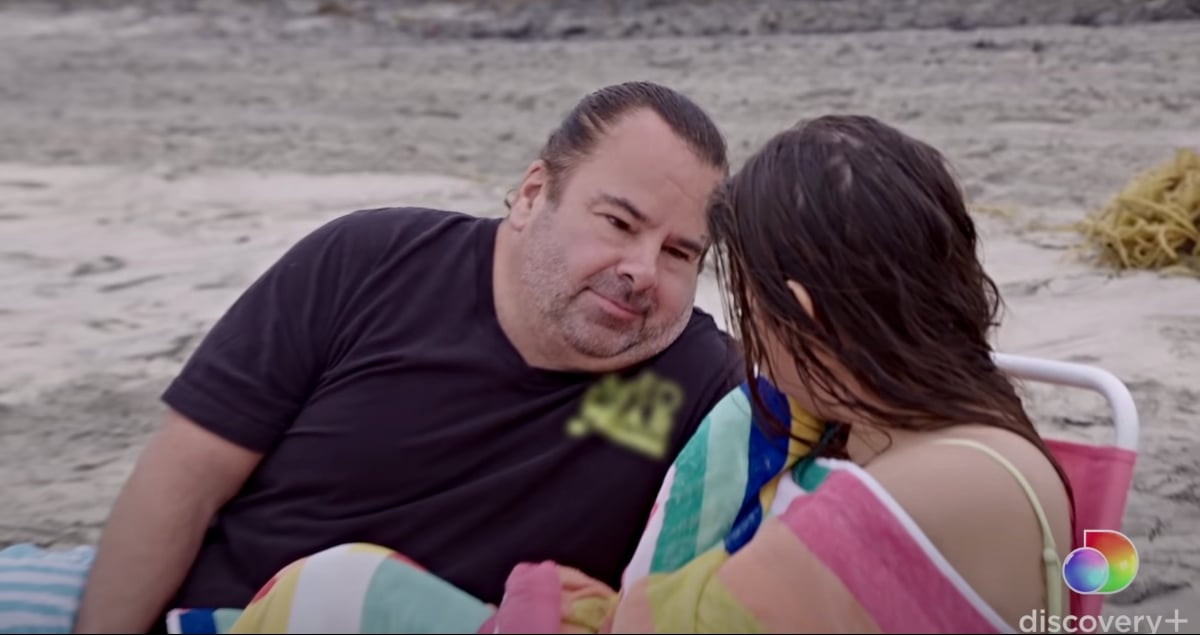 Big Ed and Liz confirm they're engaged
On Nov 10, Big Ed and Liz confirm their engagement! The official 90 Day Fiancé Instagram account posted the engagement photos of the 90 Day: The Single Life stars. In the photo, Liz wears a silk seafoam green gown, and Big Ed holds up her hand, showcasing the sparkling engagement ring on her left hand. Check out the Instagram post below:
The pair announced, "We are each other's forever, and, yes, we are engaged!" Big Ed told PEOPLE all about his decision. He revealed, "About a month before we got back together, I realized that I really didn't appreciate who she was, and I don't want to love anybody else." He said, "And never in a million years did I think that I would ever be together with Liz — it's just surreal."
Big Ed and Liz reconect on 'The Single Life' Season 2
The polarizing couple has some fans confused by their rocky relationship. Now fans wonder why Big Ed is on 90 Day: The Single Life if he's not single. Well, at the start of the season, he was single. In the trailer for The Single Life season 2, Big Ed cuts his hair and prepares to start dating again after breaking up with Liz.
The missing chapter of their romance began when Liz reached out to Big Ed after his beloved dog, Teddy, died. And the missing pieces will hopefully be featured on The Single Life Season 2. During their time apart, Big Ed said he was working on himself thanks to many hours in therapy. Now the couple is looking forward to "forever" together.
Big Ed and Liz's relationship timeline
This 90 Day Fiancé couple's journey began after Big Ed's messy breakup with his ex-girlfriend, Rosemarie Vega, when he was looking for love again on the premiere season of 90 Day: The Single Life. Big Ed was visiting the restaurant where Liz worked and asked her out. While they started as just friends, their relationship quickly heated up. The roller-coaster romance had plenty of ups and downs.
Big Ed invited Liz to be his plus one at a wedding. That night, the couple ended up sharing the same room. That also was the night that they consummated their relationship. After that, Big Ed asked Liz to meet his daughter. However, everything was going too fast for Liz. So she asked him to slow down. But this made Big Ed feel rejected by Liz and he felt like she wasn't as committed as he was. By the end of season one of The Single Life, Big Ed asked Liz to move in with him, but she again put on the breaks.
At the explosive tell-all episode, Liz and Big Ed arrived at the event separately. They had broken up. Liz was upset with Big Ed for posting photos of himself in Vegas with girls, just days after the breakup.
It is clear that fans have missed a chapter or two of their journey. Fans will have to see how Big Ed and Liz went from broken up to becoming a happily engaged couple on The Single Life Season 2. The all-new season premieres on Nov 12 on discovery+.
RELATED: '90 Day Fiancé' Fans Get' Second-Hand Embarrassment Watching Natalie Flirt in Preview for' The Single Life' Season 2
Read the original article from
The Cheat Sheet
'90 Day Fiancé': Why Is Big Ed on 'The Single Life' if He's Engaged to Liz?
Source:
News Pinoy Buzz