Bella Hadid is a model known for looking flawless in photos and on the runway. But recently, she showed a different side of herself, proving that her life isn't as picture-perfect as it may seem. Hadid shared photos of herself crying and opened up about her mental health on social media.
Here's what she had to say and how fans reacted.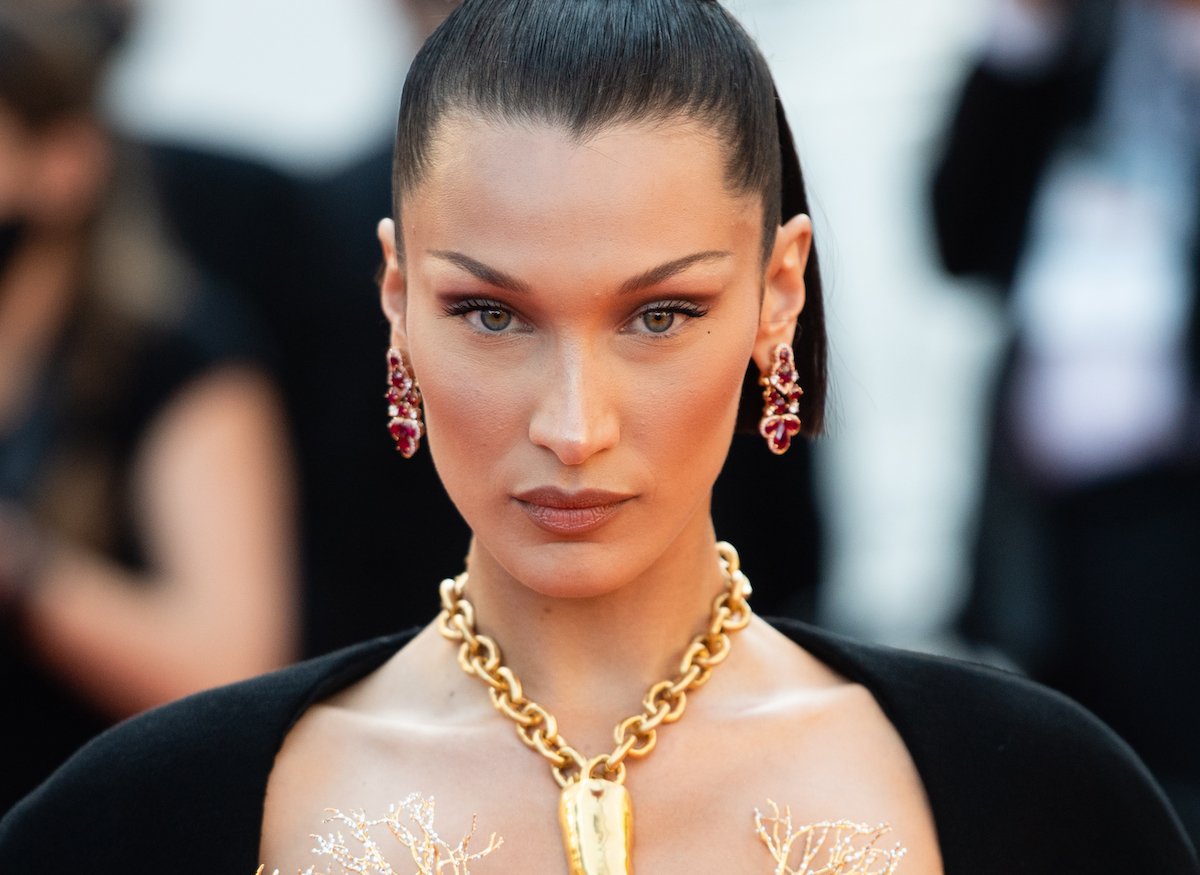 Bella Hadid's Lyme disease could affect her mental health
Perhaps one of the contributing factors to Bella Hadid's mental health issues is her Lyme disease. According to Healthline, the illness can cause "lingering episodes" of "fatigue, restless sleep, pain, aching joints or muscles, pain or swelling in the knees, shoulders, elbows, and other large joints, decreased short-term memory or ability to concentrate, [and] speech problems."
Lyme disease can also exacerbate mental illness. According to U.S. News, research shows that "patients hospitalized for Lyme disease had a 28% higher incidence of mental disorders and were twice as likely to attempt suicide than people without Lyme."
Joseph Trunzo, chair of the department of psychology at Bryant University, explained, "Lyme disease can have devastating medical and psychological effects, wreaking havoc on relationships, finances, cognition, emotions, quality of life and all aspects of daily functioning."
Bella Hadid shared photos of herself crying on Instagram and got candid about her mental health
On Tuesday, Nov. 9, the model opened up about her mental health on Instagram. She shared a clip of Willow Smith speaking about anxiety and followed it with a series of photos of herself crying. In one of the photos, she has an IV in her arm.
Hadid captioned the images, "< @willowsmith > I Love you and your words . It made me feel a little less alone and that's why I'd like to post this.
'That feeling of thinking that you're good enough or being insecure about your art- is natural- but at the same time, I feel like it's taught.
All humans are different, every single human has something so special and unique to offer. And people forget that everyone is basically feeling the same way: lost, confused, not really sure why they're here. That anxiety, like, everyone is feeling that- – and trying to cover it up in some way.
We're gonna come together in our flaws. In our insecurities, in our joy, in our happiness, and accept it all as beautiful and natural.'
This is pretty much my everyday, every night
For a few years now
Social media is not real. For anyone struggling , please remember that. Sometimes all you've gotta hear is that you're not alone. So from me to you, you're not alone. I love you, I see you, and I hear you. Self help and mental illness/chemical imbalance is not linear and it is almost like a flowing rollercoaster of obstacles… it has its ups and downs , and side to sides.
But I want you to know, there is always light at the end of the tunnel , and the rollercoaster always comes to a complete stop at some point. (There is always room for it to start up again, but for me it's always been nice to know that even if it's a few days, weeks, or months, it does get better, to some extent, even for a moment.)
it took me a long time to get that in my mind , but I've had enough breakdowns and burnouts to know this: if you work hard enough on yourself, spending time alone to understand your traumas , triggers, joys, and routine, you will always be able to understand or learn more about your own pain and how to handle it. Which is all that you can ask of yourself. Anyways. Not sure why but it feels harder and harder to not share my truth on here. Thank you for seeing me and thank you for listening. I love you."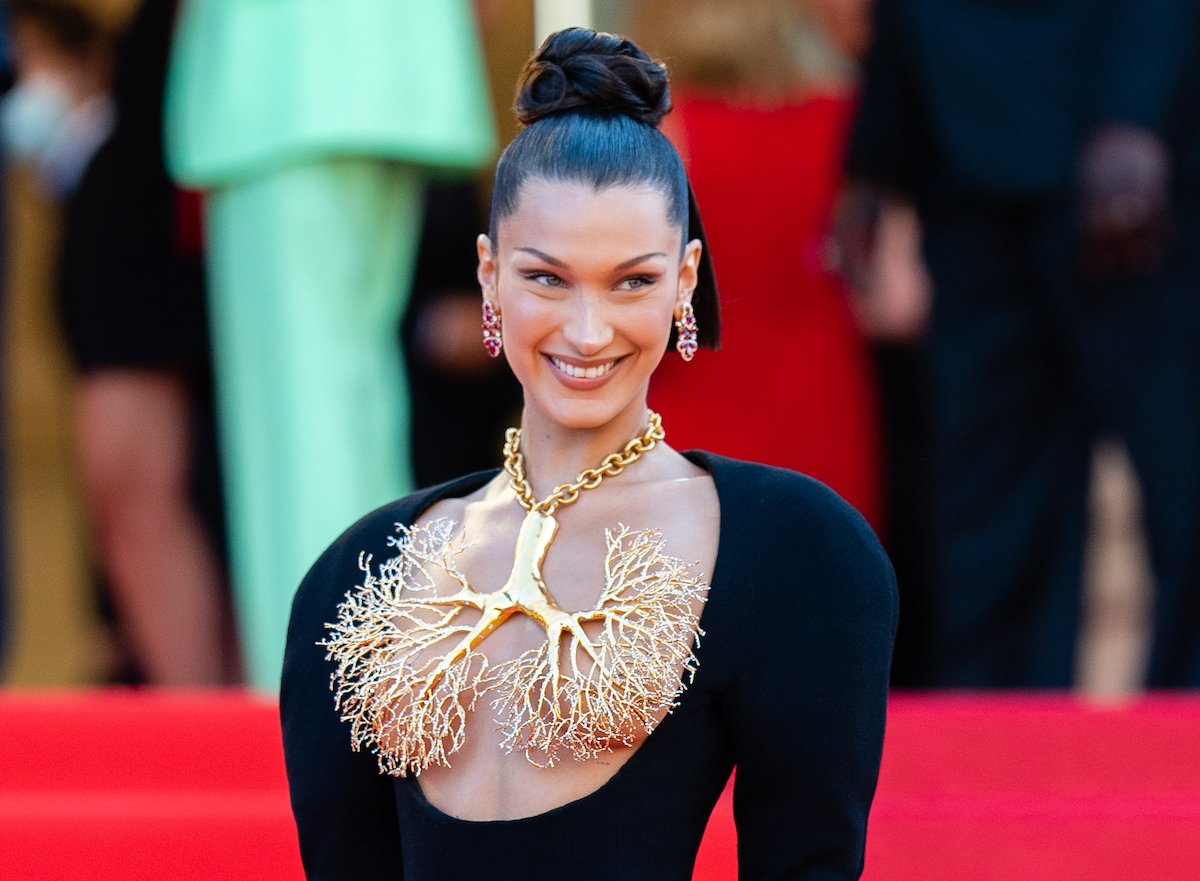 Fans appreciate the model's openness and honesty
Hadid's post was met with a wave of support from friends and fans. Willow Smith replied, "Your honesty and tenderness heals so many

"
One Instagram user commented, "bel i love you SO much. thank you for sharing your truth. and just so you know: you are enough, you always were, you always will be.

"
Another user wrote, "Love you Bells and love this authentically beautiful vulnerability





hugging you



"
How to get help: In the U.S. and Canada, text the Crisis Text Line at 741741 to reach a crisis counselor for support.
RELATED: Plastic Surgery Is Definitely a 'Nope' For Bella Hadid
Read the original article from
The Cheat Sheet
Bella Hadid Opens Up About Mental Health, Says She Has Had 'Breakdowns and Burnouts'
Source:
News Pinoy Buzz