Crime and family are the focal points of Blue Bloods. But what about romance? Bridget Moynahan revealed why her character, Erin Reagan, hasn't had a love interest.
Erin Reagan is divorced on 'Blue Bloods'
RELATED: 'Blue Bloods': Frank Questions if He Can Be Commissioner if Erin Becomes the District Attorney
Blue Bloods started with Erin already divorced and raising her daughter, Nicky (Sami Boyle). Jack (Peter Hermann) is the father of her child and ex-husband.
He's also a lawyer, and sometimes his work calls for him to go to Erin. Their relationship is complicated. Most people around Erin don't trust Jack. But you can tell she has a soft spot for him.
Jack was last seen in "Happy Endings." Erin asks Jack to represent a defendant she's prosecuting. He agrees but decides to make a bet with her. If he wins, they go on vacation together. If she wins, he has to go to dinner with the Reagans.
In the end, Jack won, and he still surprisingly went to dinner. It was a little awkward but a major step. It looked like Erin and Jack might strike up a romance again, but that has yet to be the case.
Why Erin Reagan hasn't had a love interest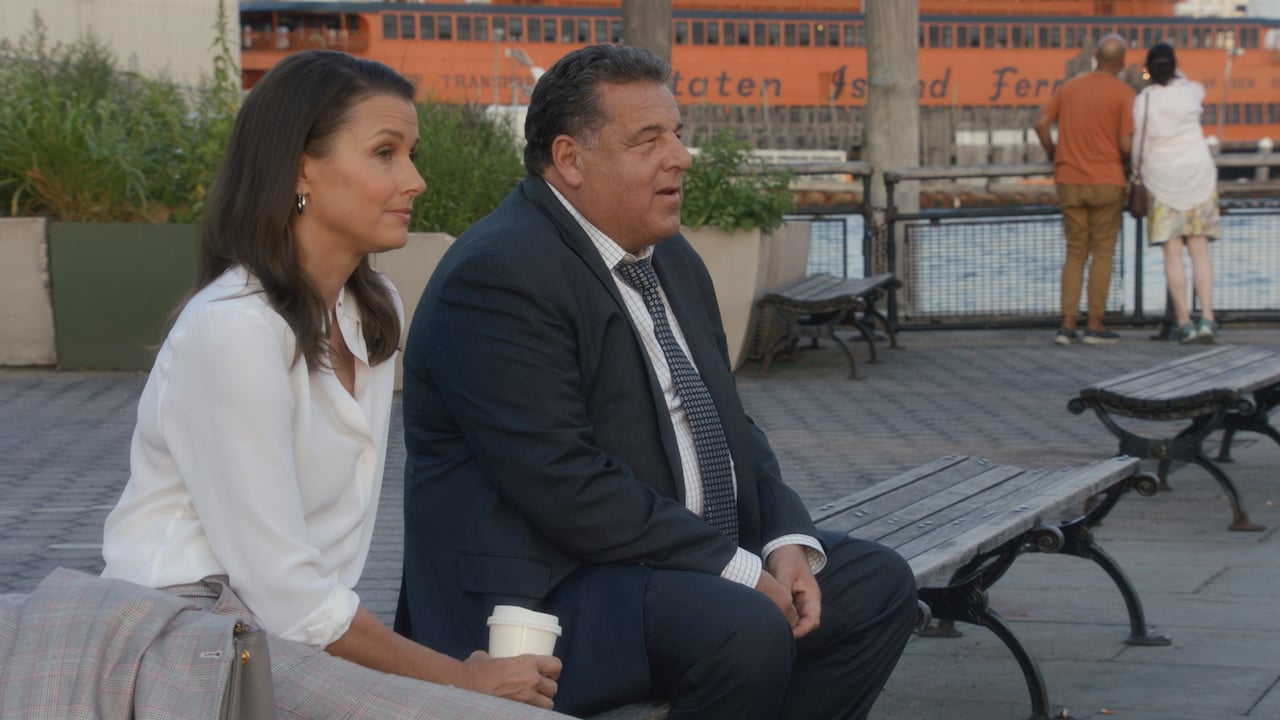 RELATED: 'Blue Bloods': Bridget Moynahan Answers Why the Cast Hasn't Quit the Show Yet
The assistant to the District Attorney is always busy building cases. The show has flirted with the possibility of her getting back with her ex-husband, but it hasn't happened. She also hasn't gotten a new love interest.
"The producers would bring some characters in every once in a while to play that romantic interest, and to me, it always felt so forced," Moynahan told Glamour. "I didn't see the need for it. But I don't know if it was ever a specific conversation of, 'Let's just leave Erin single, as a single mother.' She was introduced on the show as a single, newly divorced, single parent. And I felt like there's some strength and relatability in that for a lot of people."
That doesn't give a lot of hope for Erin to get a new love interest. But only time will tell what Erin's love life will look like once the show ends.
Will the show end with Erin still single?
​​RELATED: 'Blue Bloods': The Reasons Why Erin and Jack Have Broken Up Before
Season 11's finale was actually written to be the show's finale. All of the Reagans had to come together to save Joe Hill (Will Hochman).
This included Erin working with Anthony Abetemarco (​​Steve Schirripa) again. There wasn't any romance in the episode. That means the show will most likely end with Erin still single.
Blue Bloods did come back for season 12. Anthony pushed Erin to run for District Attorney, but she hasn't made her final decision. It looks like the lawyer is much more focused on her career than love.
Read the original article from
The Cheat Sheet
'Blue Bloods': Why Erin Reagan Hasn't Had a Love Interest, 'It Always Felt so Forced'
Source:
News Pinoy Buzz