The first season of the acclaimed Starz drama, BMF is about to come to a thunderous end. Created by Randy Huggins and executive-produced by Curtis "50 Cent" Jackson, the series tells the real-life story of the Flenory brothers. Demetrius "Big Meech" Flenory (Demetrius "Lil Meech" Flenory Jr.) and Terry "Southwest T" Flenory (Da'Vinchi) grew up in Detroit in the '80s. In order to get out of their impoverished situation, the pair began selling $50 bags of cocaine.
Before long they expanded their business into the Black Mafia Family, becoming two of the biggest drug traffickers in the country. Though they are just getting started in the world of BMF, it looks like fans can expect the season to end with a massive cliffhanger.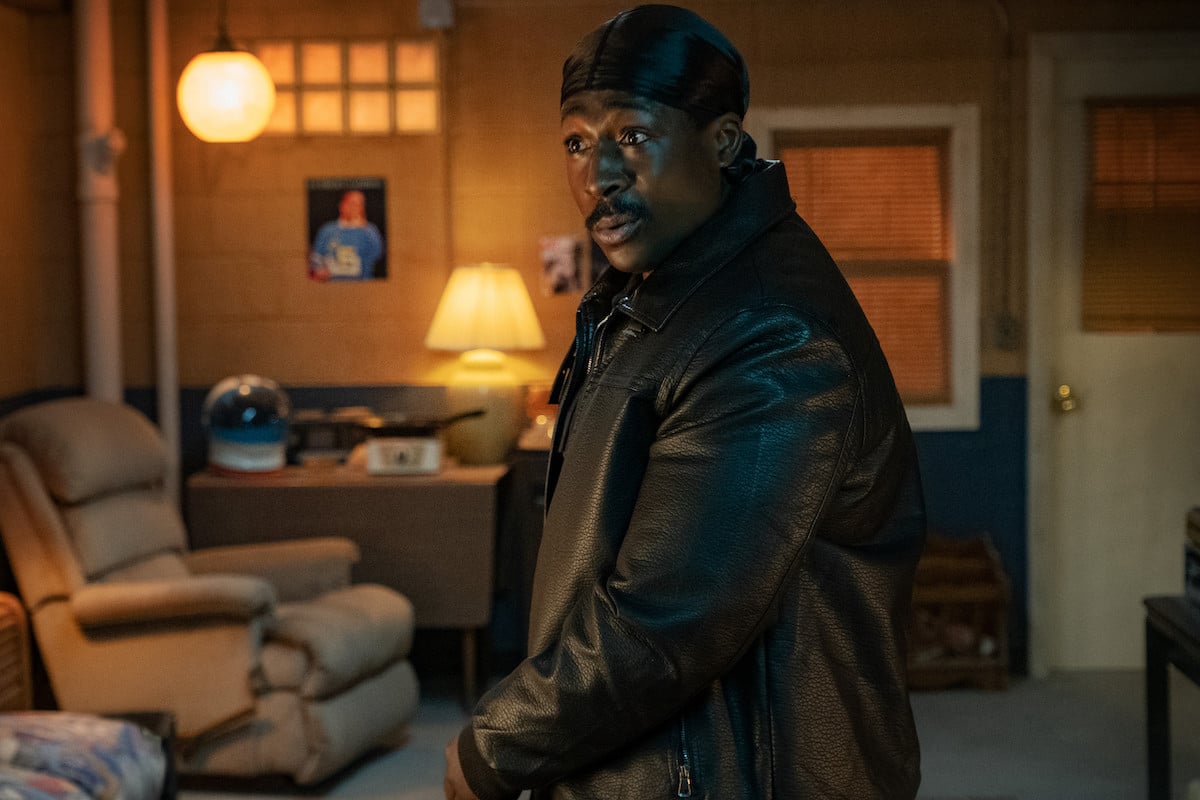 RELATED: 'BMF': Who Is Eminem's Character White Boy Rick?
The 'BMF' Season 1 finale will air Nov. 21
The season finale of BMF is right around the corner, and from the direction of season 1 thus far it's bound to be explosive. Titled, "The King of Detroit," the official synopsis reads, "In an effort to expand into new territory, Meech discovers a disturbing alliance then hatches a plan to eliminate the threat; Terry is forced to make a life-altering decision."
However, fans shouldn't expect everything to be wrapped in a perfect bow.
RELATED: 'BMF': Will Lamar Die In the Season 1 Finale?
Will season 1 end with a cliffhanger?
The teaser trailer for the "The King of Detroit" doesn't reveal much other than the fact that Meech shoots someone. While we can guess that someone is Lamar (Eric Kofi-Abrefa), that might not be clear for some time.
Russell Hornsby who portrays the bothers' father, Charles in the series has already hinted at a massive cliffhanger.
"When you're dealing with success, opportunity, and money in a life of crime, you lose people," he told TV Line. "And you lose people that you love. I think that's part of the pain and cost of being in the street game. It is going to be a great finale. I don't think everything is going to tie up in a nice bow. It definitely leaves it open for Season 2."
RELATED: 'BMF': What Does Big Meech Think About the Show?
What will happen in 'BMF' Season 2?
After just one episode, Starz announced that BMF would be returning for a second season. This means that though the first season has come to an end, Meech and Terry's journey is far from over.
For those who know about the Flenorys' story in real life, they eventually left Detroit to make a name for themselves in both Atlanta and Los Angeles.
By the time the '90s came around, they also infiltrated themselves in the hip-hop music business with Black Mafia Family Entertainment. "What's really interesting about Demetrius and Terry is they really didn't blow up in Detroit," Huggins said told The Detroit Free Press.
Season 2 could chronicle their expansion outside of Detriot as their empire began to expand.
Read the original article from
The Cheat Sheet
'BMF': Will Season 1 End With a Major Cliffhanger?
Source:
News Pinoy Buzz