Chicago Med Season 7 Episode 9 will tie together a few major storylines for a number of characters. Fans can't wait to see what's next for Dr. Ethan Choi now that he's returned. And Dr. Cooper continues to play a villainous role through the season. So, is Chicago Med Season 7 new tonight, Nov. 17, 2021? Here's what we know about the show for the remainder of the 2021 calendar year.
'Chicago Med' Season 7 Episode 9 will pull together a variety of storylines
Fans anticipate Chicago Med Season 7 Episode 9 to be a heavy hitter for the season. Viewers watched as Dr. Ethan Choi was welcomed back into the Med crew in season 7, and it looks like episode 9 may spell trouble for Choi. In episode 8, he performed a risky surgery on a patient, but he then experienced extreme pain. While it seemed like he recovered from his injuries from before, he still has a long way to go through his recovery.
Additionally, Will Halstead has been getting close with Matt Cooper in the hopes of catching Cooper pulling off illegal activity. Cooper is also doing drugs while on the job, so this will certainly spell trouble for him moving into episode 9.
Fans will also see more of Dr. Pamela Blake and Dr. Crockett Marcel working closely — but Marcel's romance with patient Avery Quinn may create difficulties.
Is 'Chicago Med' new tonight, Nov. 17?
Is Chicago Med new tonight, Nov. 17, 2021? While fans can't wait to see the continuation of all of these Chicago Med Season 7 storylines, they'll have to wait until Dec. 8, 2021. The official One Chicago Twitter page posted a meme of two Chicago Fire cast members, and the meme says, "New episodes return Dec. 8."
"We're just as bummed as you are," additional text on the tweet reads.
All of the One Chicago shows are officially on their winter/holiday break, which means fans will have to go a few weeks without new content. On Nov. 17, 2021, NBC will air Chicago Med Season 7 Episode 1 in the show's typical 8 p.m. timeslot.
Fans of Chicago Fire can look forward to a holiday episode for episode 9, too. As for Chicago Med and Chicago P.D., it doesn't sound like the showrunners have plans for a holiday special. Instead, we anticipate episode 9 continuing with the storylines fans already know and love.
When is the season finale?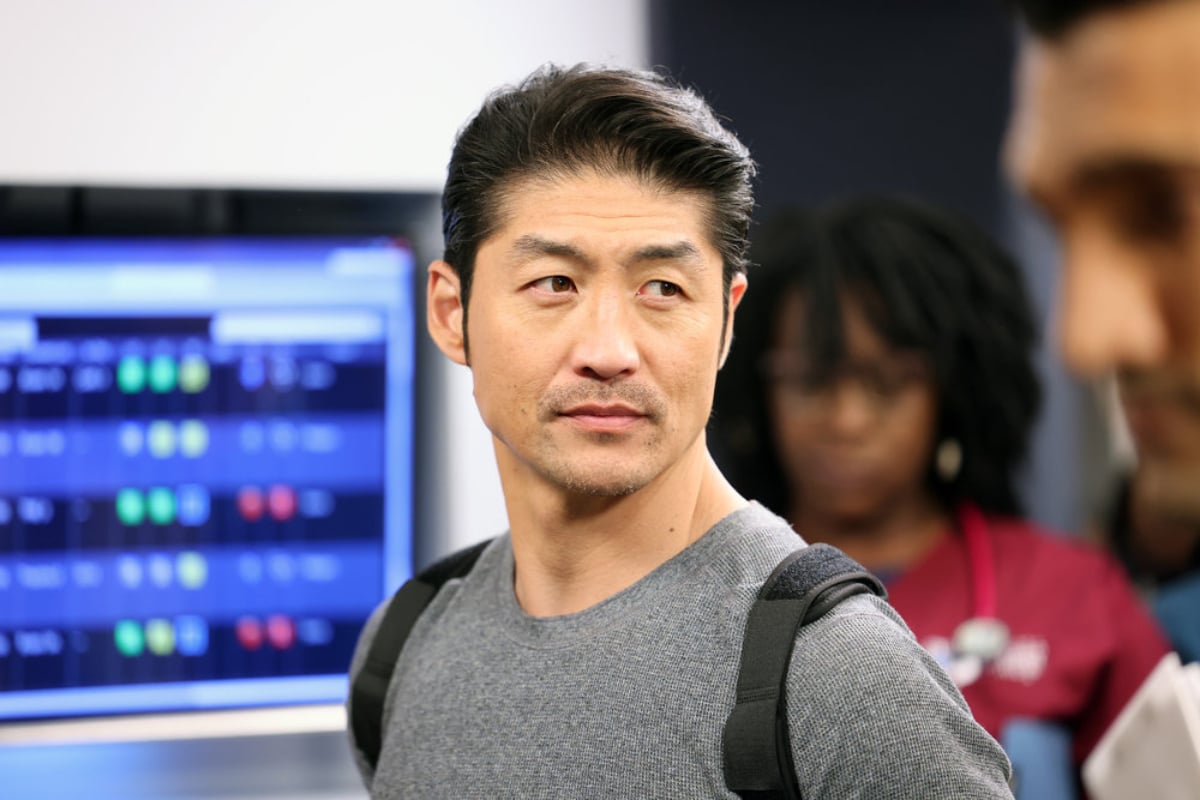 With NBC's One Chicago winter break, when will the Chicago Med Season 7 finale take place? According to One Chicago Center, fans can anticipate the fall season finale on Dec. 8, 2021, at 8 p.m. EST.
It's unclear if the fall season finale will wrap up all the current storylines during the season, though, as the show will then return in January 2022. Chicago P.D. Season 9 and Chicago Fire Season 10 follow the same schedule. They will also resume in January 2022. Until then, fans can expect plenty of reruns during the typical One Chicago Wednesday timeslots. It's likely NBC will choose to replay all of Chicago Med Season 7 so those who wish to catch up on the show can do so before and after the fall finale.
Chicago Med Season 7 airs Wednesdays at 8 p.m. EST on NBC.
Check out Showbiz Cheat Sheet on Facebook!
RELATED: One Chicago Crossover for 'Chicago P.D.,' 'Chicago Med,' and 'Chicago Fire' Canceled in 2021
Read the original article from
The Cheat Sheet
'Chicago Med' Season 7: Is the Show New Tonight, Nov. 17?
Source:
News Pinoy Buzz