TLC was out in front of the reality TV craze before it exploded into the front-runner of entertainment it is today, and the continued success of My 600-lb Life is a prime example of the kind of content the network provides. Rather than focusing on cutthroat competition or glamorizing the lives of celebrities, TLC primarily brings viewers the real day-to-day lives of people with unique perspectives on life. And viewers are curious: How is Nathan Prater from My 600-lb Life doing now?
Nathan Prater's journey was inspiring to viewers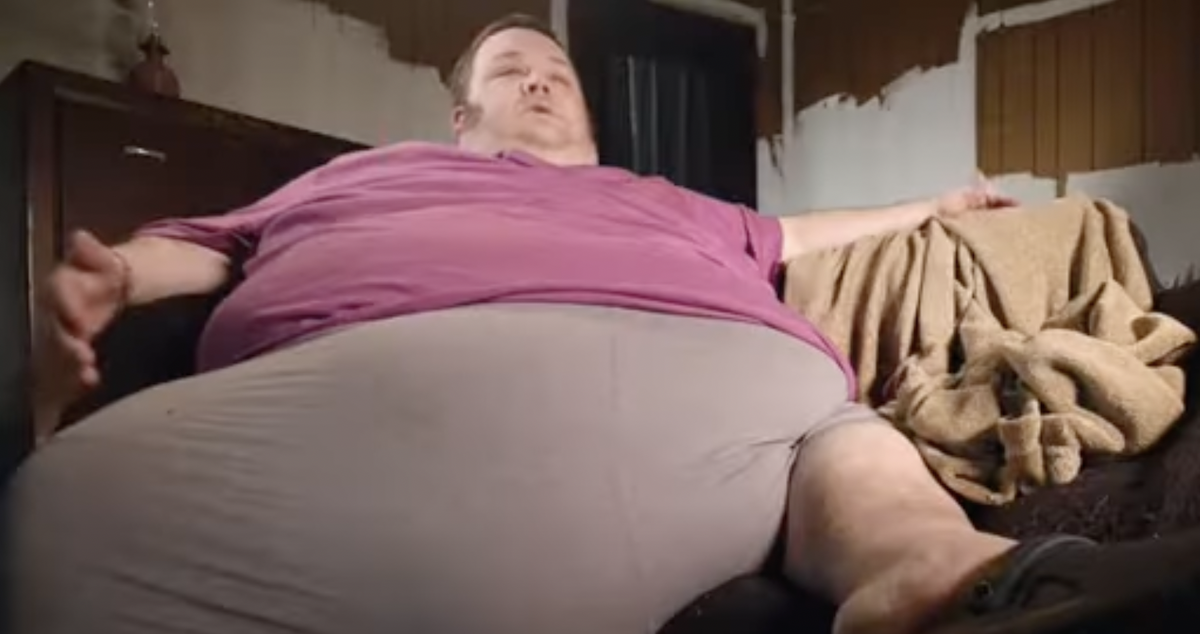 My 600-lb Life showcases individuals who are morbidly obese and seeking life-changing surgery from Dr. Now. The series showcases the emotional as well as the physical toll that these people are feeling from their obesity, and it provides glimpses of their courage, determination, and hope that many find inspiring.
Nathan Prater's story was the focus of the season 10 premiere of My 600-lb Life. When Prater came to Dr. Now with a vision of transforming his life, the doc made it clear that his lifestyle was killing him. Prater weighed 607 pounds at the beginning of his episode, and his wife, Amber, was not far behind him at 502 pounds. The couple struggled together not only with the physical toll of their weight, but also the impact that it had on their marriage.
Throughout the episode, both Amber and Nathan Prater make it clear that they believe losing weight and starting healthier lifestyles will transform their marriage, as well as their individual health. Many viewers were rooting for the couple. They were hopeful that Amber and Nathan would find love and care for one another along the way in a relationship that left them both feeling fulfilled.
How is Nathan Prater from 'My 600-lb Life' doing now?
Knowing that Nathan and Amber's physical concerns were putting a strain on the marriage, many fans want to know if the couple have managed to stay married. Thankfully, the news is good; Nathan and Amber are still together and continuing their weight loss journeys.
Back in August 2021, Prater shared on his Facebook account that he met the milestone of getting below 450 pounds, which means he has lost more than 150 pounds since the show started. Amber, too, has been sharing about exercise goals and discussing the way that activity and fitness have become a part of their family life.
Long-term success is no guarantee on 'My 600-lb Life'
While the participants on the show hope to undergo surgery that changes the physical capacity of their stomachs, there are still no guarantees for success. Many of the participants on the show, however, have seen some simply stunning transformations. Not only have they collectively lost (literal) tons of weight, they've also transformed their lives and their relationships to food and exercise.
The tale isn't so happy for everyone, though. Many of the participants have suffered serious medical ailments related to their obesity, and some have died since their stories went on the air. Not everyone who undergoes gastric bypass surgery is able to keep the weight off long-term, and the success of less invasive weight loss efforts for the morbidly obese is even more questionable. In fact, as Michigan Health reports, about 90 percent of people who lose a substantial amount of weight eventually gain almost all of it back.
In this way, the participants on My 600-lb Life are hoping to beat the odds, and many fans are rooting them on.
RELATED: 'My 600-lb Life' Fans Will Not Believe the Stunning Transformation of Brandi and Kandi Dreier
Read the original article from
The Cheat Sheet
'My 600-lb Life': How Is Nathan Prater Doing Now?
Source:
News Pinoy Buzz