As R. Kelly awaits sentencing for his Brooklyn criminal trial and prepares for his upcoming child pornography case in Illinois, his former associates and handlers are facing their own justice. For decades, Kelly has been accused of running a racketeering circle with the help of dozens. Now, an associate of the disgraced R&B singer will serve prison time for torching the car of Kelly's ex-girlfriend.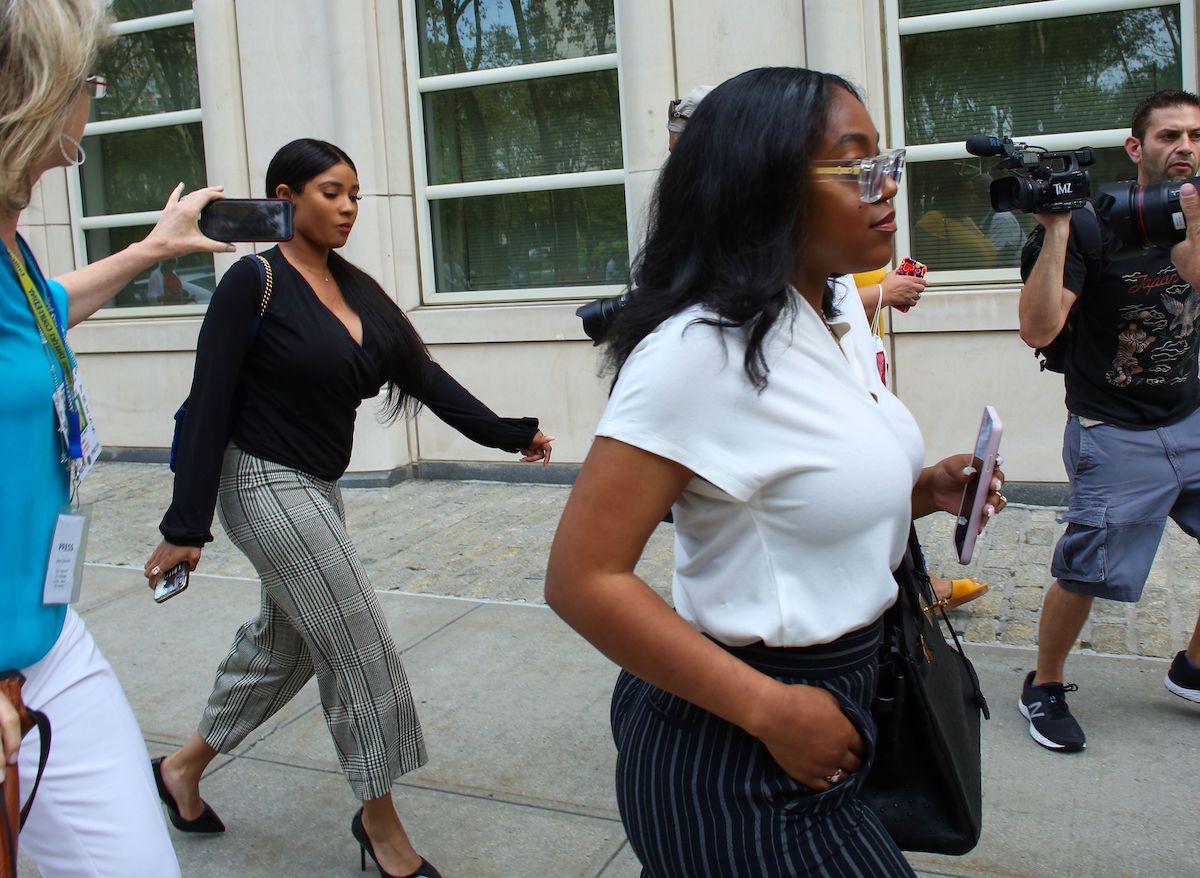 R. Kelly's associate pleads guilty to torching the singer's ex-girlfriend's car
Michael William, who is described as the relative of Kelly's former publicist, was recently sentenced to eight years in prison. Williams, 38, pleaded guilty to setting fire to Azriel Clary's car last summer. Clary was in a five-year relationship with Kelly, beginning when she was just 17. Williams set the car ablaze in an attempt to intimidate Clary out of testifying against Kelly in his criminal trial.
At the time of the fire, Kelly's sex-trafficking trial was pending. In September 2021, Kelly was convicted of all counts. He is awaiting sentencing. Kelly faces a minimum sentence of 10 years and a maximum sentence of life in prison.
Related: R. Kelly Hires Bill Cosby's Lawyer To Help Appeal His Recent Guilty Verdict
Williams' attorney, Todd Spodek, told FOX News that a sentence of five years would have been "sufficient but not greater than necessary in this case." Now, Spodek says they are exploring their legal options in Williams' conviction.
Fire investigators linked Williams to the crime after discovering accelerant on the edge of Clary's property. Williams' GMC Yukon, which had severe damage to the front and side of the car, as well as no license plate, was captured on toll plaza cameras traveling from his home state of Georgia to Florida ahead of the fire. The same cameras also captured Williams returning.
Once Williams' home was searched, a complaint reveals he searched the phrases "witness intimidation" and "case law for tampering with a witness" on his devices. Clary also shared a photo and video evidence of the damage to her car on Instagram.
Azriel Clary says she's a victim of R. Kelly's abuse
Despite originally defending Kelly in a 2019 interview with Gayle King, Clary now says she was manipulated and forced into doing so. She claims that her relationship with Kelly was riddled with physical, sexual, financial, and emotional abuse. But after seeing her interaction with King, she became motivated to leave Kelly. She says that upon Kelly being jailed for the first time, she plotted her move.
Related: Azriel Clary Testifies About Alleged Abuse From R. Kelly; Claims Beatings, Forceful Abortions, and Herpes Diagnosis
"We had no idea that we were actually the ones who were being made fun of," Clary says of her first sitdown with King. "It was almost like mockery but I needed that. As embarrassing and humiliating as it was, I needed that. I really did. I needed that humiliation to be able to say hey, this is not a lifestyle that is normal. This is not a lifestyle for anyone to be living in. No one can thrive in this situation and I had to wake up from that."
Clary says her family's support and intense therapy have helped her heal. She's now working on music and is an advocate for other victims of abuse.
Read the original article from
The Cheat Sheet
R. Kelly Associate Sentenced to 8-Years in Prison for Torching Kelly's Ex Car
Source:
News Pinoy Buzz