Will Smith has been working in the entertainment industry for over three decades. Throughout that time, he's crossed paths with some of the world's biggest stars. He once even had a connection with legendary rapper Tupac Shakur.
Will Smith and Tupac Shakur rose to fame in the 1990s
In the late 1980s, Will Smith was an up-and-coming rapper from Philadelphia on the verge of making it big. Together with his friend DJ Jazzy Jeff, Smith performed under the stage name The Fresh Prince. The duo won their first Grammy Award for Best Rap Performance in 1989 for their hit single "Parents Just Don't Understand." In 1990, Smith was cast as the titular character in the NBC sitcom The Fresh Prince of Bel-Air, and he hasn't stopped working since.
As Smith's profile began to rise in the early '90s thanks to The Fresh Prince of Bel-Air, so too did another up-and-coming rapper's: Tupac Shakur. The California icon released his debut album 2Pacalypse Now in 1991. He soon became a star on the screen as well, appearing in movies such as Poetic Justice with Janet Jackson and Gridlock'd.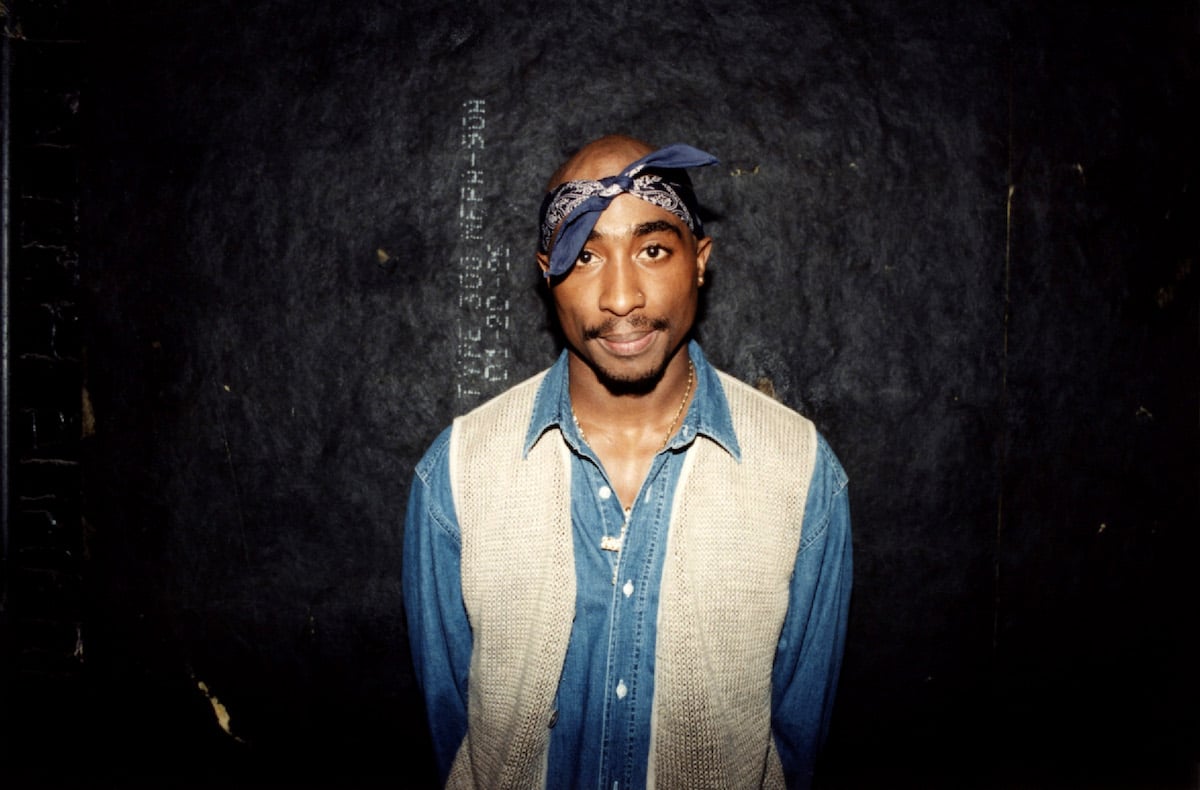 Will Smith was jealous of Tupac's persona
Smith had taken a step back from music when he was working on The Fresh Prince of Bel-Air throughout the '90s; Tupac, meanwhile, continued to release music.
Smith opened up about Tupac in his new memoir Will, released in November 2021. His wife, Jada Pinkett Smith, was close with the legendary rapper after they became friends at the Baltimore School For the Arts in the 1980s. As a result, Smith felt threatened by their preexisting relationship.
"Though they were never intimate, their love for each other is legendary – they defined 'ride or die,'" Smith wrote in the book. "In the beginning of our relationship, my mind was tortured by their connection. He was Pac! And I was me."
Smith praised Tupac for having a "fearless passion that was intoxicating, a militant morality, and a willingness to fight and die for what he believed was right." He also admitted that something about him stoked an anger deep inside him.
"Pac was like Harry [Smith's younger brother] — he triggered the perception of myself as a coward," Smith admitted. "I hated that I wasn't what he was in the world, and I suffered a raging jealousy: I wanted Jada to look at me like that."
Jada Pinkett Smith was rumored to be in a relationship with Tupac
Smith went on to describe the "twisted kind of victory" he felt when his wife would spend more time with him than with Tupac. Pinkett Smith denies having been in a romantic relationship with Tupac, but has spoken about her and Smith's decision to live in an open marriage.
"If she chose me over Tupac, there was no way I could be a coward," Smith said honestly. "I have rarely felt more validated. … I was in a room with Tupac on multiple occasions, but I never spoke to him. The way Jada loved Pac rendered me incapable of being friends with him. I was too immature."
RELATED: Tupac Shakur Was More 'Dangerous' Than The Notorious B.I.G., According to RZA
Read the original article from
The Cheat Sheet
Will Smith Felt 'Raging Jealousy' Toward Tupac Shakur
Source:
News Pinoy Buzz