Bob Saget's wife, Kelly Rizzo, broke her silence after his death by posting a touching tribute to the Full House star after he died at age 65. Here's what Rizzo said and how fans and friends are reacting.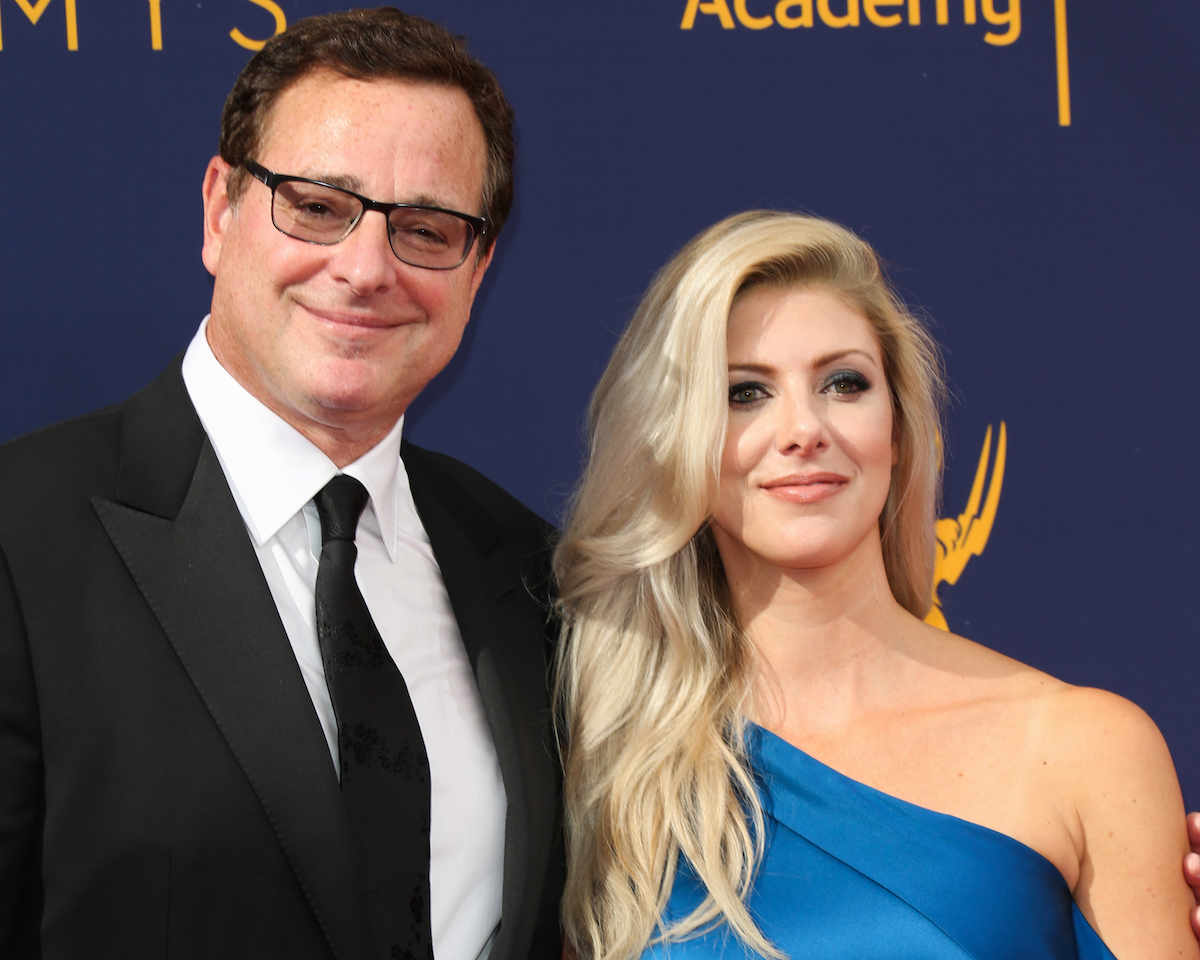 Kelly Rizzo posted an emotional tribute to her husband Bob Saget after his death
On Jan. 9, Bob Saget was found dead in his hotel room in Orlando, Florida, after performing a two-hour stand-up comedy set. His funeral took place on Jan. 15.
The same day as his burial, Bob Saget's wife, Kelly Rizzo, broke her silence about his death by touching tribute to him on Instagram.
The 42-year-old posted a photo of Saget and herself smiling at the camera and captioned it, "My sweet husband. After much reflection this week, I'm trying, really trying, to not think I was robbed of time. But instead to think: How lucky was I that I got to be the one to be married to THE MOST INCREDIBLE MAN ON EARTH."
Rizzo said, in a sentiment that many of his loved ones have reflected in their tributes to him, that Saget frequently told her how much he loved her. "I got to be the one to love him and cherish him," she wrote. "He deserves all the love. Every ounce of it. Because that's how amazing Bob was. He was love. If you were in his life you KNEW he loved you. He never missed an opportunity to tell you."
Wife Kelly Rizzo says she has 'no regrets' about her relationship with Bob Saget after his death
Rizzo said she has "no regrets" about her marriage to Saget. "Most importantly. I have no regrets," she wrote. "We loved each other so damn much and told each other 500 times every day. Constantly. I know how much he loved me until the very last moment and he knew the same. I'm so grateful for that. Not everyone gets that."
She praised the comedian, whom she married in 2018, and thanked everyone for their tributes and support after his death. "Bob was a force," she wrote. "I'm sure every one of you out there, whether you knew him or not, was in awe of the enormous outpouring of love and tribute for this special man. It was like nothing anyone has ever seen."
Bob Saget's wife continued, "I am so appreciative for the kindness and support from loved ones and strangers. Everyone loves Bob and everyone wants to make sure I'm ok. And for that, I'm eternally grateful."
She mentioned the Scleroderma Research Foundation, a cause close to Saget's heart after his sister died from the illness. "I also want to keep sharing how important the Scleroderma Research Foundation was to him. I just want to make him proud. And to his girls, I will love you all with all my heart, always."
Rizzo ended the lengthy caption by writing, "Honey, I love you more than anything, forever."
Fans and friends are sending their condolences to the comedian's wife
Kelly Rizzo and Bob Saget's friends and fans have been sending condolences to the widow.
Actor Danielle Fishel commented on Rizzo's post by saying, "This is such a beautiful tribute and you are a remarkable woman, Kelly. We love you so much."
Journalist Yashar Ali commented, "I love you Kelly…how lucky was he to have you and you were so lucky to have him. The two of you gave each other just what you needed. Here for you always my kind and wonderful friend."
Actor and model Amber Lancaster told Bob Saget's wife, "In awe of your strength!! Sending you so much love

."
And social media star Melissa Metrano commented, "We love you so much Kelly

What you wrote is so beautiful and I know you will continue to share his legacy with the world.
My thoughts and prayers are with you and am here for anything you need
."
RELATED: 'How I Met Your Mother' Cast Reacts to Narrator Bob Saget's Death
Read the original article from
The Cheat Sheet
Bob Saget's Wife Kelly Rizzo Breaks Her Silence After His Death: 'I Have No Regrets'
Source:
News Pinoy Buzz