Truth be told, Chris Tucker hasn't starred in that many movies. In fact, he's only appeared in five movies since 1998, including three Rush Hour films with Jackie Chan. However, the actor's signature energy and comic timing certainly cast a long shadow, one the Friday franchise has never replicated. Many fans of that 1995 comedy might not realize how much Tucker brought to the role of Smokey. He even improvised his most memorable line in Friday.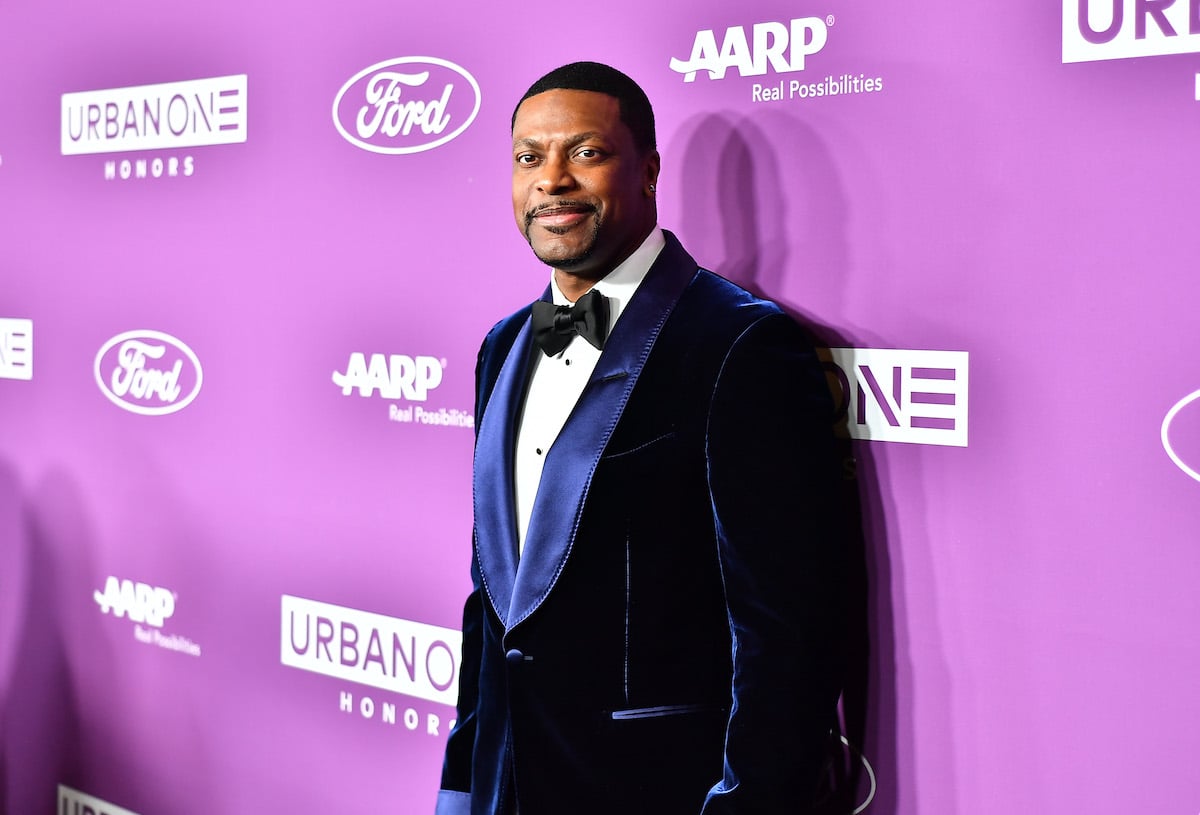 Chris Tucker owes 'Friday' to 'Def Comedy Jam'
Before he starred opposite Ice Cube in Friday, Tucker was an up-and-coming comedian. The studio wanted a bigger name to co-star, especially given Ice Cube's then-unproven status as a leading man. Actors such as Chris Rock and Tommy Davidson were reportedly in the conversation for Smokey early on. But co-writers Ice Cube and DJ Pooh as well as director F. Gary Gray knew Tucker's manic energy would perfectly complement Ice Cube's deadpan delivery.
As the story goes, the movie's writers caught Tucker on Def Comedy Jam and responded to his sense of humor. Moreover, Tucker had a small role in House Party 3 — produced by New Line Cinema, who was also making Friday — giving the actor a way into the movie. Ultimately, New Line agreed to cast Tucker, and Friday became a breakout hit. Alas, Tucker didn't return for either Friday sequel, with Ice Cube instead paired with Mike Epps.
RELATED: Why 'Friday' Probably Wouldn't Exist Without 'House Party'
The actor improvised some of Smokey's best moments
Once Tucker arrived on set, it didn't take long for him to put his own spin on the material. Thankfully, Gray and the production team gave the actor the chance to improvise within reason. As producer Patricia Charbonnet told Complex, Tucker "was like an electrical storm, every single day." And actor Angela Means — who plays the Felisha of "Bye, Felisha" in Friday — revealed how Tucker ad-libbed what would become one of Smokey's signature lines.
"Chris wasn't originally in the 'You got knocked the f–k out!' scene. That shows you how on fire Chris was. He just ran in and said, 'You got knocked the f–k out!' Every single take that Chris Tucker did, you had to hold your laugh, even if it was just a pickup line."
The moment in question occurs during a black-and-white flashback sequence in which Deebo (Tiny Lister) punches out Red (DJ Pooh). Of course, Smokey's reaction struck comedy gold. And it remains one of a few endlessly quotable lines of dialogue Tucker delivers in Friday.
Chris Tucker never returned to the franchise after 1995, but could he?
Considering the distinctive energy Tucker brings to Friday, it's a shame he never reprised the role of Smokey. Instead, the actor followed his breakthrough movie with films such as Dead Presidents, The Fifth Element, and Jackie Brown. But it was 1998's Rush Hour that made him an A-lister. And he earned millions for those films.
However, some fans can't seem to give up hope that Tucker will eventually come back to Friday. The actor seems adamant about not playing Smokey again, due to the prevalence of drug use and profanity the character requires. But Ice Cube continues to mention Last Friday as the fourth and final installment. Although its production is still unlikely, only time will tell if Tucker will get a change of heart and return to the role that made him famous.
RELATED: 'Friday': Ice Cube Took Inspiration from This Kevin Smith Classic
Read the original article from
The Cheat Sheet
'Friday': Chris Tucker Improvised His Funniest Line in the Whole Movie
Source:
News Pinoy Buzz