Few actors ever reach the heights Jim Carrey achieved in the late 1990s. The actor started the decade as a cast member on the Fox sketch comedy series In Living Color and ended it as one of Hollywood's brightest stars. But if things had worked out differently, Carrey could have wound up starring in major movies nearly a decade earlier. In fact, he was in the running for a pair of hugely influential teen comedies directed by John Hughes.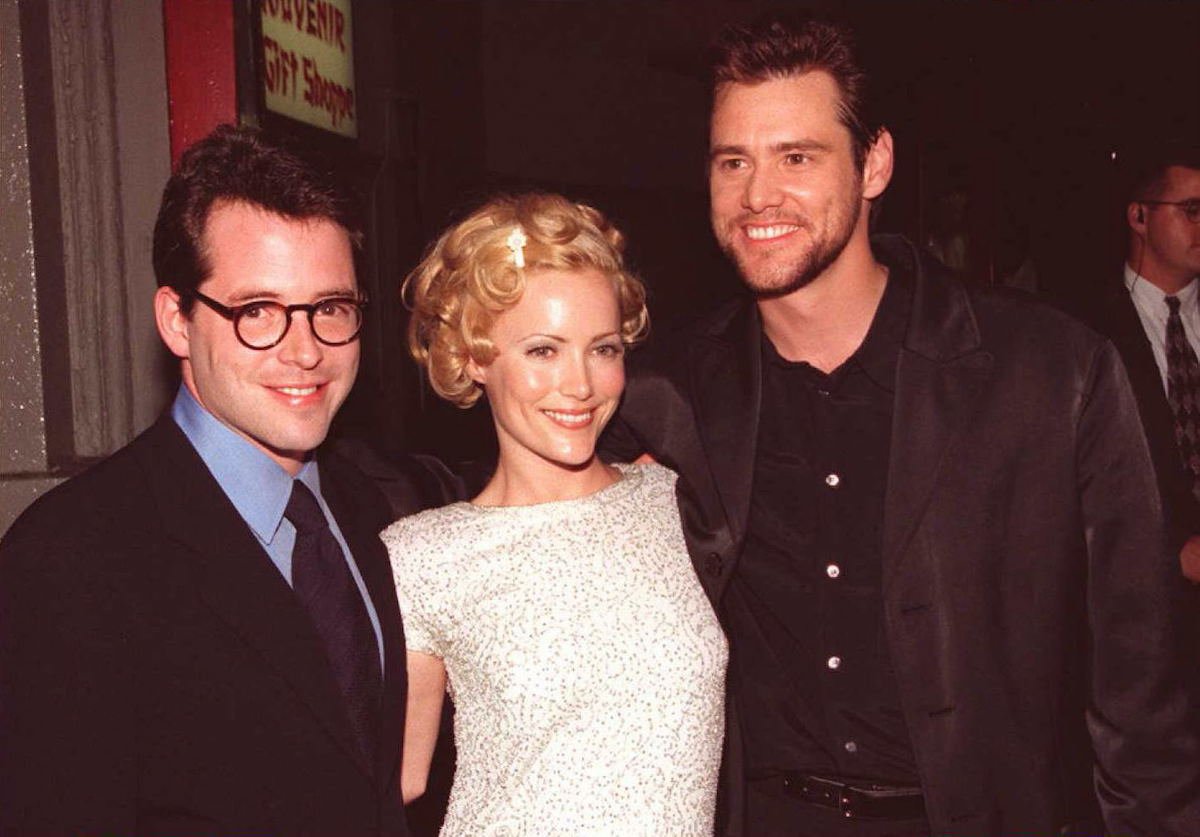 Jim Carrey became a movie star in the mid-1990s
Carrey's first role was for a TV movie entitled Introducing… Janet — later retitled Rubberface to capitalize on the actor's fame — for the Canadian Broadcasting Corporation in 1981. Throughout the 1980s, Carrey worked on TV's The Duck Factory and films such as Once Bitten, Peggy Sue Got Married, and Dirty Harry sequel The Dead Pool. But he never truly got that one movie role that could make him a star. Until 1994, that is, when he got three of them.
Following a successful run on In Living Color, Carrey finally became a big-screen leading man just three months before the show ended. In February 1994, Ace Ventura: Pet Detective hit theaters, earning $107 million worldwide according to Box Office Mojo. In July and December of that very same year, The Mask and Dumb and Dumber would become even bigger hits. And Carrey ended the calendar year on his way to becoming the first to earn $20 million.
RELATED: Jim Carrey Backed Out of Reuniting with His 'Batman Forever' Director
John Hughes considered the actor for 2 iconic teen comedies
Fame and fortune eventually found Carrey. But the actor had countless brushes with that success earlier in his career. According to Vulture, Hughes — the writer-director who became synonymous with teen movies such as The Breakfast Club — considered Carrey for more than one of his iconic 1980s hits. The actor was even reportedly up for the role of Ted in Hughes' directorial debut, 1984's Sixteen Candles. Anthony Michael Hall was eventually cast.
Even more intriguing, Carrey was one of several then-up-and-comers Hughes considered for his 1986 classic Ferris Bueller's Day Off, Total Film reported. It's not hard to imagine Carrey as the carefree title character in that movie. Of course, Matthew Broderick wound up winning the role instead. And it became a star-making performance for the young actor, then best known for WarGames. A decade later, he and Carrey would co-star in 1996's The Cable Guy.
Jim Carrey stars in a hotly anticipated 2022 sequel
Carrey's career — like most Hollywood stars — has seen its highs and lows since his movie stardom kicked off in the mid-1990s. But in recent years, the actor has experienced something of a comeback, thanks to the success of 2020's Sonic the Hedgehog. In that film, Carrey plays the diabolical Dr. Robotnik.
On the eve of the coronavirus (COVID-19) pandemic, the movie brought in $320 million worldwide. Now Carrey and company are gearing up for a highly anticipated sequel. Sonic the Hedgehog 2 is currently set to release in theaters on April 8, 2022.
RELATED: Jim Carrey Nearly Starred in This Christmas Classic Before 'The Grinch'
Read the original article from
The Cheat Sheet
Jim Carrey Nearly Starred in These 2 John Hughes Comedies
Source:
News Pinoy Buzz