Megan Fox and Machine Gun Kelly are engaged, and their famous friends Kourtney Kardashian and Travis Barker were quick to react to the news! Here are the details of Fox and Machine Gun Kelly's proposal, their friendship with Kardashian and Barker, and how the latter responded to the engagement.
Machine Gun Kelly and Megan Fox got engaged on Jan. 11, 2022
Machine Gun Kelly proposed to Megan Fox on Jan. 11 after dating for a year and a half. The two stars shared the details of the proposal on social media the following day.
The musician's Instagram post included a video of Fox showing off her unique engagement ring, a pear-shaped diamond and emerald set on a double band encrusted with diamonds.
The singer explained the meaning behind the two stones in his caption. "I know tradition is one ring," he wrote, "But i designed it with Stephen Webster to be two: the emerald (her birth stone) and the diamond (my birth stone) set on two magnetic bands of thorns that draw together as two halves of the same soul forming the obscure heart that is our love. 1-11-2022

"
The Transformers star has spoken in the past about having a twin flame connection with Machine Gun Kelly, and she alluded to it again in her Instagram announcement. "And just as in every lifetime before this one, and as in every lifetime that will follow it, I said yes," Fox captioned a video clip of the proposal. "…and then we drank each other's blood 1.11.22

"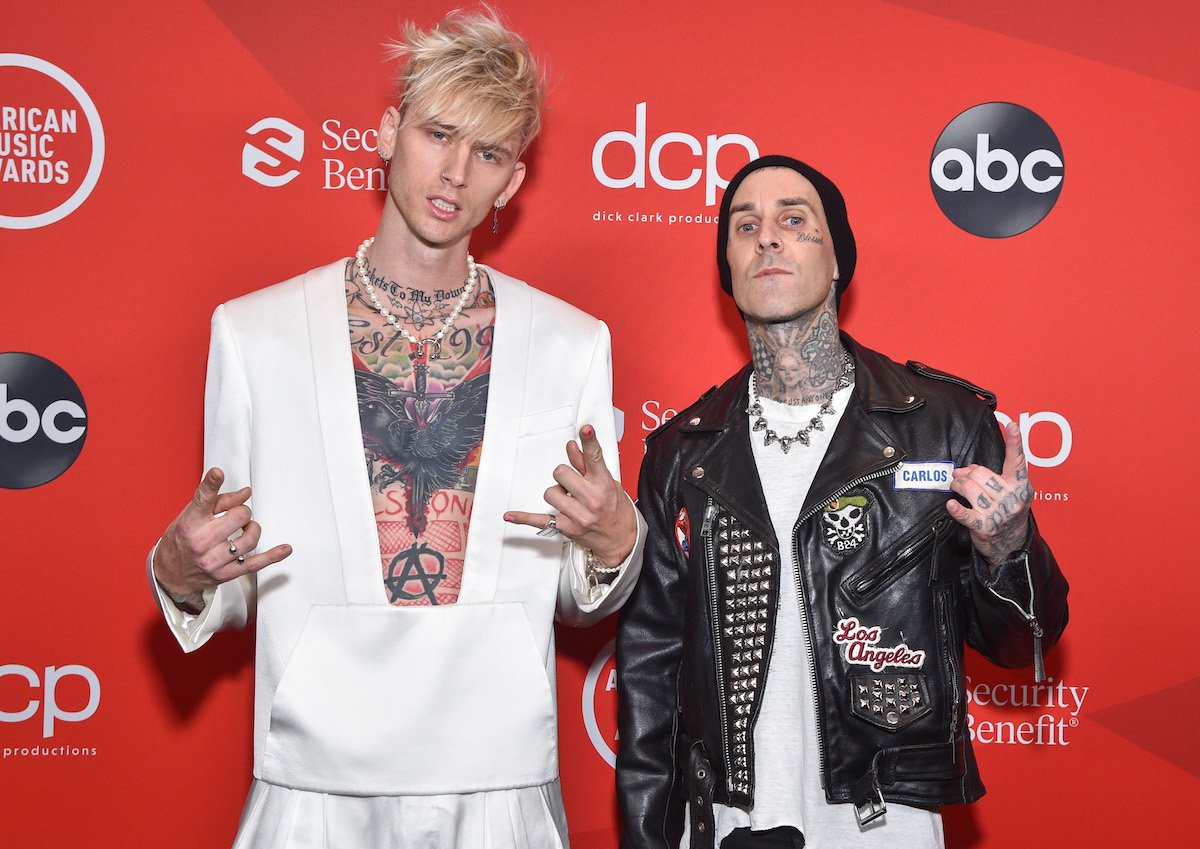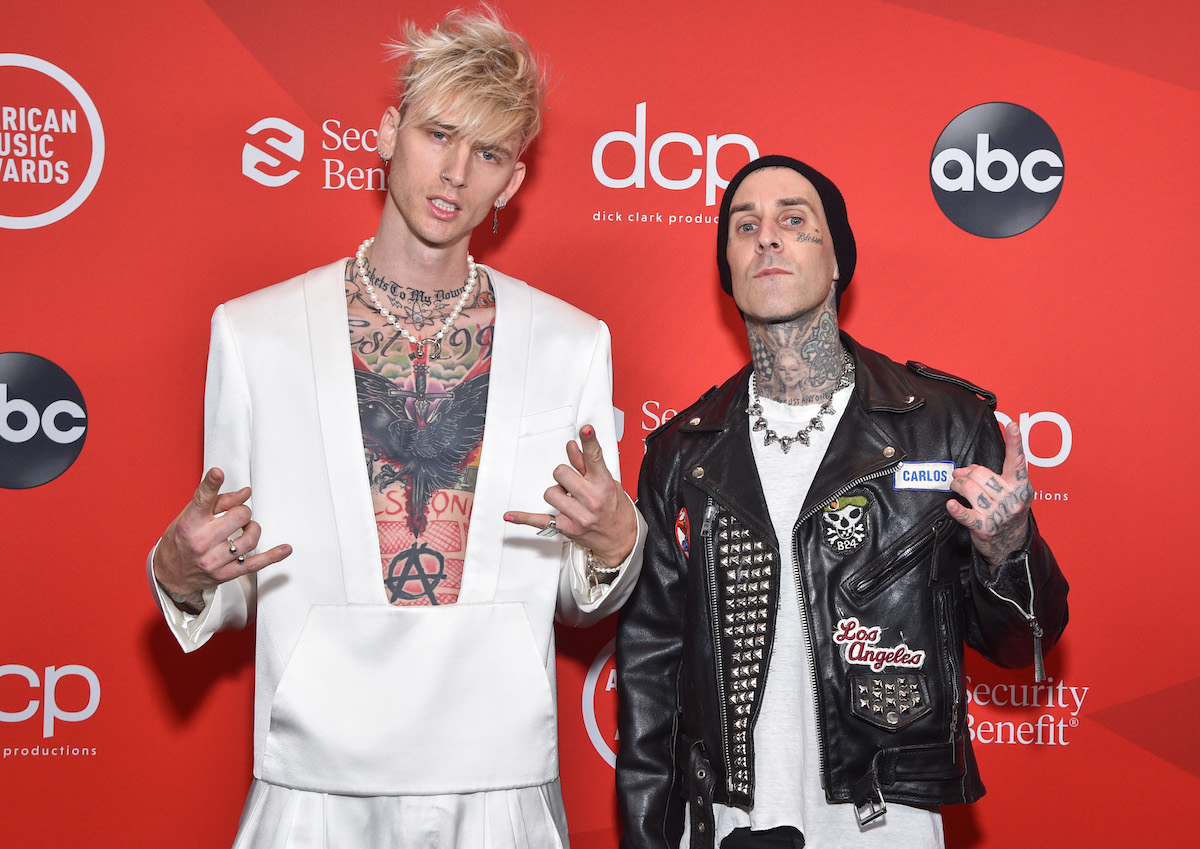 Kourtney Kardashian and Travis Barker have congratulated the famous couple
Travis Barker and Kourtney Kardashian got engaged in October 2021. They are friends with Machine Gun Kelly and Fox, and fans frequently compare the two famous couples.
Kardashian left five red hearts on Fox's engagement post. Her sister Kim Kardashian West, who is dating Machine Gun Kelly's best friend Pete Davidson, commented, "So happy for u guys!!!!


"
Machine Gun Kelly received supportive words on his post, as well. His frequent musical collaborator Travis Barker, who is also Kourtney Kardashian's fiancé, wrote, "F*** YESSSSS

"
Kourtney Kardashian, Travis Barker, Machine Gun Kelly, and Megan Fox have become close friends
Machine Gun Kelly and Megan Fox have become close friends with fellow famous couple Kourtney Kardashian and Travis Barker in recent years.
Barker and Machine Gun Kelly have been collaborating on music for years. Barker is credited as a producer on Kelly's 2020 album Tickets to my Downfall. The two musicians frequently appear in each other's social media photos and videos.
They performed the song "papercuts" together at the 2021 MTV VMAs after Megan Fox and Kourtney Kardashian introduced them as their "future baby daddies." The foursome drove fans wild with a group photo taken in a bathroom after the event.
Kardashian and Fox have also gotten quite close, such as when they starred together in an ad campaign for SKIMS.
RELATED: Megan Fox Reveals the Bizarre First Words Machine Gun Kelly Ever Said to Her
Read the original article from
The Cheat Sheet
Kourtney Kardashian and Travis Barker React to Machine Gun Kelly and Megan Fox's Engagement
Source:
News Pinoy Buzz