Professor Carrie Milgram (Melanie Liburd) has straddled the lines between savior and villain on Power Book II: Ghost. Though she appeared at first to be a confidant for her students, her personal life and judgment clouded her ability to be a good professor. Not only has Carrie carried on a long-term affair with a student, but a lot of her actions and motivations have also been for her own personal gain.
Now, it appears that all of Carrie's drama has finally caught up with her. With the shocking ending that fans saw in Ghost episode 208, Liburd is addressing what happened with her character.
[Warning: This article contains spoilers for Power Book II: Ghost Season 2 Episode 8.]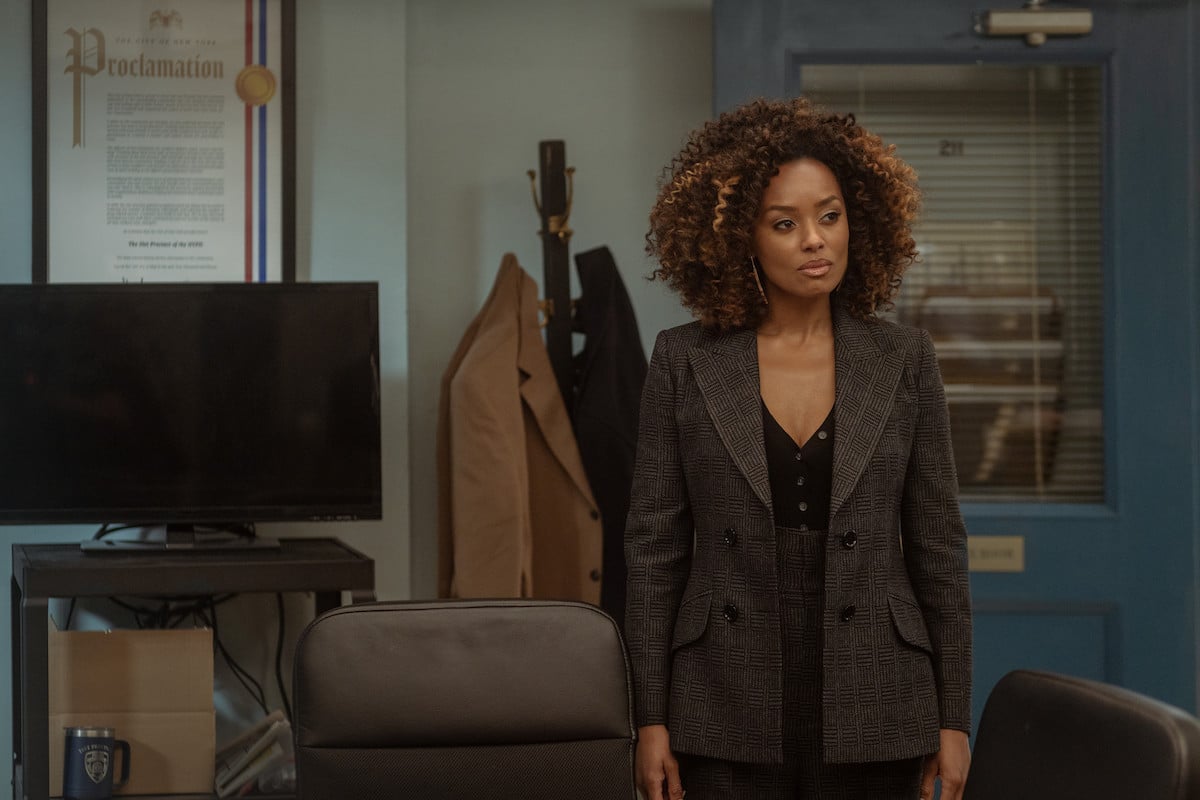 What happened to Carrie on 'Power Book II: Ghost'?
From the moment we met Carrie during the first season of Ghost, she battled between her own self-interest and the wellbeing of her students. She struck up an affair with her old flame and co-worker Jabari Reynolds (Justin McManus) and later began a relationship with star basketball player Ezekiel "Zeke" Cross (Daniel Bellomy).
However, when Jabari ended up dead, Carrie's quest to clear her name and find out the truth made her the target of Zeke's family, the Tejadas.
In a last-ditch effort to protect Lauren Baldwin (Paige Hurd), whom she roped into the investigation into Jabari's murder, Carrie tried to make things right. However, she only destroyed her reputation in the end. Though Rashad Tate (Larenz Tate) had given her some advice on how to move forward, it doesn't look like Carrie took that advice.
RELATED: 'Power Book II: Ghost': Fans Are Convinced Tariq Will Kill Monet and Lorenzo Tejada to Take Over Their Drug Empire
Melanie Liburd just addressed Carrie's fate
Though she did not reveal exactly what happened to Carrie or go into details about what will happen next on Ghost, Liburd did address the explosive episode.
"This episode challenged us all hard," Liburd said on Instagram. "A big thank you to our badass and inspiring leader @courtneyakemp and wonderful director @shanasteinprod And what a cast!!

Big love

"
As fans know, after losing her credibility and career, it appears that Carrie died by suicide. Without Carrie and following the news that Monet is his biological mother, we think Zeke is going to crumble.
Moreover, it doesn't appear that Tariq's murder case has a leg to stand on.
Did Monet kill Carrie on 'Power Book II: Ghost'?
After finding out about Carrie's affair with Zeke and again once Zeke was accused of murdering Jabari, Monet Tejada (Mary J. Blige) has threatened her life. In fact, just before Carrie was found dead, Monet also threatened her. But did the drug queenpin actually kill the professor?
From where we're sitting we would think it would be far too obvious. However, unless Carrie really did end her own life, no one else would have had much of a motive.
We're going to see how it all pans out in the final episodes of Ghost season 2. We think this is leading to a super explosive Ghost Season 2 finale.
RELATED: 'Power Book II: Ghost' Season 2: Fans Already Have Predictions
Read the original article from
The Cheat Sheet
'Power Book II: Ghost': Melanie Liburd Just Addressed Carrie's Fate
Source:
News Pinoy Buzz