Superman & Lois is bringing Clark's long-lost Kryptonian brother, Tal-Rho / Morgan Edge, back for season 2 of The CW series. The villain has been lying low. But according to Adam Rayner, Tal-Rho isn't done plotting his agenda.
[Spoiler warning: This article contains spoilers for Superman & Lois, Season 2, Episode 2.]
'Superman & Lois' Season 2 brings Tal-Rho back into Clark's life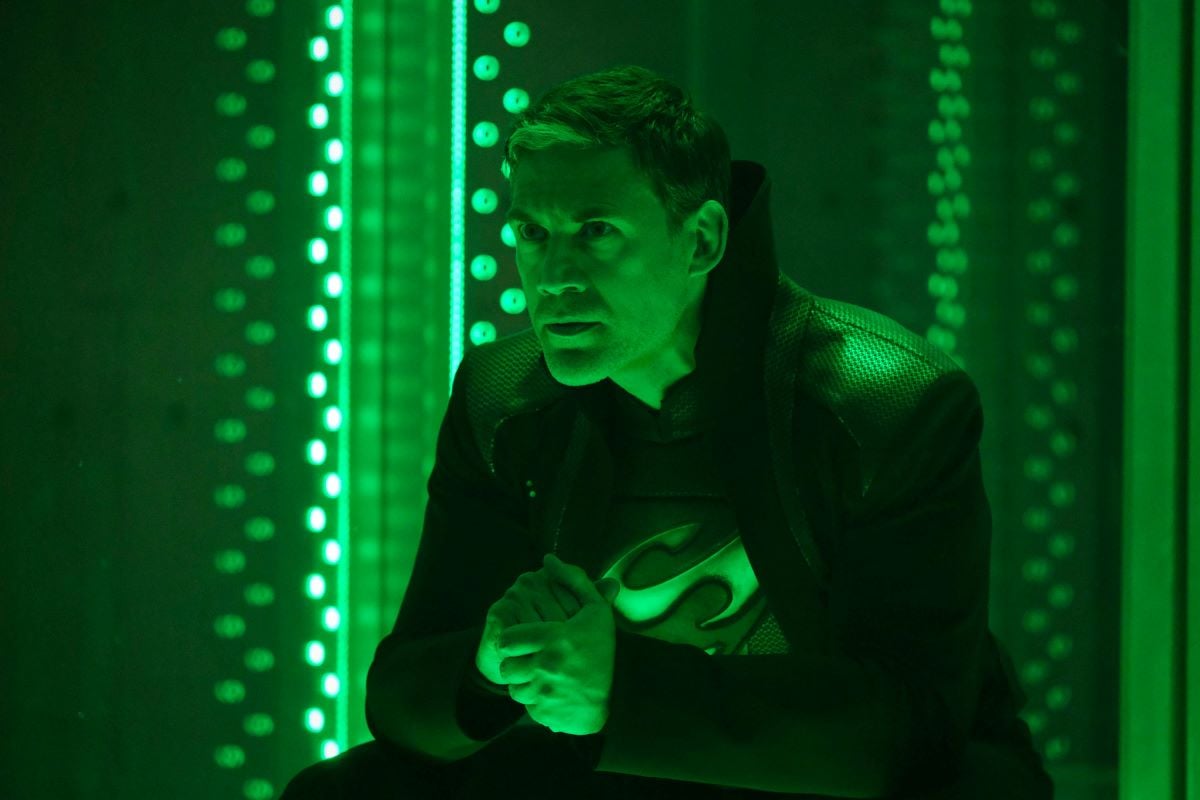 On the Jan. 18 episode of Superman & Lois, Clark (Tyler Hoechlin) is still reeling from his mysterious sensory overload and disturbing visions. To find answers, he finds Tal-Rho and questions him if they're lingering effects of the Kryptonian mind hijack he suffered last season.
After some initial hesitation on Clark's part, Tal-Rho takes his brother and nephew, Jordan (Alex Garfin), to his Fortress of Solitude. He pulls up the AI hologram of their mother, Lara (Mariana Klaveno), who reveals her disappointment in Tal-Rho for trying to use the Eradicator.
Tal-Rho reveals his lingering feelings of rejection. And he also confirms that he still has his powers.
'Superman & Lois' star Adam Rayner says Tal-Rho is plotting
Superman & Lois Season 2 is getting a new villain, but that doesn't mean Tal-Rho's done with the Kents, or humanity for that matter. In a recent interview with TV Line, Rayner, who plays the Kryptonian criminal, talked about what Tal-Rho has been up to in absentia and teased that he's planning something.
"I imagine he's been doing quite a bit of reading, pondering advanced Kryptonian problems," Rayner said. "He's also plotting his comeback in some way, wondering how he might manipulate things to his advantage. His spirit has not been crushed, so he certainly will be planning things even if he can't quite put them into action yet."
But Tal-Rho isn't quite the same in season 2. Now that his lifelong mission to end humanity is over, he's far less zealous.
"Everything's been stripped away," Rayner explained. "The weight of this huge mission, this destiny that Tal felt before, he's been relieved of that now. So he still has a spiky personality, but he's not carrying this terrible burden, the hopes of an entire civilization. He is a bit more relaxed. The writing suggests that beautifully."
Tal-Rho isn't done with his brother
In Superman & Lois Season 1, Tal-Rho tried to justify his quest to end humanity and proved he believed in the cause. And according to Rayner, in his mind, the Kryptonian doesn't see himself as the bad guy.
RELATED: 'Superman & Lois' Season 2 Villain Will Be a 'Massive Headache' for Clark
"He doesn't think he's done anything wrong," the actor told TV Line. "I think there's possibly a mea culpa coming up about some of his behavior, but he stands by his agenda and what he was trying to achieve."
Rayner also revealed that Tal-Rho is still connected to Clark, whether he likes it or not. "The problem is, he can't completely reject his brother, and his brother can't completely reject him," he added. "They're bound to one another, and they can't release that."
Read the original article from
The Cheat Sheet
'Superman & Lois' Villain Is 'Plotting His Comeback' Teases Adam Rayner
Source:
News Pinoy Buzz