Tom Hanks has such broad appeal that most moviegoers will believe just about anything he does. It's why the actor can go from a harrowing war movie (Saving Private Ryan) to a romantic comedy (You've Got Mail) in the same year. And it's why — especially in the 1990s and 2000s — he was competing with fellow A-listers like Tom Cruise and Will Smith at the box office. Hanks could even star opposite Sally Field as her love interest, only to play her son just a few years later.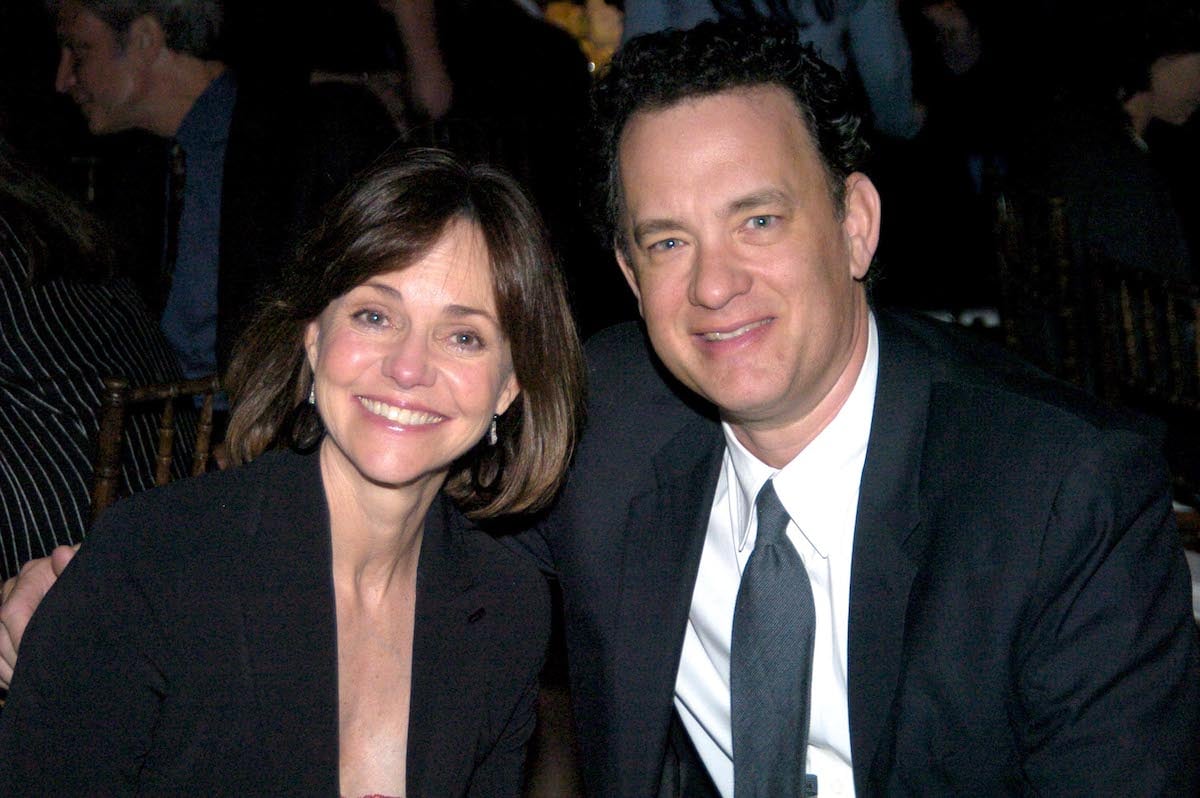 Tom Hanks and Sally Field co-star in 'Forrest Gump'
In the early 1990s, Hanks' career was on a persistent rise. Thanks to a boost from 1988's Big, Hollywood suddenly saw the actor as a credible dramatic leading man. And a few years later, he walked away with back-to-back Oscar wins for Best Actor. But Forrest Gump did more than earn Hanks his second Oscar. The movie's status as an unlikely summer blockbuster made Hanks a star that everyone in the business wanted to work with.
In Forrest Gump, Hanks appears with a memorable supporting cast of characters. Robin Wright and Gary Sinise earned Oscar nods for their work as Jenny Curran and Lieutenant Dan Taylor. Among the movie's supporting cast too is two-time Oscar winner Field as the mother to Hanks' Forrest. However, the two stars had already shared the screen a few years earlier and in a very different context.
RELATED: Why Tom Hanks Movies Never Work as TV Shows
The two Oscar winners worked together years before
In the 1988 comedy Punchline, Hanks and Field play aspiring stand-up comedians. Over the course of working on their material, the two characters become close, and Hanks' Steven develops romantic feelings for Field's Lilah. Ultimately, they don't act on this attraction, with Lilah choosing to remain loyal to her family. The friendship remains just that, but it still adds an interesting wrinkle to the stars' later collaboration on Forrest Gump.
Fans of the latter film might be understandably unfamiliar with Punchline. After all, the movie disappointed at the box office — especially as Hanks' direct follow-up to Big — and earned mostly mixed reviews. Asked by in a 1989 Playboy interview about the movie's failure, even Hanks concedes it was "the hardest one to make any sort of judgment on." He does state it's "the best work [he's] ever done," at least up to that point of his career.
Tom Hanks has 2 big new movies coming out in 2022
Decades later, Hanks is as popular as ever. The actor even released two movies in 2020, amid the coronavirus (COVID-19) pandemic. But even if Greyhound and News of the World — or the more recent Finch — weren't fans' favorites, there's a lot more Hanks on the way soon.
On the heels of his surprise cameo on TV's 1883, Hanks will star as Colonel Tom Parker, manager to Elvis Presley, in Baz Luhrmann's musical biopic Elvis. That film is set for release on June 24, 2022. And later in the year, Hanks will reunite with Forrest Gump director Robert Zemeckis for Disney's live-action Pinocchio, heading directly to Disney+.
RELATED: Tom Hanks Ate 1 Food to Gain 30 Pounds for 'A League of Their Own'
Read the original article from
The Cheat Sheet
Tom Hanks Played Sally Field's Love Interest Before Playing Her Son
Source:
News Pinoy Buzz