Taylor Sheridan and Yellowstone fans are anticipating a major character death might happen soon with 1883 episode 9 on the horizon. Shea Brennan, played by Sam Elliott, is a fan favorite and a staple on the show. But many fans fear he might die by the end of the season. So, does Shea die in 1883? Here are the clues Elliott left regarding his character's fate.
What happened to Shea's family in '1883'? His character goes through horrendous grief in the beginning
With 1883 episode 9 on the horizon, it's hard to think back on everything that occurred in the first few episodes. Episode 1 of the season featured Shea grieving major loss. His daughter and his wife both died, and he ends up burning his house to the ground.
So, what happened to Shea's family in 1883? Given the physical evidence on their bodies, it seems they died from smallpox. Smallpox was an incredibly deadly disease that caused a high fever and rash that turned into raised pustules.
Later on, Shea spots a few immigrant travelers hoping to stick with James and Margaret Dutton on their travels across the Great Plains. Unfortunately, the immigrants had signs of smallpox — and Shea forbids them from traveling with the group. While Shea can certainly draw the line and act harshly when necessary, it's clear he still has a lot of grieving to do over the loss of his family.
Does Shea die? Actor Sam Elliott may have hinted that his character lives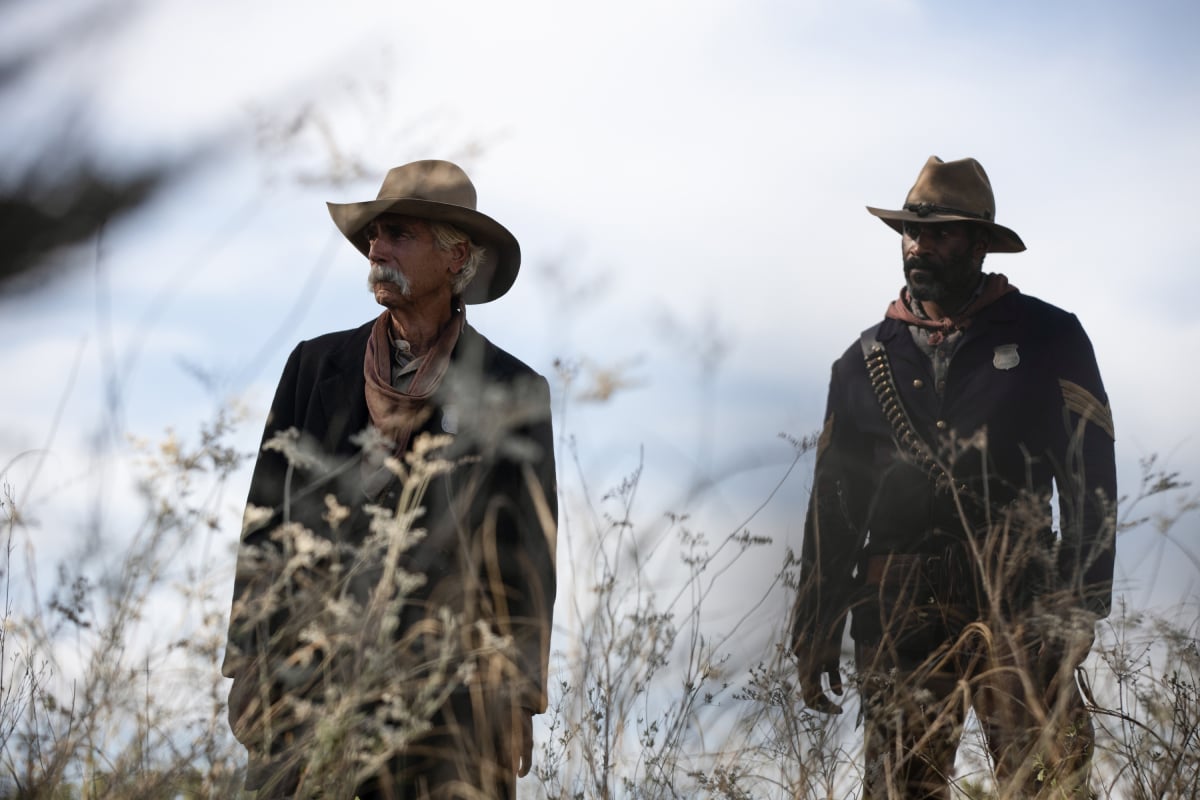 What will become of Shea Brennan? Fans fear for Shea as 1883 episode 9 approaches, as many fans expect the character to die before the season ends.
Sam Elliott gave some clues regarding how far Shea goes, though — and it's nothing but good news. During an interview with Esquire, he notes Shea wants to get to the Oregon Coast, and it seems his character does just that.
"Well, he's made a commitment, as the story tells, to get these people to Oregon," Elliott notes. "So there's that, and then he is on his own journey. Shea is heading to the ocean for one reason or another. That's where he is going. He's going to the Oregon coast, and that's where we finish this thing. That's where our last days of production are. We're going to be on the Oregon coast to shoot just a small portion."
As far as who makes it to the end, Elliott gave another clue. "There are survivors, but there's a spare number of them," he noted.
There's a chance Shea could make it to the coast and still die, of course. But the fact that Elliott makes it all the way to the end of the production days should give fans some hope for his character.
When is the '1883' episode 9 release date?
1883 episode 9 airs Sunday, Feb. 20, 2022, on Paramount+. There's additional good news for fans, too. 1883 has been greenlit to get more episodes. The road for the Dutton family won't end in the next few weeks. According to TVLine, "the next chapter" of the show will air later in 2022.
At this time, it's unclear if that means 1883 Season 2 is in the works, or if the original season will simply get more episodes.
Additionally, fans can look forward to another Yellowstone spinoff, 1932. This series will follow a new generation of Duttons through the Great Depression. Yet another Yellowstone spinoff, 6666, is also in the works.
Check out Showbiz Cheat Sheet on Facebook!
RELATED: '1883' Episode 8: Opening Scene Hints at Elsa Dutton Ditching James and Margaret Dutton to Be With Sam
Read the original article from
The Cheat Sheet
'1883' Episode 9: Does Shea Die? Sam Elliott Hints at Shea's Future
Source:
News Pinoy Buzz