Camila Cabello and Shawn Mendes broke up months ago, but fans are still holding out hope that the former couple might reconcile. Cabello was recently spotted at a sex shop not long after hanging out with Mendes and leaving a cute comment on his social media. Here are all the details we know so far.
Camila Cabello was spotted at a sex shop after split from Shawn Mendes
On Jan. 21, Hollywood Life reported that Camila Cabello was seen shopping at a sex store. The "Havana" singer went to Adam & Eve in West Hollywood. According to the shop's website, the "Adam & Eve Store in West Hollywood provides a safe, friendly environment for men, women and couples who are looking to venture away from the more mainstream norms of sexuality and experiment with the more erotic and growing interest in taboo sex practices."
The 24-year-old wore all black and consulted with an employee at the counter before making a purchase. She left with an unidentified item after checking out.
Cabello is believed to be single after announcing her breakup with her boyfriend of two years, Shawn Mendes. The musical couple released a joint statement on their Instagram Stories on Nov. 17.
"Hey guys, we've decided to end our romantic relationship but our love for one another as humans is stronger than ever

," Cabello and Mendes wrote. "We started our relationship as best friends and will continue to be best friends. we so appreciate your support from the beginning and moving forward



Camila and Shawn."
Camila Cabello and Shawn Mendes recently spent time together walking their dog
The timing of Camila Cabello's shopping excursion is notable because, just a couple of weeks prior, she was seen hanging out with her ex, Shawn Mendes.
TMZ reported on Jan. 6 that Cabello and Mendes were spotted walking their shared dog Tarzan in Miami. The former couple appeared relaxed and in good spirits, smiling and casually strolling through a park. The "It'll Be Okay" singer held Tarzan's leash while Cabello walked by his side.
A source told Hollywood Life that the outing doesn't mean they are back together – yet. "Shawn wanted to see Camila when she was in Miami," the source said. "He only had a few days left in Miami and it's been so long since they came face to face."
The source added that a future reconciliation is possible. "When they met up in Miami, they had a lot to talk about," they said. "The conclusion that they came to is that they still do love each other. They just don't know what to do with that now."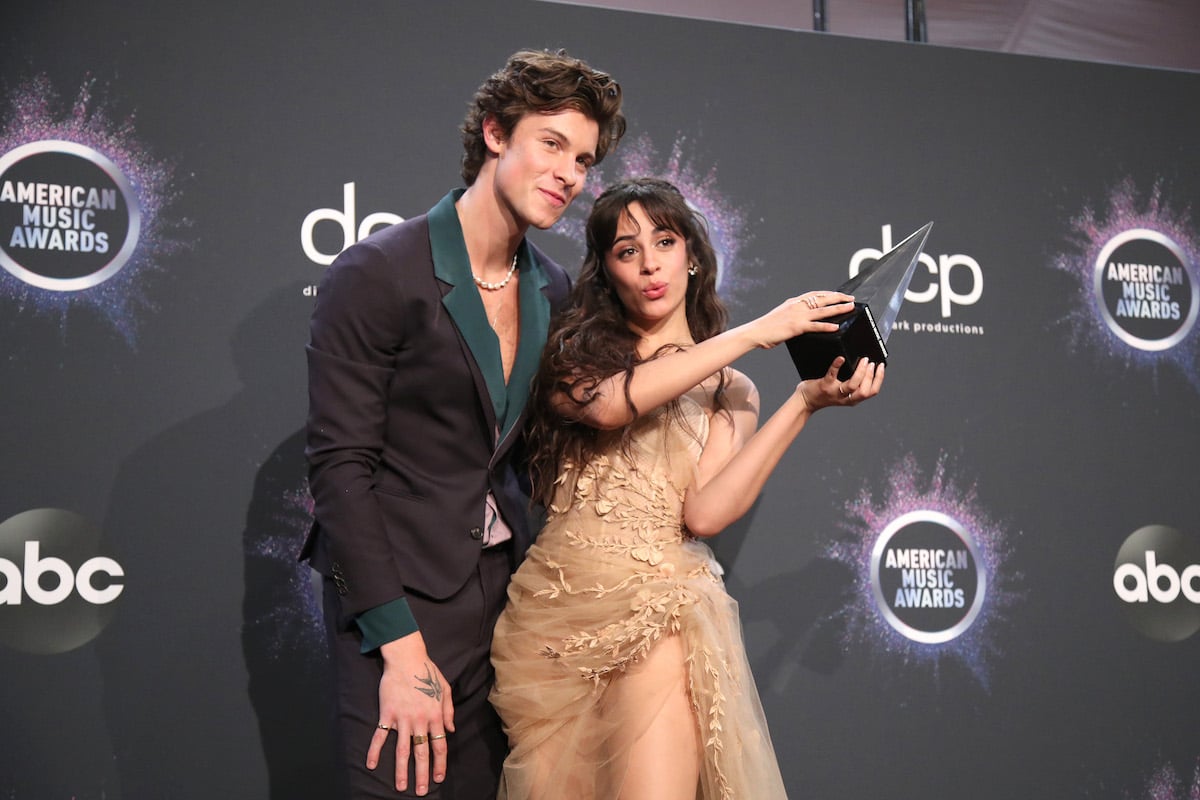 The former couple appears to be on friendly terms after their breakup
Besides hanging out together in Miami, Shawn Mendes and Camila Cabello also had a sweet exchange on social media recently.
On Jan. 18, Mendes posted an Instagram video teasing his new music. "Y'all dig this?" he captioned the post. Cabello wrote in the comments, "Ur crazy wildcat." Her message is a quote from Disney's High School Musical 3, specifically a romantic scene between Vanessa Hudgens' and Zac Efron's characters.
The social media interaction and their meetup to spend time with their shared dog have fans wondering if Mendes and Cabello got back together – and, of course, what Cabello was buying at the sex shop.
RELATED: Camila Cabello Listed Her $3.95 Million Los Angeles House for Sale 1 Week Before Announcing Breakup With Shawn Mendes
Read the original article from
The Cheat Sheet
Camila Cabello Makes Purchase at Sex Shop Amid Shawn Mendes Reconciliation Rumors
Source:
News Pinoy Buzz