Could How I Met Your Father's Sophie find love with one of Hilary Duff's past co-stars? Many celebrities get the opportunity to work together on multiple sets. And it looks like Duff may be gearing up for a reunion of sorts if she gets her way.
The spinoff series is the highly anticipated follow-up to the popular sitcom How I Met Your Mother. And it may provide an opportunity for her to share the screen again with a co-star from the TV show Younger.
Hilary Duff would like to bring her 'Younger' co-star on 'How I Met Your Father'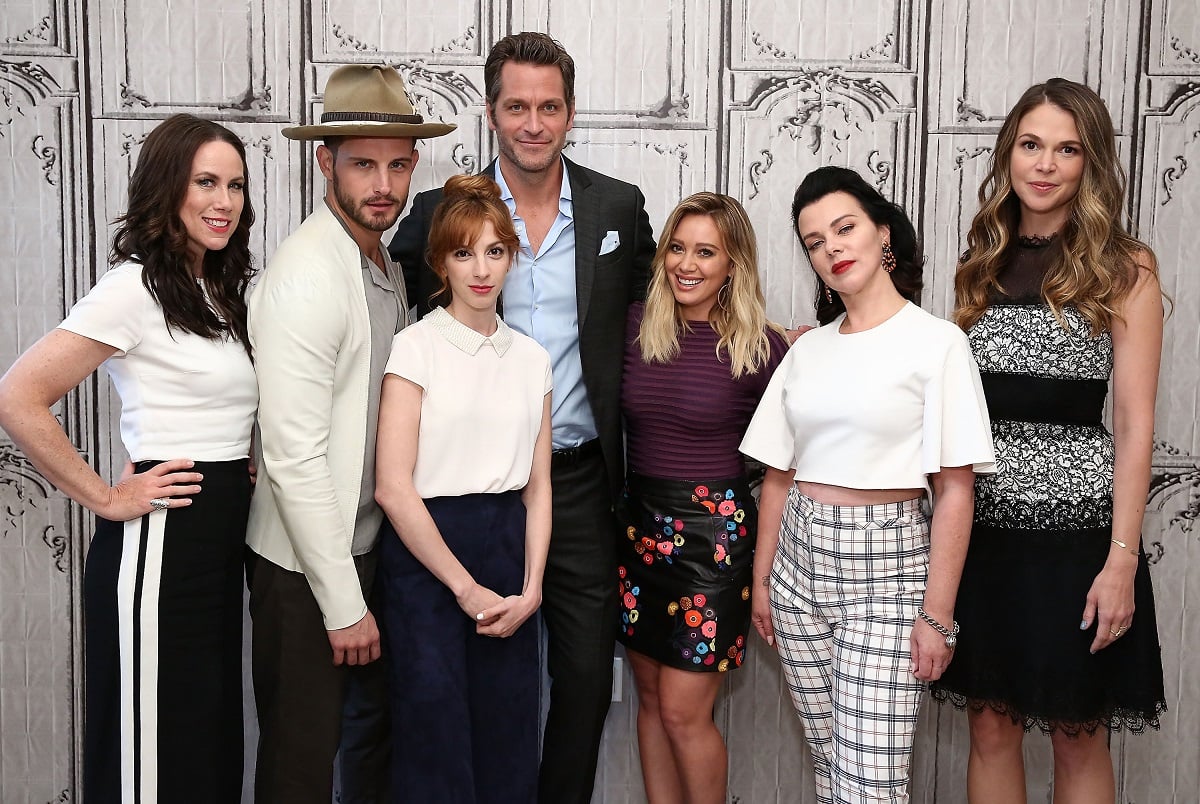 In a video interview for IMDb, Hilary Duff opened up about who she would like to appear on HIMYF. Her first answers revolved around cameos from the HIMYM cast, with Neil Patrick Harris being her top choice. She also slyly hinted these appearances are already in the works. Fans of the original series will undoubtedly be thrilled to catch glimpses of their old favorites on the new set.
Then Duff explained that she would love to work with Nico Tortorella again. She has a specific way to bring them into the plot in mind, too: They could play a love interest for her character, Sophie. "It would be so much fun," Duff said.
Duff and Tortorella's characters shared a kiss in an episode of Younger. But their relationship never blossomed because of the character dynamics. Would a HIMYF appearance be a chance to explore what could have been?
Duff and Tortorella built a friendship on 'Younger'
Younger ran from 2015 to 2021. Over its seven seasons, the cast got to know each other quite well. Both Duff (who played Kelsey) and Nico Tortorella (who played Josh) starred in the show's entire run. Tortorella played the love interest of protagonist Liza (portrayed by Sutton Foster). Even though Josh and Kelsey shared a steamy kiss in a "weird" episode on the show, Duff explains that "Kelsey could never do that to Liza, so that was never a thing."
In real life, the cast is all close friends. Duff and Foster often had playdates for their kids together on set. Tortorella and Foster also created a strong bond while filming the series. And it's clear Duff thinks highly of him, too. The chance to act alongside him again — if only for a brief arc — would be a way to revisit their time on Younger.
'How I Met Your Father' will offer many guest appearances
A show like HIMYF is uniquely situated to bring on a string of guest stars because of the nature of the plot. As Duff explains, "there's so much dating involved, so many guys." Much like its predecessor, HIMYF focuses on the protagonist looking back on their journey to the eventual meeting of their children's other parent.
HIMYM notoriously ended with a controversial twist. It turns out that the "mother" of the title had died when her children were younger. For fans, this was a heartbreaking and shocking moment that felt particularly heavy for a primarily light-hearted show. HIMYF is determined not to tread on this familiar ground. They went into filming without an "endgame" planned to instead focus on getting people to love the characters and the feel of the show. This means there are plenty of opportunities for guest stars to come in as short-term romances and other side characters.
RELATED: 'How I Met Your Father' Episode 1's 'HIMYM' Easter Egg, Explained
Read the original article from
The Cheat Sheet
'How I Met Your Father': Hilary Duff Wants 1 of Her 'Younger' Co-Stars to Date Sophie
Source:
News Pinoy Buzz