Rachael Ray loves any food placed in between two pieces of bread. She is a fan of burgers, subs, and heroes. Throughout her television career, Ray has created hundreds of versions of these types of handheld meals, featuring proteins, vegetables, and a combination of both. However, one hot sandwich is perfect for the big game. A tasty creation filled with tender steak, sweet peppers, and onions, all stuffed together in a soft roll. Best of all, the ingredients can be stretched to feed a crowd, making the recipe light on your wallet. That's what's called a touchdown!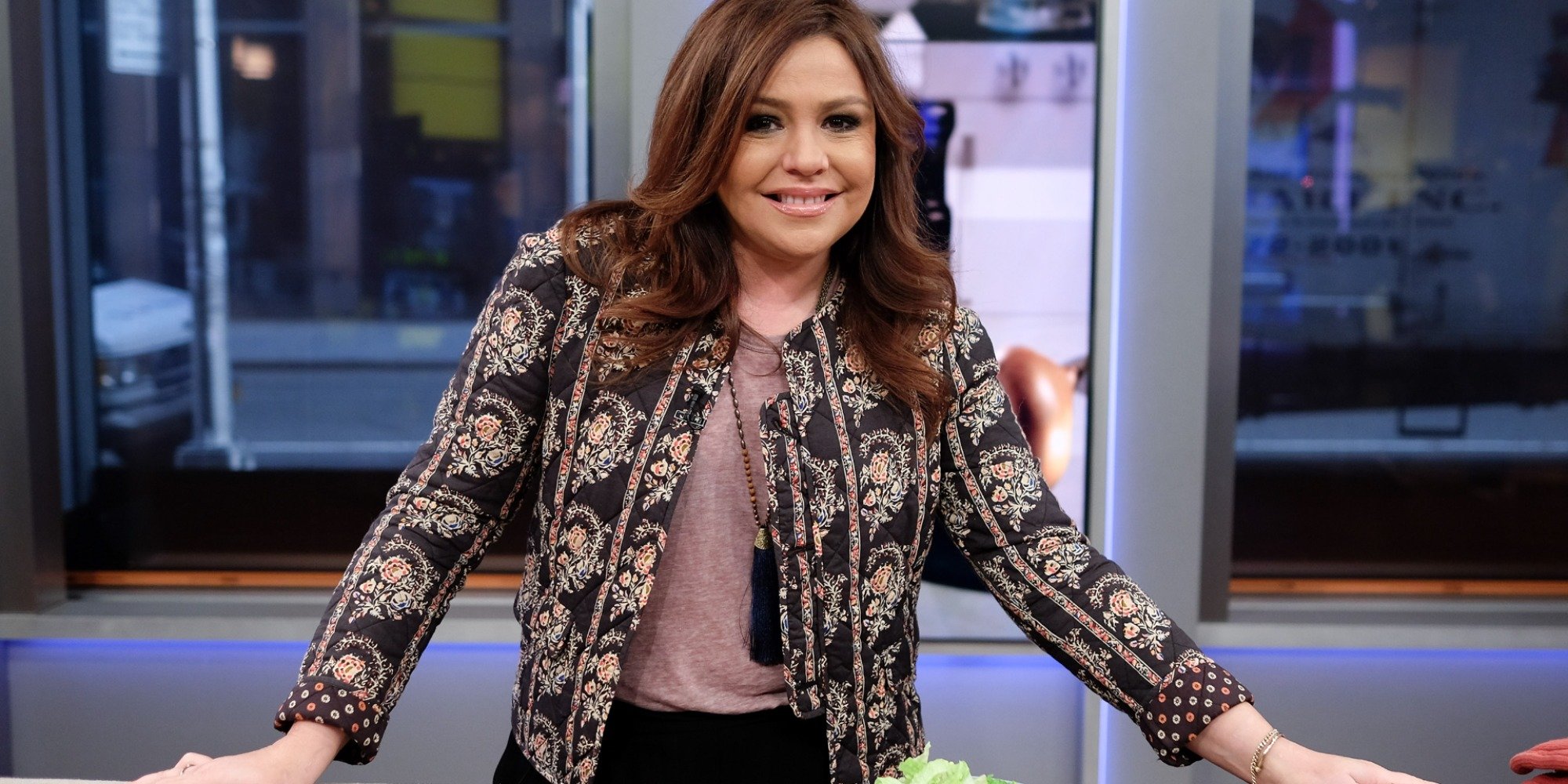 Rachael Ray had a favorite sandwich when she was a child
Upon entering school for the first time, Ray brought her favorite lunch. However, it was not one that other students also enjoyed, like peanut butter and jelly, cold cuts on white bread, or tuna fish.
Ray's favorite sandwich reminded her of times spent with her grandfather Emmanuel, who would watch her while her mother worked. Together they would eat sardine sandwiches with lots of onions.
So it seemed only natural to Ray to bring her favorite foods to school.
"Because I hung out with my grandfather, I started to bring my lunchbox with sardine sandwiches and calamari that I would eat off my fingers like rings," Ray said in an interview with People Magazine. "I was also always reeking of garlic."
As Ray grew older, she never lost her love of a good sandwich
As Ray evolved as a cook, she realized that the world was wide open for the ingredients that could go inside of two pieces of bread.
She devoted an entire book to her love of burgers, titled "The Book of Burger."
Ray has demonstrated how anything could be made into a sandwich throughout her television career. She's used brussels sprouts as part of the filling of a toasted and melty grilled cheese, added hard-boiled eggs to a Bacon, Lettuce, and Tomato creation, and used soft pretzels as bread to hold grilled ham and cheese, reported her official website.
The special ingredient inside her Pepper Steak Hero Sandwiches
The special ingredient in Ray's Pepper Steak Heroes is red wine vinegar which gives the tang, cutting through the richness of the red meat.
The ingredients Ray uses to stuff inside crusty rolls include the following: Olive oil, onion, sliced bell peppers, salt, pepper, and red wine vinegar.
She also uses oregano for spice and flatiron steak as her protein of choice.
Ray utilizes her broiler to cook both the vegetables and the meat for this particular recipe. The use of the oven gives a pleasant charred taste to the ingredients.
This method also frees up the cooktop if other sides are served alongside the sandwiches.
However, this sandwich is loaded with veggies and steak; there may not be any room for sides!
The complete recipe for Rachael Ray's Pepper Steak Hero Sandwiches is available on the Rachael Ray Magazine website.
The Rachael Ray Show airs weekdays in syndication.
RELATED: Rachael Ray's 'Freezer to Oven' Mac and Cheese Is a Perfect Busy Weeknight Dinner
Read the original article from
The Cheat Sheet
Rachael Ray's Pepper Steak Heroes: Big on Taste, Light on Your Wallet
Source:
News Pinoy Buzz