Sister Wives viewers continue to share their opinions on the series of Tell-All specials, which aired on TLC. These episodes wrapped up season 16 of the reality television series, which documents the lives of the Brown family. However, there is one topic that fans continue to address on a popular Sister Wives Reddit thread. Viewers want to know how Robyn Brown, Kody Brown's fourth wife, is "crying with no tears" throughout the three-episode finale.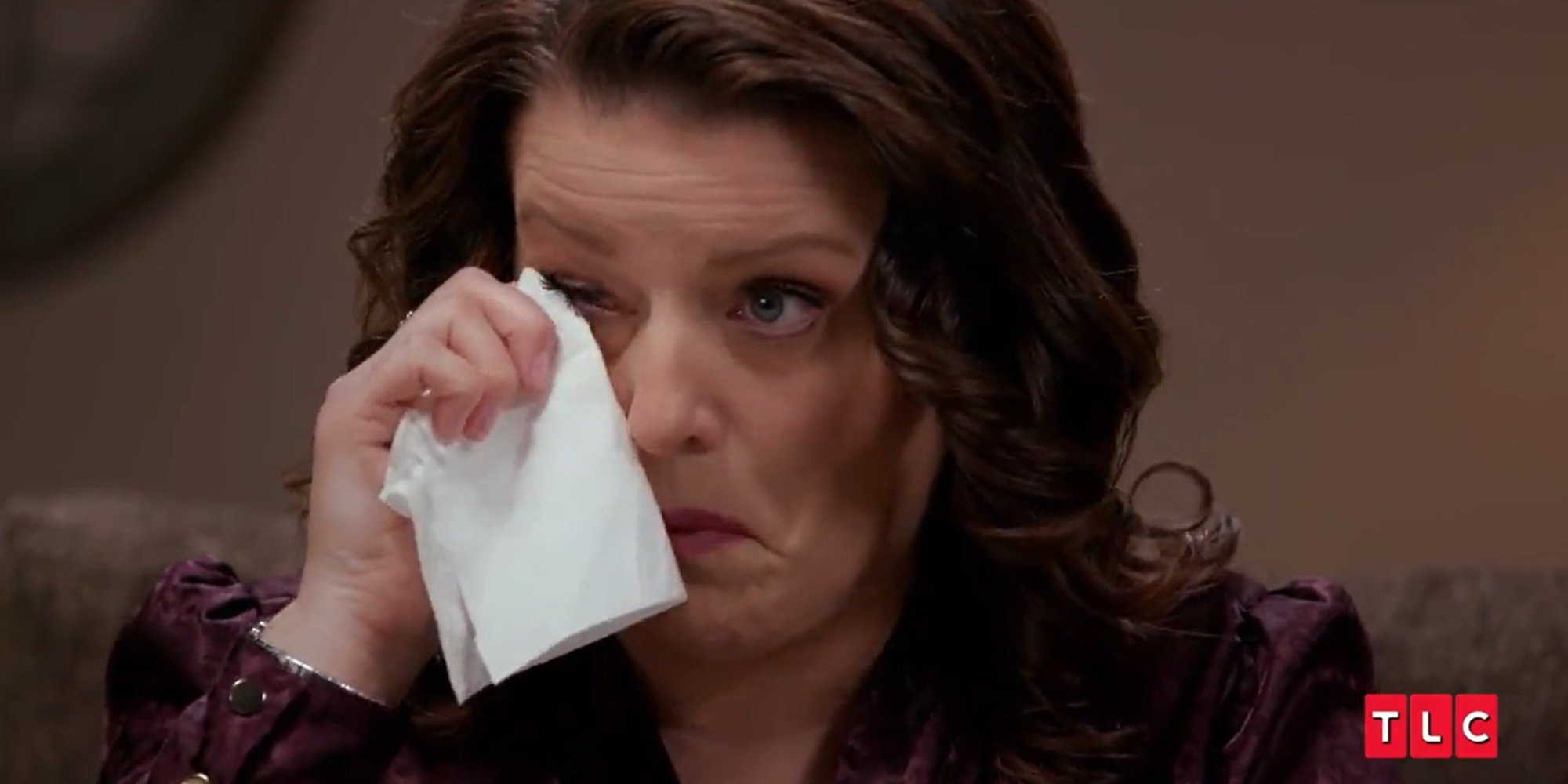 Robyn Brown has earned the nickname 'Sobbin Robyn' for her tears
Over 16 seasons of Sister Wives, viewers witnessed harsh behavior between Kody Brown and his four wives: Meri, Janelle, Christine, and Robyn.
As the series continues, the breakdown of each relationship within the Brown clan has become evident. Christine left the polygamist clan in Nov. 2021 and moved to Utah. Meri is stuck in a loveless marriage with her husband of 30 years. Kody claimed he and Janelle "don't partner well," but he loves her.
However, Robyn's relationship with the patriarch of the Brown clan appears to have the least turmoil. Fans seem to agree that she is Kody's favorite.
Robyn is known for breaking down in tears repeatedly and has earned her the fan nickname "Sobbin Robyn."
Her tears have sparked outrage among some Sister Wives fans who believe Kody's fourth wife uses crying to manipulate.
The TLC star was called out for 'crying with no tears'
Fans reacted to Robyn's tearful responses In a Reddit thread. It was titled: "It seemed there was a tell-all episode about each wife, but not Robyn."
VIewers discussed what appeared to be Robyn's lack of empathy toward her sister wives.
This included a statement where she said Christine "didn't even try" to save her marriage to Kody.
However, as longtime Sister Wives fans can attest, the couple was seen working out their relationship in therapy for years. It wasn't until 2021 that Christine left the family for good.
One Reddit user observed that Robyn cried throughout the interview but didn't shed tears. This caused the most ire on the thread.
"'I've never cried so hard,' as she sat there dry-eyed," claimed a Reddit user.
"She cried with no tears, dabbing at her eyes over and over again," wrote a viewer.
"Probably didn't stop crying and answer any questions about herself when asked," penned one follower.
"Because no one wants to listen to an entire episode of fake sobbing and sniffles," shared a fourth Sister Wives fan.
Robyn Brown has been called out as being Kody's favorite wife
During the Tell-All, host Sukanya Krishnan called out Robyn Brown during her sit-down as the only member of the polygamist clan with a "fully functioning" marriage.
Krishnan asked Robyn if she felt she was an "easy target." Her response? "Oh yeah. I get along with Kody."
Krishnan addressed that Robyn and Kody's marriage was the only one that functioned as a traditional marriage should.
"It makes me angry," Robyn claimed before breaking down into tears.
Since Kody welcomed Robyn into the Brown family's plural marriage in 2010, viewers believed the fourth sister-wife came in between the patriarch and his first three sister wives.
Kody spent most of his time throughout the coronavirus pandemic (COVID-19) with Robyn and her children, sacrificing his relationship with his other children and wives due to what viewers believed were unrealistic expectations toward quarantine.
Kody's children Ysabel, Garrison, and Gabriel, have appeared on-camera to speak about how they believe their father favors one wife more than the others without naming Robyn specifically.
Sister Wives is currently on hiatus.
RELATED: 'Sister Wives' Fans Allege Kody Brown 'Played the Victim' on TLC Tell-All
Read the original article from
The Cheat Sheet
'Sister Wives' Viewers Call out Robyn Brown for 'Crying With No Tears' During Tell-All
Source:
News Pinoy Buzz