Even though Paul Newman never won a competitive Academy Award, few would argue he wasn't one of the greatest movie stars of all time. From 1958 to 1982, Newman gave seven Oscar-nominated performances. And yet, his presence can be distantly felt even in the 2022 Oscar race. The reason? Newman has a surprising connection to the Best Picture frontrunner, The Power of the Dog.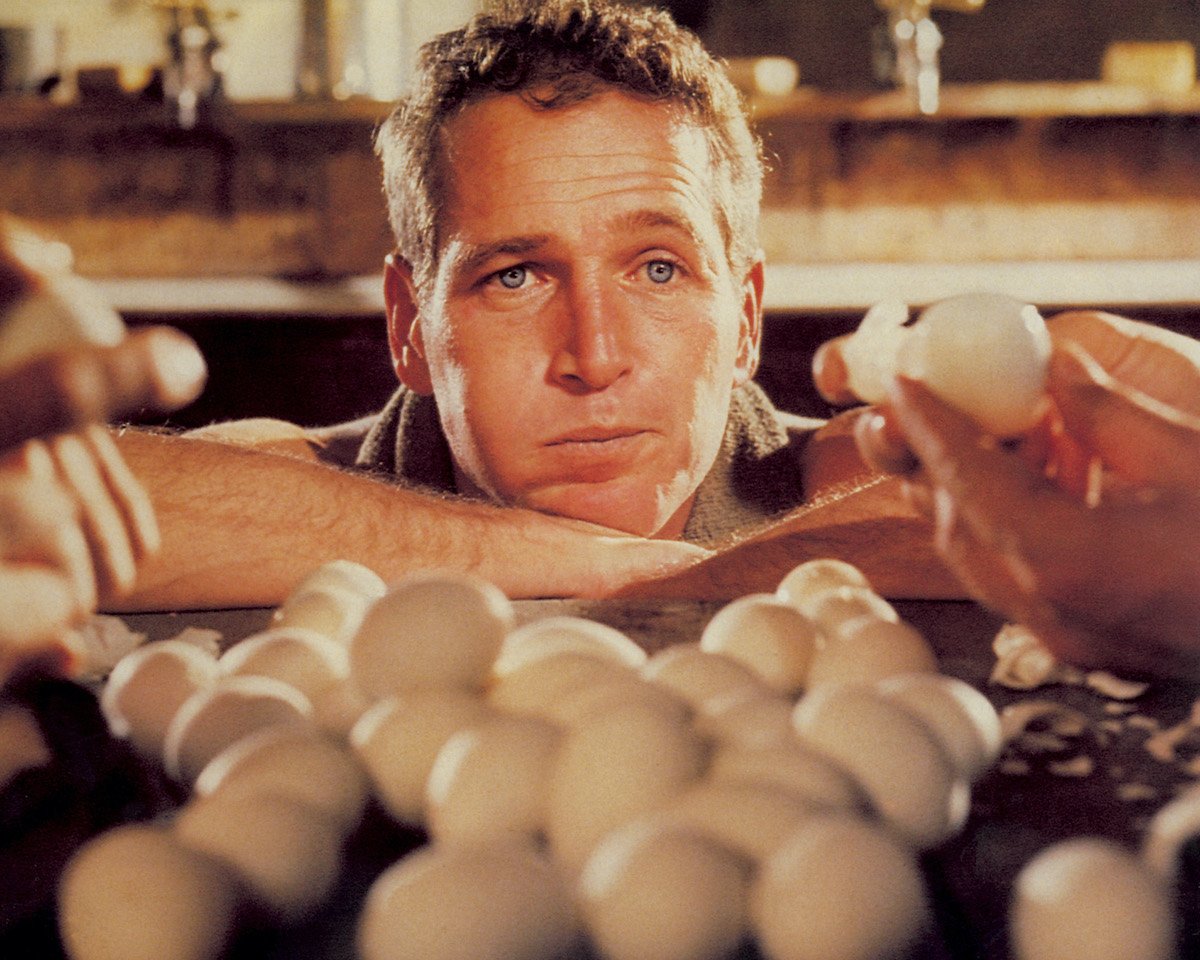 'The Power of the Dog' is based on a 1967 novel
Written and directed by Jane Campion (The Piano), The Power of the Dog is a Western drama set in 1920s Montana. The story — which is based on a 1967 novel by Thomas Savage — follows a rancher (Benedict Cumberbatch), whose life is turned upside down when his brother (Jesse Plemons) takes a new wife (Kirsten Dunst).
Campion didn't come across Savage's book until 2017, when she received a copy from her stepmother. It was around that time the director had completed season 2 of her BBC series Top of the Lake. On the lookout for her first movie in more than a decade, Campion sought out the movie rights to The Power of the Dog. And the rest is Oscars history.
RELATED: Oscars 2022: 'The Power of the Dog' Star Benedict Cumberbatch Reveals Which Stars He's Most Excited to Meet
Paul Newman was once connected to a film version
While some viewers are not familiar with its source material, Hollywood considered a film adaptation of The Power of the Dog for quite some time. In fact, Deadline reported that Savage's book had been optioned to be turned into a movie five times before. Newman was one of those to attempt it, which won over Cumberbatch as he considered the project.
"Hey, if it's good enough for Paul Newman, who am I to shy away from the opportunity? Every time I hear that I go, 'Damn, I wish I'd seen that film.'"
It's unclear exactly when Newman circled The Power of the Dog. But he actively produced films as early as 1968 and as late as 2005. Assuming he would have taken Cumberbatch's lead role then, Newman would have been the same age in the late 1960s/early 1970s. That puts his version of The Power of the Dog right around the time Newman really focused on producing movies.
Will Benedict Cumberbatch win the Best Actor Oscar?
Ironically, The Power of the Dog could help Cumberbatch accomplish something Newman never did: win an Academy Award for Best Actor. Cumberbatch is one of four actors — including Plemons, Dunst, and Kodi Smit-McPhee — to receive Oscar nods for Campion's movie. And pundits believe he has a good chance to win.
Cumberbatch's biggest competition is Will Smith, nominated for King Richard. But much like Smith's previous nominations, Cumberbatch lost a Best Actor trophy for 2014's The Imitation Game. But will Cumberbatch or Smith take Best Actor, or will the former's Spider-Man: No Way Home co-star Andrew Garfield pull a sneak attack.
The 94th Academy Awards air on ABC on March 27, 2022.
RELATED: 'The Power of the Dog': Oscar Contender Benedict Cumberbatch Breaks Down his 'Toxic' Character at Venice Film Festival
Read the original article from
The Cheat Sheet
'The Power of the Dog': How Paul Newman Is Connected to the Movie
Source:
News Pinoy Buzz