The Monkees' most iconic hits were about things other than love. While many of their songs featured songs about falling in love, others touched on deeper topics such as war, relationships, and how being on the series changed how they looked at the music business and one another. However, ironically, one of their most beloved tunes was written about a suburban New Jersey street.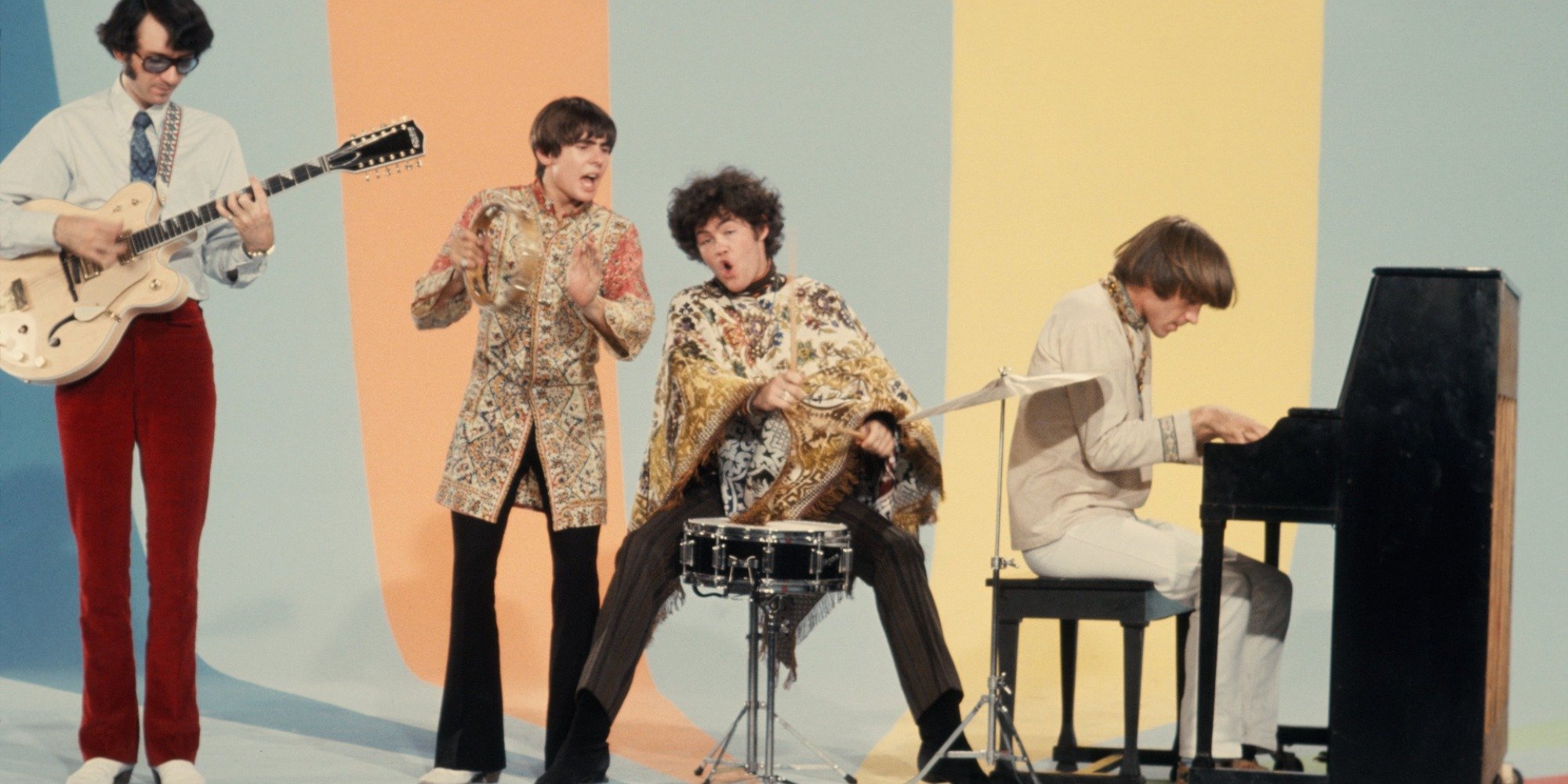 Three of The Monkees members said these songs summed up their musical life
In a 2016 interview with Rolling Stone, Peter Tork, Mike Nesmith, and Micky Dolenz curated a list of 15 of the band's songs that summed up their lives in the music industry. These included songs that touched on topics that included real-life moments.
The threesome (Davy Jones died in 2012) spoke of the songs they felt helped bring them full circle as a band.
Dolenz cited one tune in particular, "Last Train to Clarksville," as one which meant a lot to him.
"It's about a guy going off to war," Dolenz admitted.
"Frankly, it's an anti-war song. It's about a guy going to Clarksville, Tennessee, which is an army base, if I'm not mistaken. He's obviously been drafted, and he says to his girlfriend, 'I don't know if I'm ever coming home.' Considering that it was a Monkees song and the first one, I was always surprised that the record company even released it unless it just went right over their head."
Other songs cited by the trio were "Mary, Mary," "I'm a Believer," "You Told Me," "Randy Scouse Git," "Daydream Believer," "Tapioca Tundra," "Porpoise Song," "Can You Dig It," "Circle Sky," "Listen to the Band," "That Was Then, This Is Now," "Run Away From Life," "Admiral Mike," and "Me and Magdalena."
This Monkees hit was written about a suburban New Jersey street
The official Monkees YouTube channel features the version of "Pleasant Valley Sunday" featured on the album Pisces, Aquarius, Capricorn,& Jones Ltd.
"Pleasant Valley Sunday" was written by Gerry Goffin and Carole King in 1967.
After making enough money from their songwriting to move out of Manhattan, the couple moved to Northern New Jersey with their family.
The name of the street near where they lived inspired the couple as a title
The road is named Pleasant Valley Way, also known as Essex County Road 636.
King and Goffin wrote the song as a social commentary on status symbols. They cited creature comforts, life in suburbia, and "keeping up with the Joneses" in their lyrics.
According to her book "A Natural Woman: A Memoir," King claimed that Colfin did not enjoy living in the suburbs. He documented his unhappiness in the lyrics of "Pleasant Valley Sunday."
The couple had already written several songs for the group, notably, "Take A Giant Step," "As We Go Along," "I Won't Be the Same Without Her," "Sometime in the Morning," "Star Collector," and "Take a Giant Step."
On what Monkees album did 'Pleasant Valley Sunday' appear?
"Pleasant Valley Sunday" appeared on the fourth Monkees album titled Pisces, Aquarius, Capricorn,& Jones Ltd. Their recording of this classic Gerry Goffin/Carole King composition made it to number 3 on US charts, becoming the fourth in a string of hits for the group that began with "Last Train to Clarksville" in 1966.
The album was released in Nov. 1967, the band's fourth release of that year following The Monkees, More of the Monkees, and Headquarters.
Shortly after its release, Pisces, Aquarius, Capricorn,& Jones Ltd. hit number one on the Billboard charts.
Thus, The Monkees became the first and only act to have four No. 1 albums on the Billboard 200 in a calendar year.
Since that time, only eight acts have had three No. 1 albums in a calendar year, reported Billboard. These include Elvis Presley, The Kingston Trio, The Beatles, Herb Alpert & the Tijuana Brass, Elton John, Garth Brooks, the cast of the television show Glee, and Taylor Swift.
RELATED: The Monkees Took on NBC's Censors by Slipping in a Word Not Appropriate for Primetime Television
Read the original article from
The Cheat Sheet
This Iconic Monkees Hit Was Written About a Suburban New Jersey Street
Source:
News Pinoy Buzz