Tupac Shakur's sister recently filed legal documents accusing the executor of his estate of embezzlement. Now, a highly anticipated exhibit in Tupac's honor has been added to the lawsuit. The museum opened on the west coast and will travel as a pop-up every few months.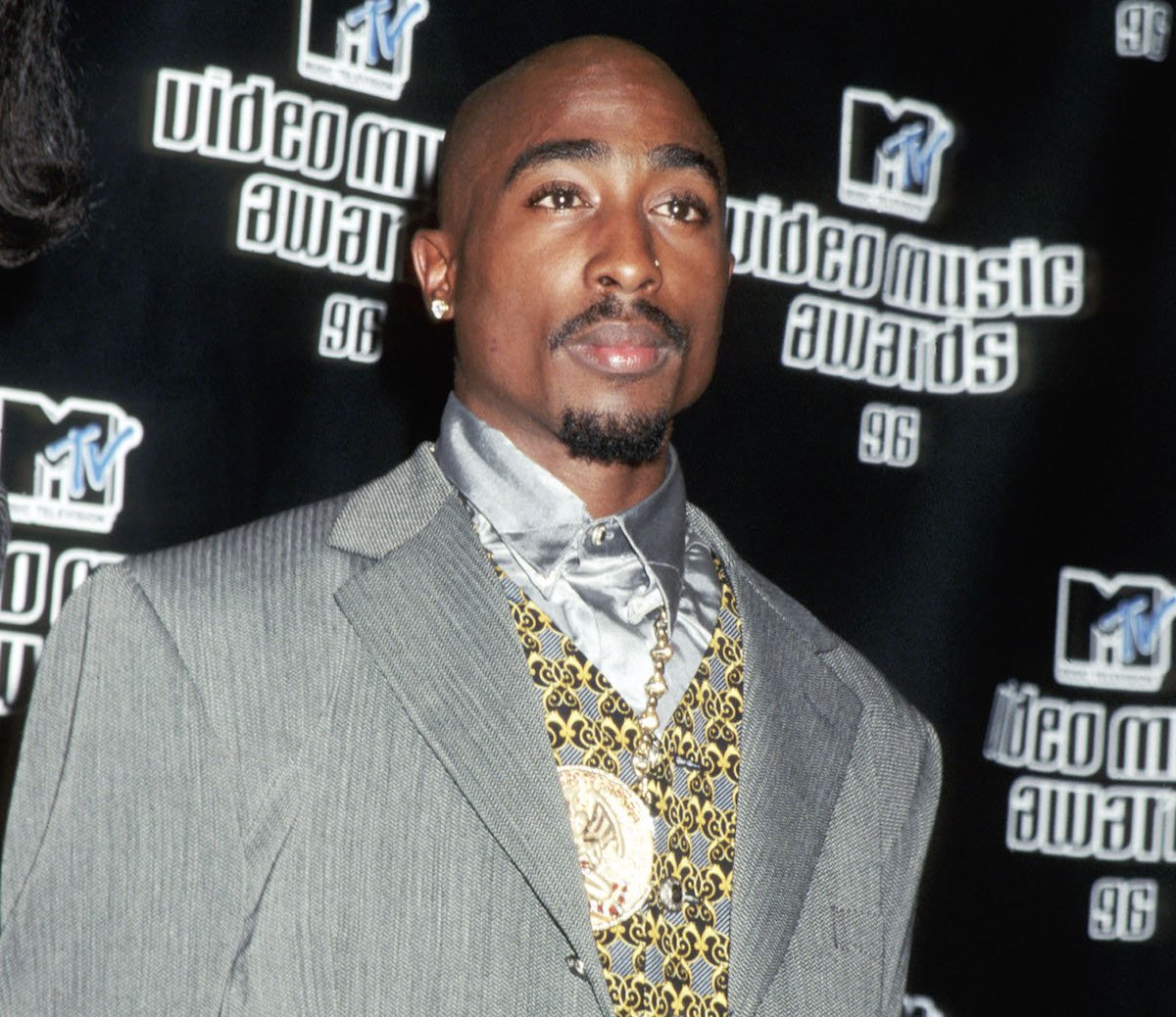 The museum is currently in LA and will travel to other cities
Tupac's estate, in partnership with Kinfolk Management + Media, opened the Tupac Shakur: Wake Me When I'm Free museum in LA on Jan. 21. The 20,000 square foot museum is an immersive one that highlights the rapper's life and legacy and will remain in LA until May 1 before traveling to other cities across the country. Arron Saxe, president of Kinfolk Management + Media, has worked with other artists' estates, including Otis Redding and Donny Hathaway.
RELATED: A New Exhibit to Highlight the Life and Career of Tupac Shakur
"There are thousands of pieces of paper, handwritten pieces of paper – which is everything from his lyrics to all of the songs and poetry that you know down to a grocery list for a birthday party," Saxe told the Miami Herald. "The whole point of this exhibit was to not only show the kaleidoscopic nature of Tupac, but also show how he is relatable. There are incredible pieces of clothing. This exhibit is also a mix of contemporary art and technology, too. Many of the artifacts have never been seen before."
The museum showcases the Juice star's music, poetry, wardrobe, social activism, acting, and more. Never-before-seen artifacts like Tupac's handwritten lyrics from his songs like "California Love" and "Dear Mama" are spread throughout. There are also several galleries that pay homage to his late mother, Afeni Shakur, who died in 2016. The museum was Afeni's idea.
Tupac's sister is naming the museum in her lawsuit accusing the estate's executor of embezzlement
Shortly before the museum's opening, Tupac's sister Sekyiwa filed a lawsuit against Tupac's estate manager. The estate is managed by Tom Whalley, who inherited the estate after inheriting Afeni's estate after her death. According to Sekiwya, he's embezzled more than $5 million for his own good. Whalley signed Tupac to his first deal with Interscope Records in 1991 and says he was a close friend.
RELATED: What Happened To Tupac Shakur's Sister, Sekyiwa?
Sekyiwa's name appears twice in Tupac's museum. Her lawyer, L. Londell McMillan, believes certain belongings she inherited from Tupac are scattered across the exhibit. "It looks like [the museum] was done very well, highly curated with a lot of Set's personal property," McMillan told the LA Times. McMillian has also represented Prince and Michael Jackson before their deaths.
He continued: "It's a sweet and sour situation. It's great that people get to learn and see Tupac more, but the timing, presentation, and curation of it should have included Set, with her personal belongings being included in the installation."
Sekyiwa is upset about the museum
According to Afeni's trust document, Whalley was to distribute all personal property belonging to herself and Tupac, with one notable exception: "Any currency or tangible personal property held primarily for investment." Due to such, it's become one of Sekiywa's main arguments.
RELATED: What Happened to the Man Suspected of Murdering Tupac Shakur?
"Tupac's personal property obviously has value far beyond its intrinsic value," Howard King told the outlet. He is an attorney representing Afeni's trust. "For instance, a $10 pair of used jeans by themselves are worth $10. A $10 pair of jeans that Tupac wore on an album cover might be worth $20,000. A lot of that property that was held back because of that reason is in the museum, which demonstrates that it has value beyond its intrinsic value."
In her lawsuit, Sekyiwa accuses Whalley of hiding valuables. He denies such. "Sekyiwa has repeatedly requested distribution of items of personal property, much of which it is believed is of minimal monetary value, but tremendous sentimental value," the petition reads. "Only to be told that the investment exception pertains to virtually every item of personal property owned by Afeni, including but not limited to items Afeni inherited as the beneficiary of Tupac's estate."
RELATED: Maya Angelou Reflects On Scolding Tupac Shakur
Read the original article from
The Cheat Sheet
Tupac Shakur's Museum is Facing Legal Trouble
Source:
News Pinoy Buzz