Reba McEntire and Rex Linn have been dating for a couple of years, but they've known each other for a few decades. After working together in 1991, they first reconnected when Linn's mother died in 1998. But the romance didn't blossom until 2020 when McEntire learned her mother was in her final months.
Despite her being entrenched in the heartache of a considerable loss, and not to mention quarantining in a global pandemic, McEntire and Linn found something "magical."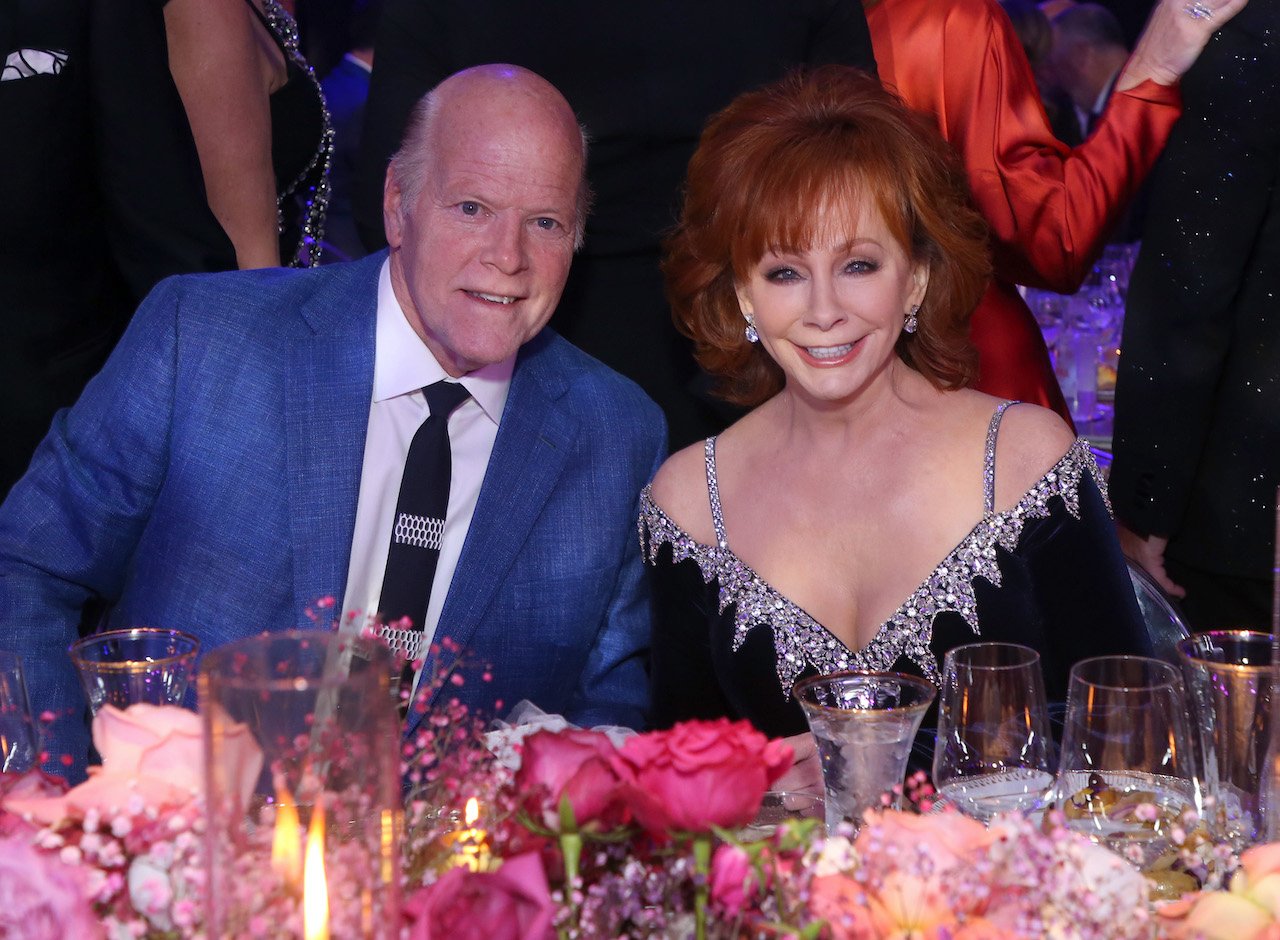 Rex Linn said he would never forget the 'amazing, uplifting, really special' phone call he received from Reba McEntire when his mother died
On McEntire's Living & Learning with Reba McEntire podcast, McEntire and Linn discussed the details of their relationship. After meeting in 1991, while McEntire was married to Narvel Blackstock, Linn recalled receiving a phone call from her at an unexpected time.
In 1998, when his mother and best friend died, the family gathered at her house following her burial. "My sister walks up and says, 'You got a phone call.'"
Though he wondered who it could be, his sister told him he would probably want to take it. "So I went back in my old bedroom and sat on the bed," he explained. "It was Reba."
She told him she'd heard what he was going through that day and reached out to offer condolences. Their call ended up lasting for about 25 minutes. "I never forgot it," Linn said. "It was amazing, and it was uplifting. It was really special."
Her show of support compelled him to reciprocate her kindness when the time came. "Little did I know, 20 years later, 21 years later, I'd be doing the same thing with her," he concluded.
Reba McEntire 'quit texting' Rex Linn while her mother was dying and she's been calling him ever since
RELATED: Reba McEntire Revealed Boyfriend Rex Linn Has an Appetizing Pet Name for Her
Following her divorce from Narvel Blackstock in 2015, McEntire and Linn reconnected over what she called a "magical" dinner in January 2020. Notably, that was just before the U.S. started to shut down in response to the pandemic. That meant they continued texting but had to stay in their respective places.
So, when McEntire found out her mother had bladder cancer, Linn first offered his sympathy and support through text.
"You just feel free to call me anytime you need to talk," McEntire recalled him offering. "And I just quit texting, and we've been talking ever since."
Reba McEntire and Rex Linn's relationship began in quarantine
RELATED: Reba McEntire's First Husband 'Kind of Impressed' Her With an Aggressive Display
Jacqueline McEntire died on Mar. 20, 2020, and McEntire and Linn formed a unique bond during their chats in her final months. She stayed with her family in Oklahoma before returning to Tennessee, and Linn was in California. During that time, they continued to talk on the phone daily for "coffee camp," as they discussed on her podcast.
McEntire shared she felt their deep bond is uniquely special because it formed while they were in quarantine. So, there was no physical aspect at first, and they only talked. And both stars, who are now "inseparable," said they never missed a morning call.
"Sometimes my coffee camps started at three a.m.," Linn shared, "but man, I have never missed one [and] I don't ever wanna miss one."
RELATED: Reba McEntire Said She Waited Her Whole Life for a 'Special' Partner Like Rex Linn
Read the original article from
The Cheat Sheet
How Reba McEntire and Rex Linn Reconnected Over the Deaths of Their Mothers
Source:
News Pinoy Buzz