This Is Us is pulling out all of the stops for its final season, including one last Big Three trilogy. And as always, since Kevin is Number One, he is first up as This Is Us Season 6 Episode 8 solely focuses on him. But will the Kevin-centric hour of This Is Us air tonight, March 15?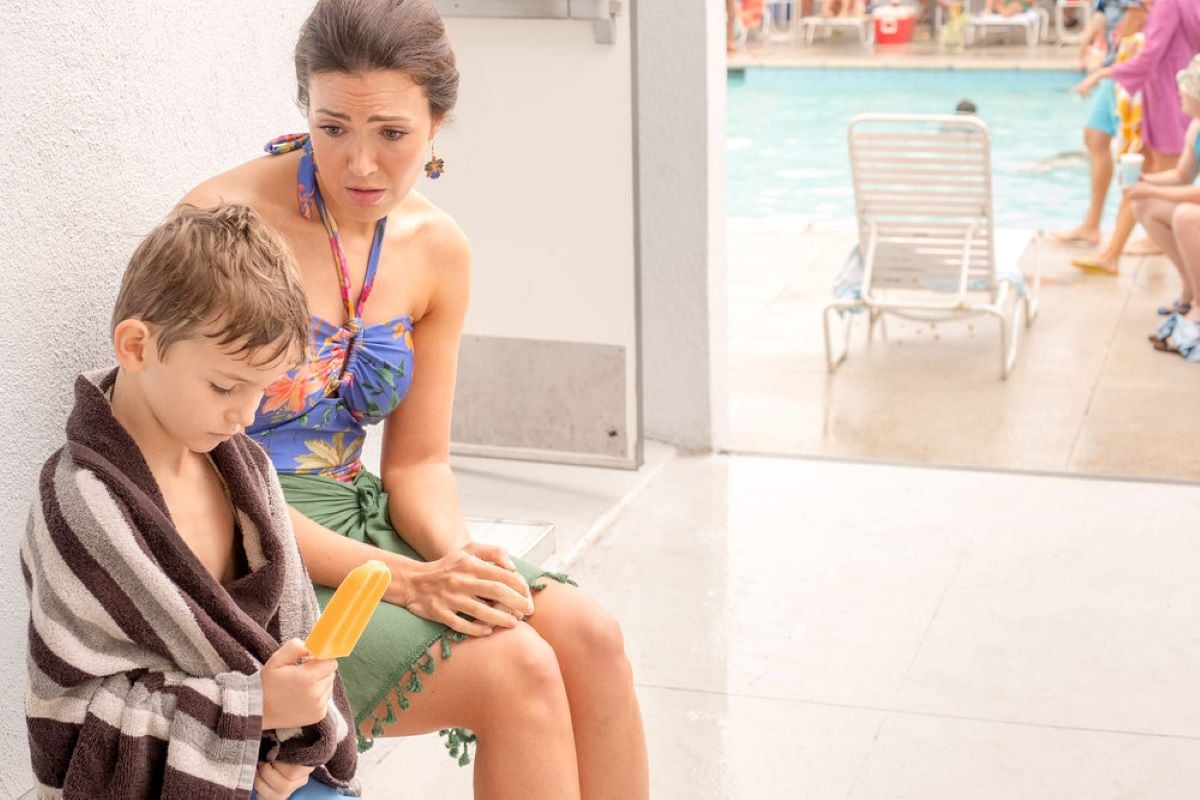 'This Is Us' Season 6 Episode 8 airs tonight, March 15
Thankfully, fans won't have to worry about any more breaks for the rest of the season. This Is Us Season 6 will air its next 10 episodes uninterrupted until the series finale, which means that episode 8 premieres tonight, March 15, on NBC.
Per IMDb, episode 8 is titled "The Guitar Man." Milo Ventimiglia directed the hour, and Dan Fogelman, Kevin Falls, and Jake Schnesel co-wrote it. Its synopsis reads, "Kevin takes the twins to the cabin in hopes of proving himself as a father."
What happened in episode 7?
Rebecca's talk with her kids in This Is Us Season 6 Episode 7 will be the driving force for the Big Three trilogy, including the episode that airs tonight.
In "Taboo," Rebecca discussed a couple of transformative developments with Kevin, Kate, and Randall. The Pearson matriarch wanted to prepare for her end-of-life care. Rebecca told her children that Miguel would be the one making the decisions if she could not do so herself. And if Miguel is sadly not around, Kate would handle that role.
Rebecca stood firm in her choice and refused to hear any objections from Kevin, Kate, and Randall. But later, Kate asked her mother why she chose her. Rebecca replied, "You are my daughter and my best friend. It was always you, Kate." Plus, it's clear that Kevin and Randall's fight about the medical trial at the end of season 4 also influenced Rebecca's decision.
After Rebecca informed the Big Three of her news, she pleaded with them to live their lives to the fullest. She didn't want them to hold themselves back because of her illness. And with that emotional speech, Kevin, Kate, and Randall will all do some reflecting in the next three This Is Us episodes, starting with Kevin tonight.
Tonight's episode of 'This Is Us' is all about Kevin
The preview for This Is Us Season 6 Episode 8 shows Kevin at three different stages in his life — as a child, young adult, and grown man. When he is younger, Kevin tries to swim in the deep end, but Jack has to help him. Following his first breakup with Sophie, Kevin claims, "I'm not solid. I don't have the right stuff underneath me." And in the present day, he ventures to the cabin with his twins, Uncle Nicky, Edie, and Cassidy.
While speaking with Entertainment Weekly, This Is Us co-producer Laura Kenar teased the Kevin-centric hour. She said, "Off of Rebecca's speech to her kids, Kevin spends some time at the cabin with the twins and reconnects with Cassidy and Nicky as they work on building the house."
Many fans hope that episode 8 will feature significant developments in Kevin's love life. But they'll have to tune in to find out what happens between Kevin and Cassidy or if someone else from his past shows up.
This Is Us Season 6 Episode 8, "The Guitar Man," airs tonight, March 15, at 9 p.m. ET on NBC.
RELATED: 'This Is Us' Writer Reveals the 1 Woman Kevin Won't End up With
Read the original article from
The Cheat Sheet
Is 'This Is Us' on Tonight, March 15? Kevin Kicks Off the Big Three Trilogy
Source:
News Pinoy Buzz