Before country star, Maren Morris, gave birth to her first baby via c-section, she was hopeful and prepared for a vaginal delivery. And following her experience becoming a new mom through surgery, which caused "shock" and a "brutal" postpartum recovery, she said she wishes there was more of a conversation on the subject.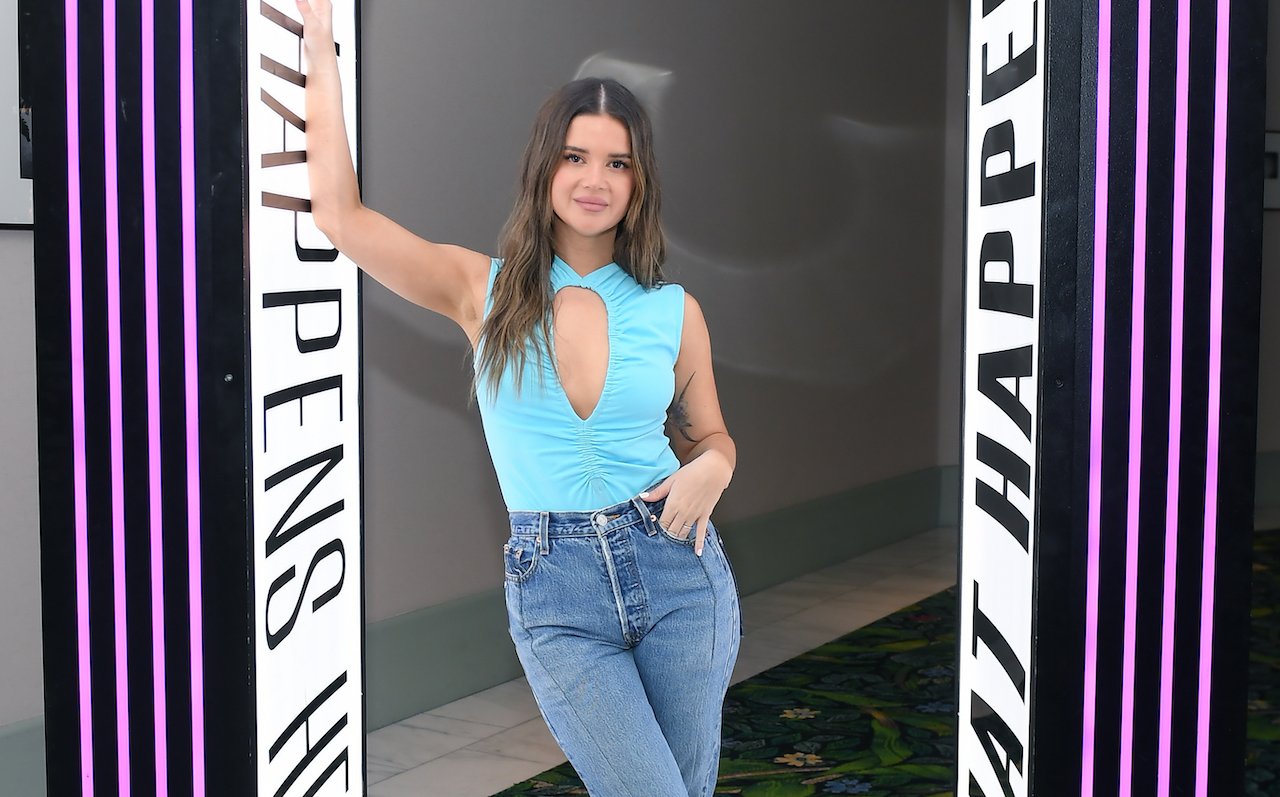 Maren Morris labored for 30 hours: 'It was just time to call it and get him out safely'
After marrying in 2018, Morris had her son, Hayes, with husband, Ryan Hurd, in March of 2020. And things didn't go quite like she'd expected during her delivery.
"I labored for 30 hours, wanted to do it naturally, but I stopped having contractions and it was just time to call it and get him out safely," Morris said in a video for Little Spoon's Is This Normal per People.
In the end, "all that mattered" was a safe arrival. But she still wished she'd known more about c-sections before she underwent one herself. Unfortunately, she felt ill prepared for how different her experience with birth and postpartum recovery were from her perception of vaginal deliveries.
No one prepared Maren Morris for the 'shock' of c-section
RELATED: Beyonce Opens Up About Her Unexpected Pregnancy and Emergency C-Section in 'Homecoming' Doc
Prior to surgery, Morris said she was attached to the idea of natural birth. So, she wasn't considering the idea of an emergency c-section and didn't "read up on" it.
She explained to Is This Normal, "I just wish I had done a better job at preparing myself for the shock of a c-section, because the postpartum of a c-section is so brutal."
According to the March of Dimes, "It usually takes longer to recover from a c-section than vaginal birth. You can expect to stay 2 to 4 days in the hospital … Full recovery usually takes 4 to 6 weeks."
And as Morris pointed out, "you can't use any of your abdominal muscles" following the surgery. So, that could make the demands of life and new motherhood challenging in some unexpected ways. For instance, she said she "had to army crawl to get out of bed to use the bathroom in the middle of the night."
She also relied on Hurd to help lift her up out of bed during her initial recovery. Despite needing to nourish the needs of her new baby, it was physically hard for her to do anything.
"I wish people talked more about their c-section stories because I felt, like a lot of mothers, really isolated, really lonely, right after because it was this unexpected major surgery I ended up getting," she shared.
Maren Morris: 'The pressure we put on mothers to 'snap back' is insurmountable and deeply troublesome'
RELATED: Kylie Jenner Hits Back at Trolls Who Say Her Body Looked Better Pre-Baby
Per People, another pressure Morris faced in new motherhood was fueled by questions of when she would get her pre-baby "body back."
Morris took to social media to make something clear: she's not striving for the same body after giving birth. "No one took it, I didn't lose it like a set of keys," she wrote. "The pressure we put on mothers to 'snap back' is insurmountable and deeply troublesome."
She spoke out against pressing new mothers "to erase any evidence" on their bodies of recent pregnancy and childbirth. "We housed a child for nine, ten months," she pointed out.
Eventually, she realized it was an unhealthy goal to include in her workout journey and said she will never strive for that again. "You are and always were a f***ing badass," she concluded her post, "and yeah, I'm proud."
RELATED: How Long Have Maren Morris and Ryan Hurd Been Married?
Read the original article from
The Cheat Sheet
Maren Morris Wishes She'd Been Prepared for the 'Shock' of a C-Section
Source:
News Pinoy Buzz