Candiace Dillard from The Real Housewives of Potomac may have just confirmed she is filming season 7 during a text exchange with podcast host Sarah Fraser.
Fraser, who worked in the D.C. area as a radio and TV host said she formed a friendship with Dillard and others from
RHOP
. She said Dillard spilled that not only is the series about to begin filming, but she will return for another season.
Candiace will '100%' return for season 7
"I would wager a bet, a very small bet but Candiace and I were texting this week and she says that she is getting ready to film. I think Candiace is coming back 100%. And I think Mia [Thornton] is coming back. I don't know why you would mess with that cast," Fraser said on the Behind the Velvet Rope with David Yontef podcast.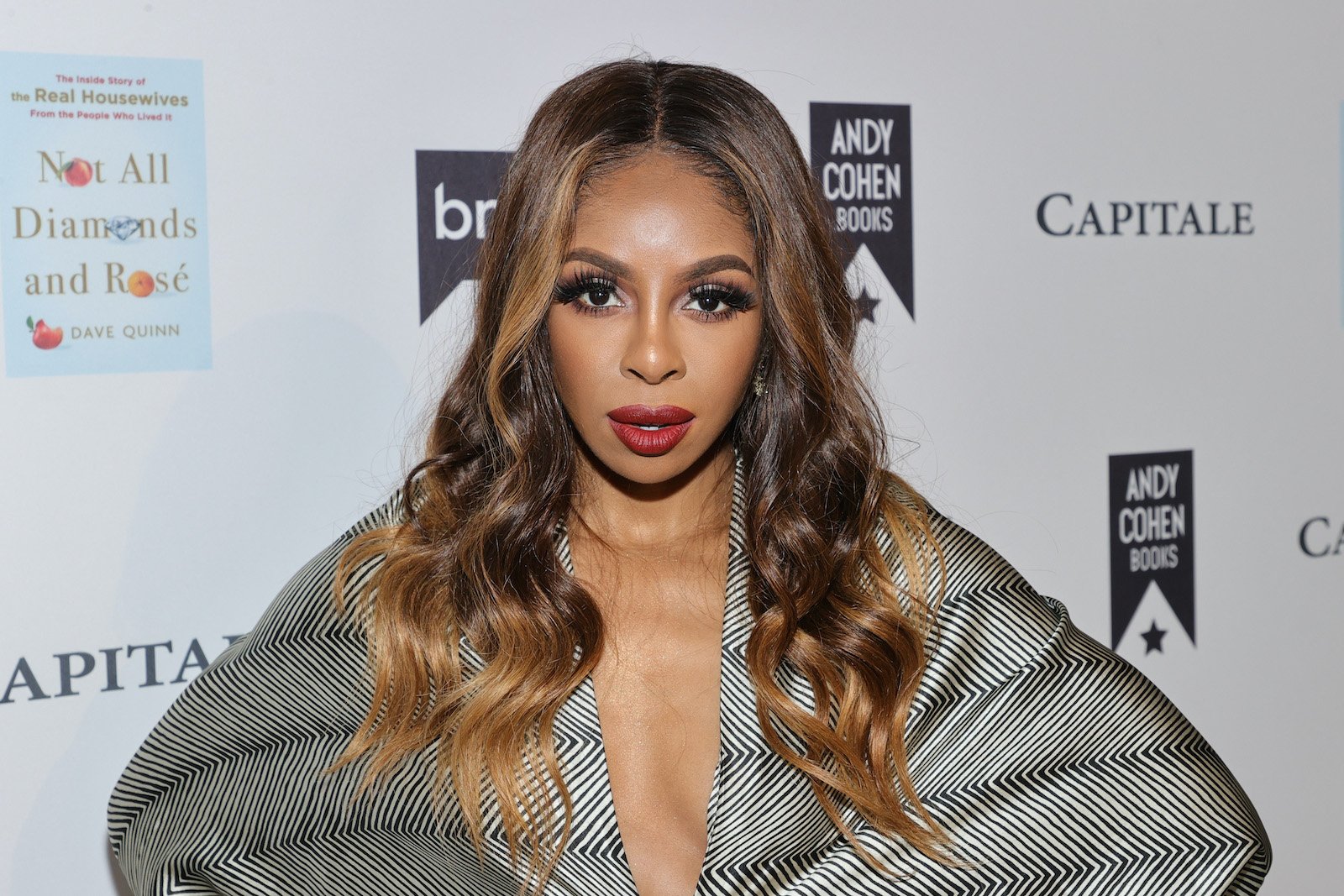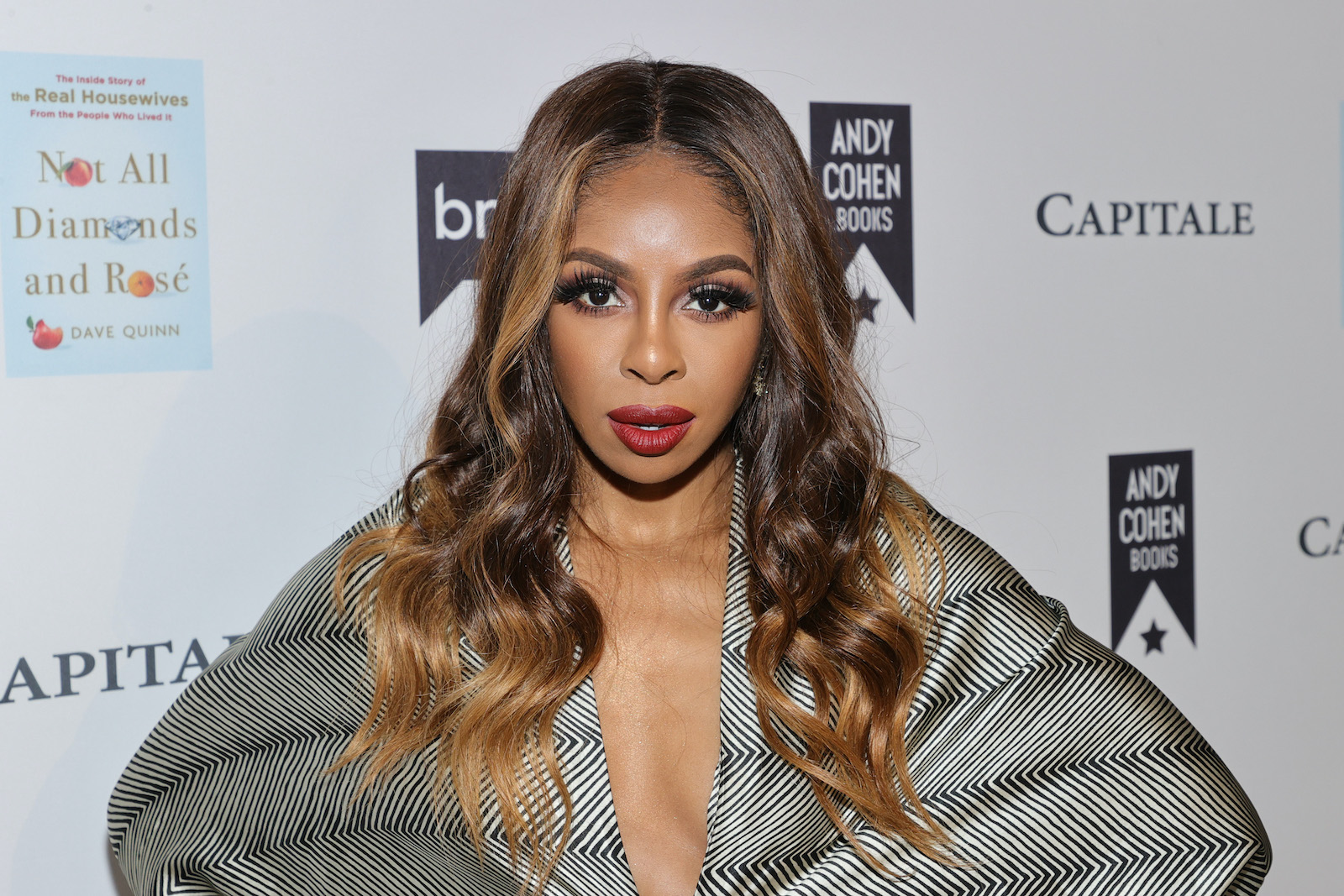 Adding, "She texted me first. So for a little background, I started my career in radio. I worked for like a Top 40 radio show called the Kane Show for like seven years in DC. All right. Until 2013. So a lot of people know me in the DC area from the Kane Show."
'RHOP' is gearing up to film again
Fraser said it was while working for Fox Five as an entertainment contributor, she forged friendships with some of the RHOP cast.
"So anyway, I'm on a texting basis with her, with Monique [Samuels], with Ashley [Darby]," Fraser said. "So I just moved to LA to pursue my TV career producing career, all that stuff. Right?"
"Candiace writes to me, she goes, OK, b****, I've been meaning to text you and say how excited I am for you and how freaking proud I am of you for moving to LA. I saw your post going on auditions and I'm sending you booked and busy vibes all day. Can't wait to catch up."
That's when Dillard spilled. "She writes, 'I'm doing well. Getting ready for Real Housewives of Potomac yet again, and working on new music.'"
She would know by now if she's returning for 'RHOP'
Fraser wasn't sure if revealing that Dillard was filming RHOP was something she wanted out there in the public. "I won't say anything else," she added. "Cause I don't know if she wants the rest of her, like, you know, she's working on some other things, but I don't know if she wants those public."
"But I'm sure she wouldn't care about the new music," she said. "So anyway, so from that I take it, I think at this point she would know if she was filming or not for Potomac. And I say, she's filming."
Dillard recently addressed rumors that she was fired from RHOP. "Wow was I trending?" she posted her tweet on Instagram in Feb. "You all really want me to be that girl, don't you?" She captioned the image with, "'That girl' as in the one you keep trying to make me. 'The One.' 'The Threat.' That's not me, girls. Stop trying to make fetch happen. It's not going to happen."
RELATED: 'RHOP': Candiace Dillard Says Her Mom and Chris Bassett Reconnected Over the Holidays
Read the original article from
The Cheat Sheet
'RHOP': Candiace Dillard Will '100%' Return Next Season, Sarah Fraser Believes
Source:
News Pinoy Buzz