TL;DR:
Valerie Bertinelli chatted with Rob Lowe about doing cocaine in the eighties while married to Eddie Van Halen.
Bertinelli said she began to feel "so tense" when she heard the morning birds after long nights of partying. She said she quit the drug after a few years, though Van Halen's journey out took longer.
Now, she says she's a "prude" and posts quality cat content on social media. She also hosts a cooking show for kids.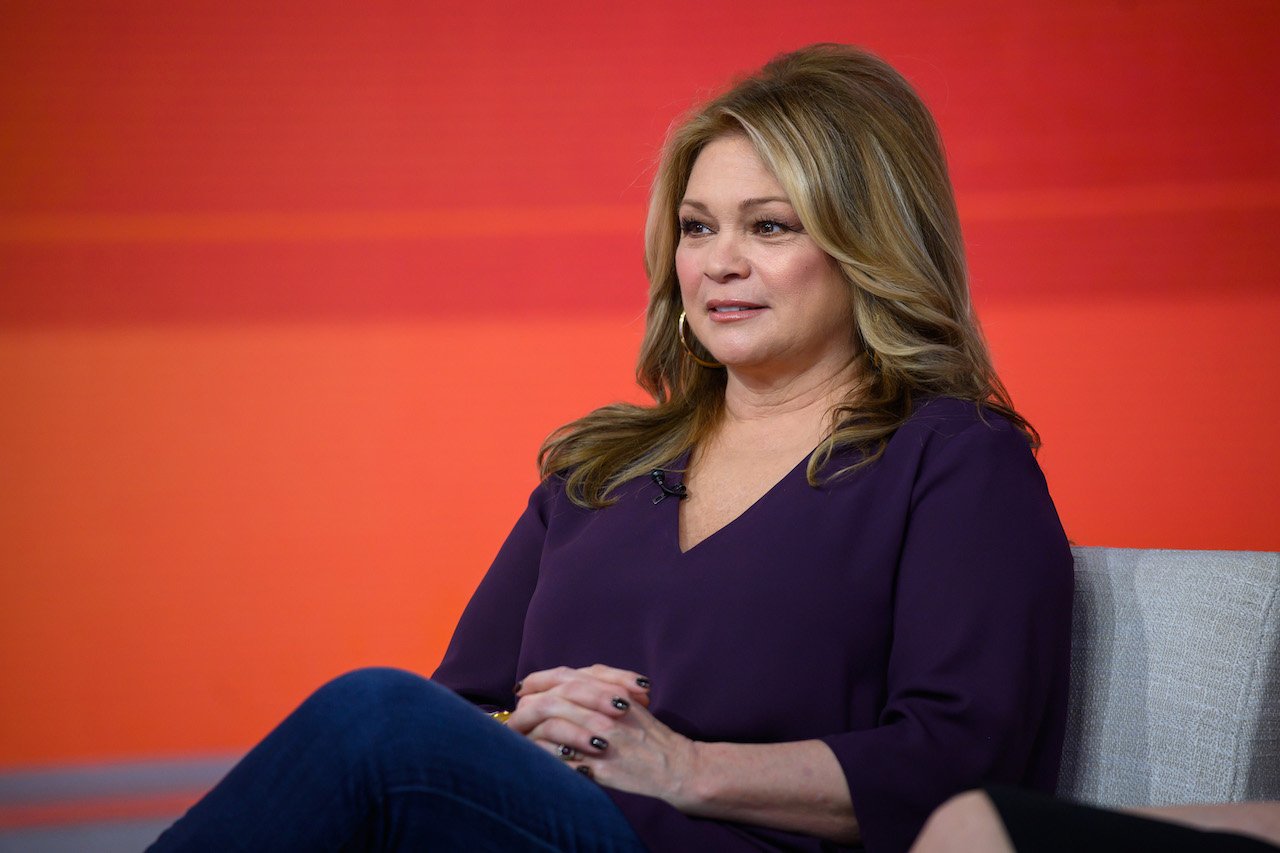 Though Valerie Bertinelli is generally accepted as one of America's favorite sweethearts, she once lived the lifestyle of a rockstar wife. For her, that included a few years of doing cocaine until the sun was up and the birds began chirping. But she said she eventually grew tired of the "tense" way sunrises and singing birds made her feel.
Valerie Bertinelli did cocaine for a few years in the '80s while married to Eddie Van Halen
On an episode of Literally! With Rob Lowe podcast, Bertinelli fessed up to doing cocaine in the eighties — which might not come as a surprise to some fans. She was married to rocker Eddie Van Halen, after all. And lots of people were doing it then, as even children at the time began learning in D.A.R.E programs.
"Cocaine was everywhere and easy to get," she said. She also pointed out she married when she was "a kid" of 20 after the famous couple met at a concert. She said they fell in love at first sight, and she soon took on a new lifestyle.
Lowe added a lot of people didn't know the long-term effects of cocaine yet. There was even a myth it was good for creativity. "It helped you think, it was what 'successful' people did in our industry," Lowe recalled being told. "All the people you admired did it."
Valerie Bertinelli would 'get tense' when she heard birds chirping while doing cocaine
RELATED: Valerie Bertinelli Was With Eddie Van Halen In His 'Last Moments': Her Heartfelt Reaction To Her Ex-Husband's Death
Lowe and Bertinelli agreed they were glad to have survived and quit cocaine. He also doubted that anyone could really "recreationally dabble" with the drug.
"A lot of people follow it all the way down," he explained. "I think it's better to crash and burn than to be incrementally boiled alive by it like a frog."
Bertinelli recalled how she started to know it was time for her to stop doing it. "I got tired after a while of hating the birds chirping," she shared. "When I would hear birds chirping, I would just get so tense."
She said it was years before she enjoyed the sunrise and the morning sounds of birds again. And though she could kick the habit, she said Van Halen had a more challenging time. They eventually separated in 2001 and divorced in 2007.
"We all have a toolbox that we go to when we need to suppress any kind of emotion that we don't want to feel, any kind of pain that we don't want to feel. I know that Ed's toolbox was full of drugs and alcohol," she explained.
According to her, "It took a very, very long time for him to just not use it to deal with his pain." But she said he made things right by her before his death in October 2020.
"Near the end of his life, his pain was incredibly raw and he was very vulnerable about it," she explained. "I'm grateful that he was able to make amends with so many people that he loved and knew that he didn't treat as well as he would have liked to because his heart … was just so kind and so sweet."
Valerie Bertinelli is a 'prude' now
RELATED: 'Kids Baking Championship': Valerie Bertinelli On Judging the Popular Food Network Competition — 'The Mother in Me Comes Out'
While chatting with Lowe, Bertinelli told him she's a "prude" now and quit doing cocaine long ago. She's hosting Kids Baking Championship on Food Network, where she's been since 2015. At the same time, she leads her cooking show, Valerie's Home Cooking, for the same network.
She frequently shares cat content with her grateful social media followers and even dropped a gem of an old-school tip for creating "gorgeous" eighties-inspired hair on Twitter.
And though she doesn't seem to miss cocaine at all, she does miss Van Halen. "We weren't really good to each other at a lot of points in our lives because we met so young and were very immature," she told Today. "But I'm so happy that we were able to come to a beautiful place by the end of his life. I wish he was still here."
RELATED: Valerie Bertinelli Revealed a Favorite Childhood Recipe of Eddie Van Halen's Handed Down by 'Ed's Mom'
How to get help: In the U.S., contact the Substance Abuse and Mental Health Services Administration helpline at 1-800-662-4357.
Read the original article from
The Cheat Sheet
Valerie Bertinelli Quit Cocaine When She Grew Tired of 'Hating the Birds Chirping'
Source:
News Pinoy Buzz