1883 was not the first time country music stars Tim McGraw and Faith Hill acted. However, any time singers make the crossover, they face an extra level of scrutiny like Madonna or Lady Gaga. McGraw and Hill knew 1883 would add one more complication to their acting career, but they were prepared to face it.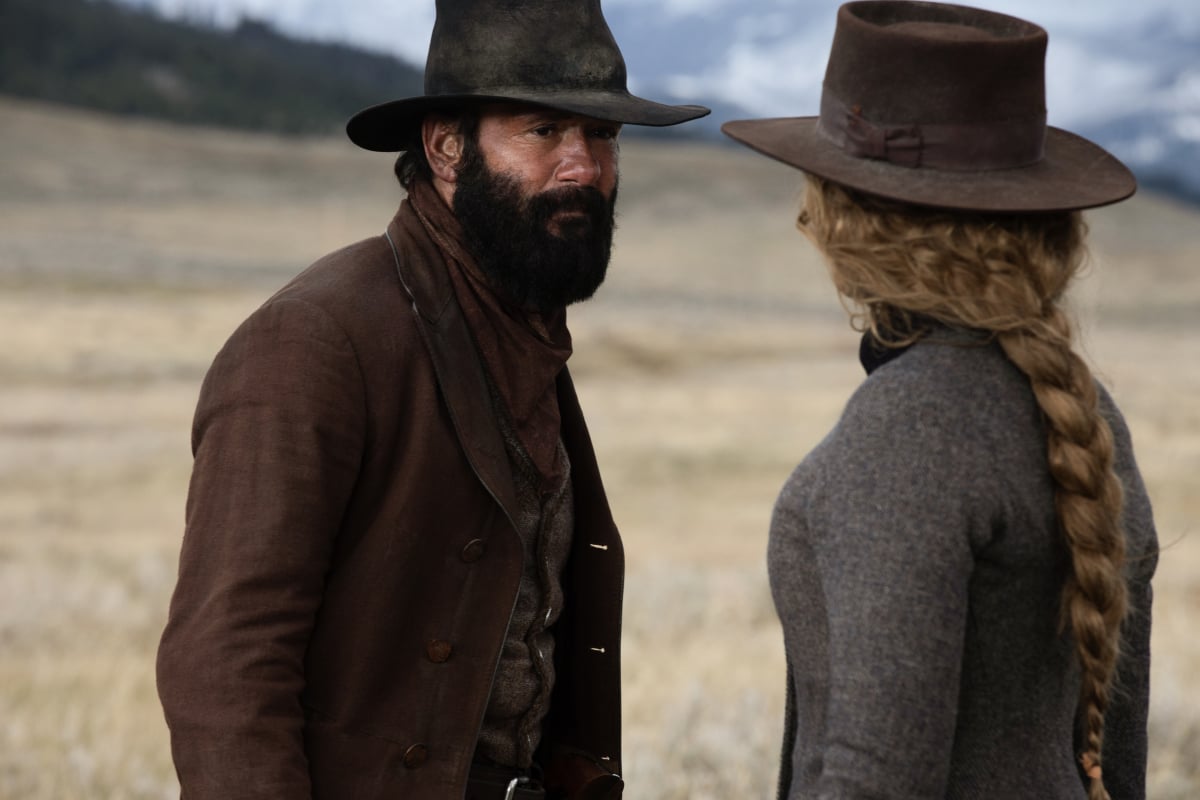 McGraw appeared on the Fresh Air podcast on April 19. Discussing his acting career, 1883 and marriage to Hill, McGraw shared how they faced critics of their acting.
Tim McGraw and Faith Hill knew '1883' would present an extra challenge
On 1883, McGraw plays James Dutton and Hill plays his wife, Margaret Dutton. Acting is one thing, but McGraw knew playing husband and wife would give critics even more fodder.
"It's going to be tough for people to accept us in these roles," McGraw said on Fresh Air. "First off, they're going to think that we're not going to be up to it. Secondly, they're going to think they can't get past it being the two of us together on screen because we had never been on screen together before. She had done a couple movies. I'd done a few movies. We'd never been Tim and Faith on screen. So we have a lot of obstacles to overcome."
Tim McGraw and Faith Hill committed to winning over '1883' critics
Neither McGraw nor Hill let that stop them. Now that 1883 is a hit, it's clear fans did believe them as James and Margaret, not McGraw and Hill. But it took both of their confidence to take the leap.
RELATED: '1883': Tim McGraw Told Sam Elliott He Learned a Lot From Him on the 'Yellowstone' Prequel — the Western Legend Did Not Exactly Return the Compliment
"I looked at her and said, "You know the only way to beat that is?'" McGraw said. "And she said, 'Just go kill it.' And I said, 'That's right. Let's just go kill it.' We gave each other a high five and a kiss and signed that paper."
That wasn't the only challenge of '1883'
McGraw made his acting debut on The Jeff Foxworthy Show but considers his real debut the movie Friday Night Lights. Hill also did TV appearances and the movie The Stepford Wives. 1883 was going to be the most demanding show of their careers. They are the leads, and the western films outdoors in the elements.
When we sat down to sign the contract, when we committed to doing this because we fell in love with the script, all the deal points got right, I remember we were sitting on our patio. I looked at Faith and I told her, 'Once we sign this, we are no longer the boss anymore. We are hired help. Secondly, we're never going to have a comfortable day. It's going to be really hard work.' And it was. It was 14 hour days, 6 days a week and we probably got 3 hours of sleep at night.

Tim McGraw, Fresh Air, 4/19/22
RELATED: '1883': Tim McGraw Says He and Faith Hill Were Left 'Ugly, Boohoo Crying' Over the Final Episodes
Read the original article from
The Cheat Sheet
'1883': Tim McGraw, Faith Hill Agreed on 1 Way to Silence Their Haters
Source:
News Pinoy Buzz