Curtis "50 Cent" Jackson's relationship with Starz network is becoming increasingly more strained. The producer has been working with Starz since the debut of Power in 2014. However, over the years, the "In Da Club" rapper has expressed a litany of frustrations with Starz. He's even talked about walking away following the conclusion of his contract this year.
Now, it appears that his latest project Murder was the Case, that he was working with Snopp Dogg on is officially dead in the water.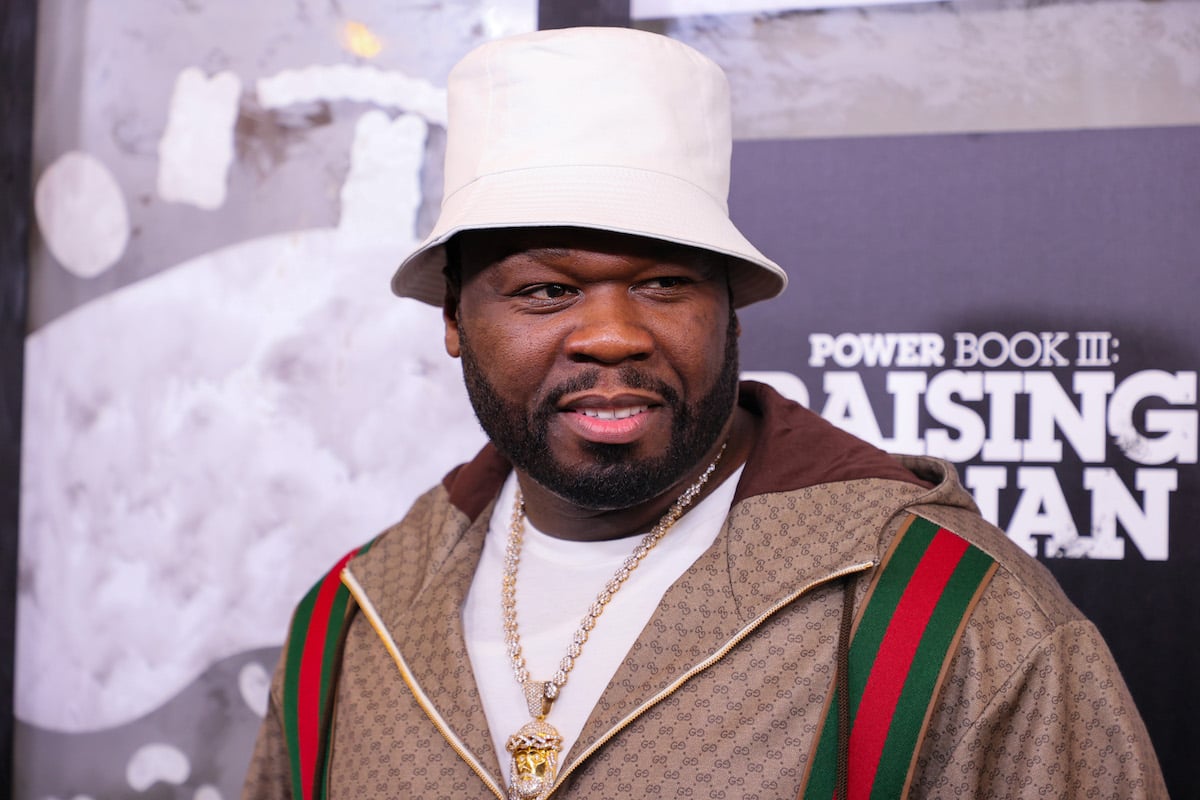 50 Cent was working with Snoop Dogg to bring 'Murder Was the Case' to Starz
Fans of iconic rapper Snoop Dogg were thrilled to see him on the Starz drama series, BMF. In the series, the "Gin & Juice" rapper stars as Pastor Swift, a corrupt pastor who acts as counsel to the Flenory family and their southwest Detroit community.
Since Snoop was such a welcome addition to the series, he and 50 Cent had begun working on A Moment In Time: Murder Was the Case. The series was set to center on Snoop's 1993 murder trial. Following the stunning debut of his first album Doggystyle, the Long Beach rapper was charged with first-degree murder for the death of Philip Woldermariam. The man had been fatally shot by Snoop's bodyguard, McKinley Lee. Deadline had reported that both 50 Cent and Snoop Dogg would be executive producers.
Now, it doesn't look like the series won't be coming to Starz after all.
RELATED: 50 Cent Says the Success of 'Power' Made Starz Official
50 Cent says the series is not moving forward with the network
Though fans were eager to see Snoop Dogg's infamous murder trial come to life, it looks like things won't be moving forward with the series at Starz. In a now-deleted tweet, the Power Universe producer shared the news blaming Starz for this hiccup.
"@SnoopDogg Murder was the case is no longer in production at STARZ. "I give them the alley-oop, they drop the damn ball. Anyway, I hope snoop tell his story."
Since the tweet has since been deleted and Starz hasn't announced anything to the contrary, we're not sure if this was simply a snag in negotiations or something bigger.
Either way, we're sure to find out soon enough what happened.
The executive producer is looking to leave Starz
This may be the final nail in the coffin for 50 Cent and Starz network. As fans know, the executive producer and the network have had a contentious relationship for years. There have been leaked episodes, claims of production stalls and deadlines, and everything in between. Now that Snoop Dogg's series won't be moving forward and 50 Cent's four-year, $150 million contract is coming to a close, it doesn't look like the partnership will continue.
Earlier this month, the New York-born star was even discussing buying the Power Universe from the network. On April 12, he shared a clip on Twitter. He said, "Everybody ready to work, I'm trying to buy my universe back from STARZ so it goes where ever I go, Only 5 months left in my deal, and I'm not on the air for 6 months so We Out!"
With Power Book II: Ghost, Power Book III: Raising Kanan, Power Book IV: Force, and BMF on the network we will have to brace ourselves to see what happens next.
RELATED: 'Power': 50 Cent Says He Had to Convince Starz Not to Air the Show on Saturday Night
Read the original article from
The Cheat Sheet
50 Cent Says Snoop Dogg's Series 'Murder Was the Case' Is No Longer in the Works at Starz
Source:
News Pinoy Buzz