So many movies live or die by their cast. Perhaps never is that truer than when the material itself is complex and dense. Audiences need gifted actors to ground them emotionally in all the chaos. And in Everything Everywhere All At Once, moviegoers have the legendary Michelle Yeoh at the center of a story that spans the whole of the multiverse. Moreover, another star of 2018's Crazy Rich Asians nearly joined Yeoh in the movie.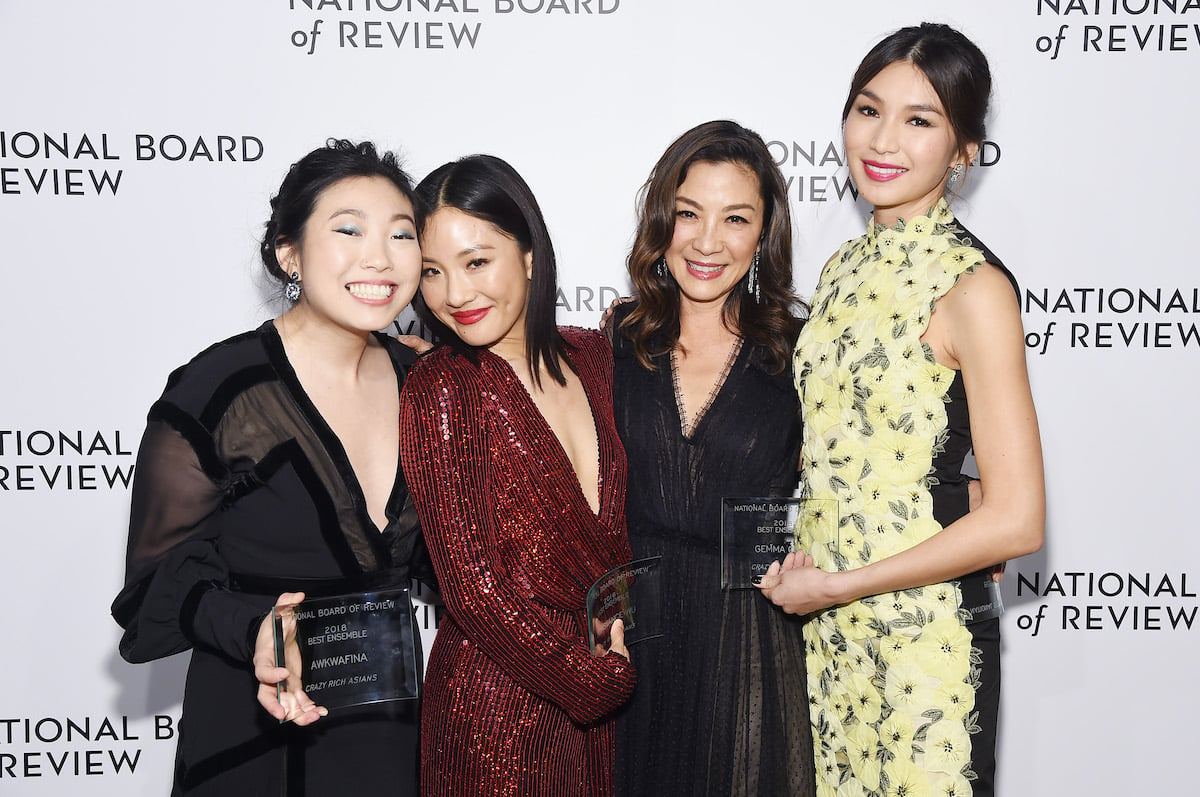 Michelle Yeoh stars in 'Everything Everywhere All At Once'
In Everything Everywhere All At Once, Yeoh plays a laundromat owner named Evelyn Wang. And as her personal and professional worlds reach a major turning point, Evelyn finds herself confronted with a startling revelation. The multiverse is not only real; its fate may very well rest in her hands. That's a tall order for not only Evelyn but Yeoh.
Thankfully, the actor rises to the occasion. The movie asks her to bring to life several different versions of her character. And Yeoh imbues each with specific life, while ensuring that they feel like parts of a whole. No wonder critics are claiming this is the best performance of her career. Many even believe Yeoh's work is Oscar-worthy.
RELATED: 'Everything Everywhere All at Once': Was Originally Jackie Chan With Michelle Yeoh
The actor nearly reunited with a 'Crazy Rich Asians' co-star
The last time Yeoh received such widespread praise was for her supporting role in Crazy Rich Asians. In that film adaptation of the Kevin Kwan novel, Yeoh plays Eleanor Young, the disapproving mother of Nick (Henry Golding). And Yeoh's performance garnered critical acclaim, as did the movie on the whole. So it seemed like a fun pairing when, according to The Hollywood Reporter, Awkwafina was announced to be in talks for Yeoh's upcoming movie.
Though Yeoh and Awkwafina don't share much screen time in Crazy Rich Asians, it's easy to see how their contrasting energies could work off each other in Everything Everywhere All At Once. Alas, Awkwafina dropped out of the movie by early 2020. Stephanie Hsu took her place instead in the role of Evelyn's daughter Joy.
All 3 actors appear in the same Marvel Cinematic Universe movie
Yeoh and Awkwafina did end up working together again. Both stars appear in the Marvel Cinematic Universe (MCU) movie Shang-Chi and the Legend of the Ten Rings. Released in 2021, the film stars Simu Liu as the titular hero, with Awkwafina in the role of Katy and Yeoh s Ying Nan. Wildly, Hsu also appears in the MCU hit.
She plays Soo, one of Shang-Chi and Katy's friends in San Francisco. And while Liu is confirmed to return for the announced sequel, it's unclear which members of the supporting cast might come along for the ride. But it's very possible Yeoh, Awkwafina, and Hsu could all reappear in Shang-Chi 2, though that's probably a few years away.
RELATED: 'Everything Everywhere All at Once' Cast Used Sex Toys as Weapons: 'We're Not Afraid to Get Weird'
Read the original article from
The Cheat Sheet
'Everything Everywhere All At Once' Was Nearly a 'Crazy Rich Asians' Reunion
Source:
News Pinoy Buzz