So many movies nowadays are part of an ongoing franchise or cinematic universe. So it's easy for some to complain Hollywood is at a loss for original ideas. But then something like Everything Everywhere All Once comes along, proving that notion completely false. Star Michelle Yeoh is earning praise for her performance in the film. But fans might also recognize her co-star, Ke Huy Quan. Here's why the actor should seem familiar.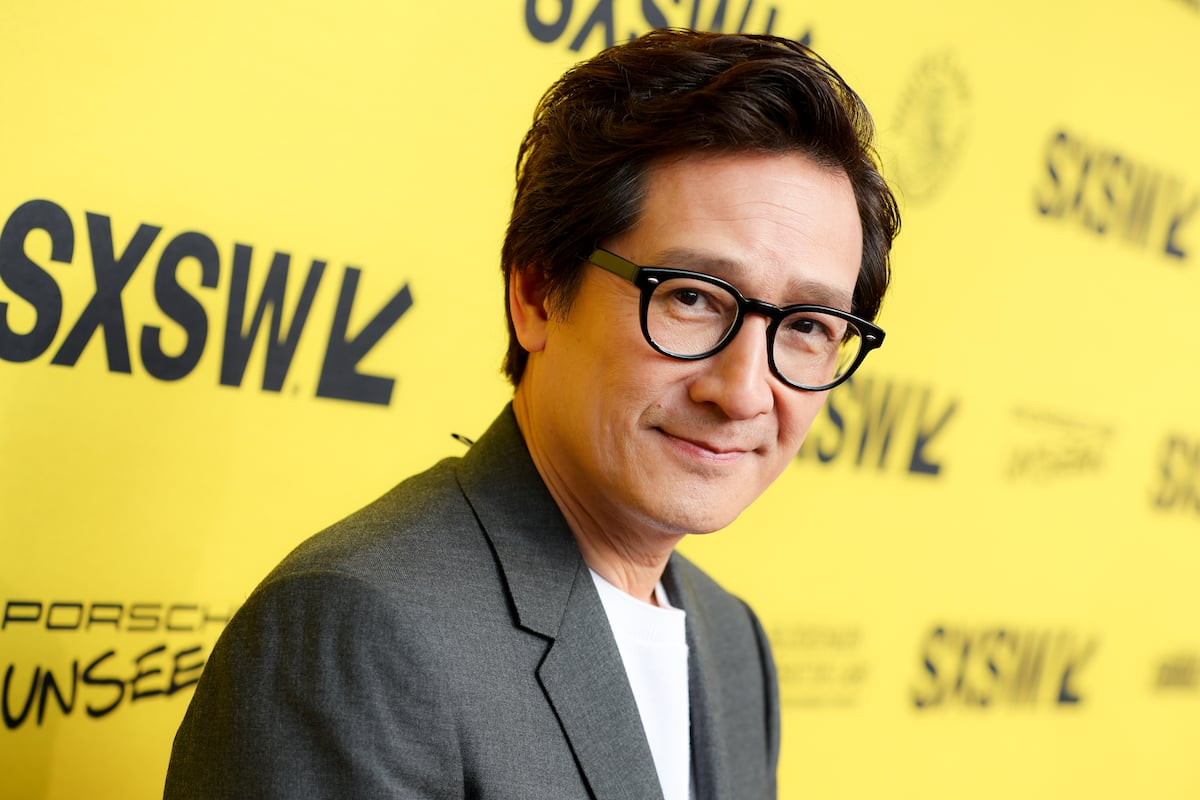 Ke Huy Quan stars in 'Everything Everywhere All At Once'
Everything Everywhere All At Once tackles the concept of the multiverse in a wholly original way. Yeoh's Evelyn Wang finds herself grappling with this revelation as her family undergoes great personal and professional challenges. And the person who introduces her to the gravity of a mounting multiversal threat is none other than her husband Waymond (Quan).
Like most of the principal cast, Quan plays a few variations on his character. And he shifts from unassuming, doting husband to a martial artist expert and back again with ease. The fact that audiences might feel a sense of instant familiarity with Quan only further serves his performance in Everything Everywhere All At Once.
RELATED: 'Everything Everywhere All at Once': Was Originally Jackie Chan With Michelle Yeoh
The actor rose to fame as a beloved child star in the 1980s
Quan — who has also been credited as Jonatahn Ke Quan earlier in his career — is no stranger to the big screen. The 50-year-old actor has only appeared in three movies since the mid-1990s. These include Everything Everywhere All At Once, a 2021 release Finding 'Ohana, and 2002 Hong Kong film Second Time Around. Prior to that, his most recent film credit was 1992 comedy Encino Man starring Pauly Shore and Brendan Fraser.
But it's the first two movies in which Quan appeared that everyone knows him from. The actor matched wits with star Harrison Ford as the character of Short Round in 1984 blockbuster Indiana Jones and the Temple of Doom. And just a year later, Quan joined the ensemble cast of The Goonies — another perennial 1980s classic — as Richard "Data" Wang. In fact, the surname of his character in Everything Everywhere All At Once is likely a direct reference.
'Everything Everywhere All At Once' is critically acclaimed
Quan certainly chose a strong entry to return to the big screen. Everything Everywhere All At Once has earned widespread critical acclaim, with many critics calling it a career-high for both Yeoh and Quan. The film boasts a 97 percent Fresh rating on Rotten Tomatoes and — even more remarkably — carries a similarly high 92 percent audience score.
Already, some fans are wondering if Everything Everywhere All At Once has what it takes to dominate the 2023 awards season. Certainly, Yeoh could be a Best Actress contender. But will fans have to wait another 20 years to see Quan back on the big screen? Given his work here, we're certainly hoping that's not the case.
RELATED: 'Everything Everywhere All at Once' Cast Used Sex Toys as Weapons: 'We're Not Afraid to Get Weird'
Read the original article from
The Cheat Sheet
'Everything Everywhere All At Once': Why Ke Huy Quan Looks Familiar
Source:
News Pinoy Buzz