It's hard to forget Berlin's "Take My Breath Away" from the film Top Gun. One of the most memorable original soundtrack songs, "Take My Breath Away," took home the Academy Award and Golden Globe for Best Original Song. The film's long-awaited sequel Top Gun: Maverick, will finally be released on May 27. Lady Gaga wrote a new song, "Hold My Hand," for the original soundtrack. She announced the new song in a social media post describing her creative process.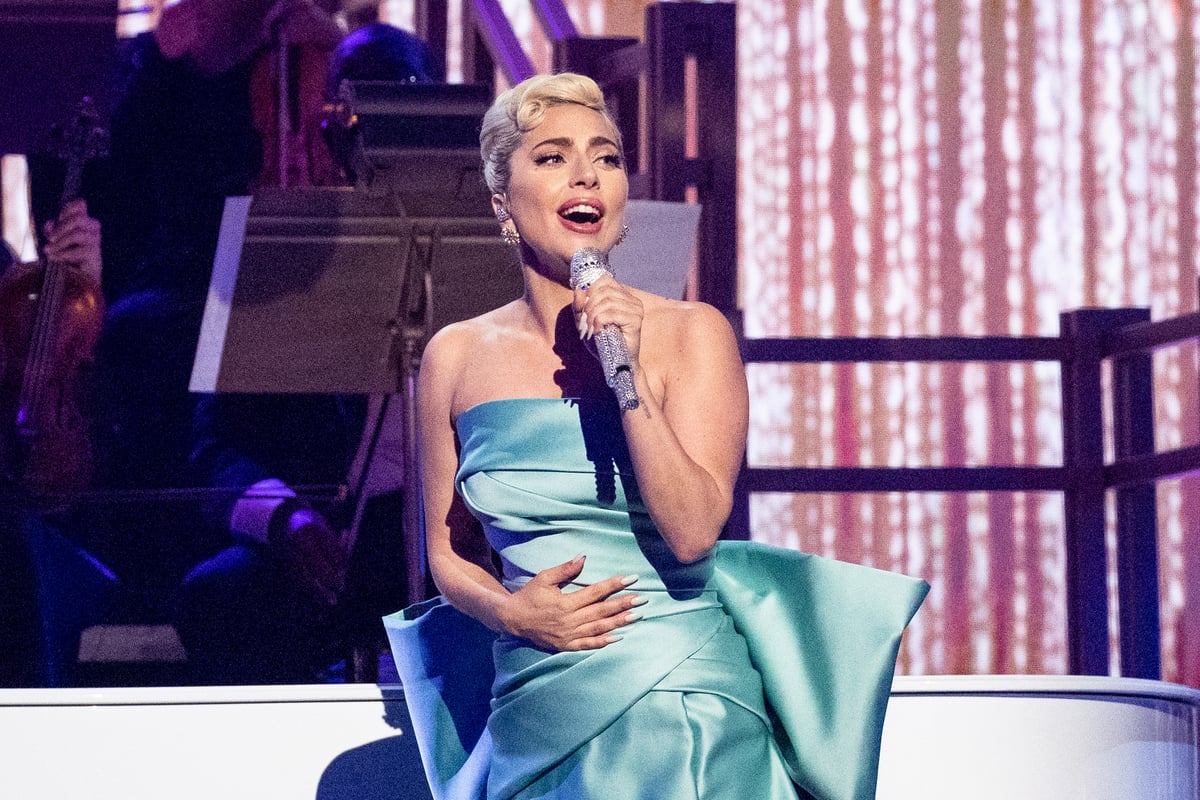 Lady Gaga announces a new song for the Top Gun: Maverick soundtrack – 'I've been working on it for years'
On April 27, Lady Gaga took to Instagram to officially announce that her new single "Hold My Hand" will be released on May 3. The song was written for the movie Top Gun: Maverick. Gaga hinted at the release by tweeting the lyrics, "Hold my hand everything will be ok I heard from the heavens that clouds have been grey."
In her lengthy Instagram post, the "Shallow" singer shared she's been working on "Hold My Hand" for a long time.
"I've been working on it for years, perfecting it, trying to make it ours. I wanted to make music into a song where we share our deep need to both be understood and try to understand each other — a longing to be close when we feel so far away and an ability to celebrate life's heroes."
Tom Cruise attended Lady Gaga's Las Vegas Residency
Variety reported Top Gun: Maverick star Tom Cruise was spotted at a Lady Gaga's Las Vegas show in 2019. In her announcement on Wednesday, Gaga referenced Cruise. She wrote, "I'm so grateful to Tom and Hans and Joe for this opportunity—and it's been a beautiful experience working with them."
Hans refers to legendary composer Hans Zimmer. He scored the films Gladiator, Inception, and Dune, among others. Zimmer worked on the score for Top Gun: Maverick with Harold Faltermeyer and Lorne Balfe.
The movie will be released in theaters on May 27, 2022. The film follows Cruise's Top Gun character Pete "Maverick" Mitchell training his fallen partner's son for a special mission. Miles Teller plays "Rooster," the son of "Goose."
Will "Hold My Hand" join 'Top Gun's' "Take My Breathe Away" as an Oscar winner?
Although "Hold My Hand" won't be released until May 3, that hasn't stopped the Oscar conversation from starting. Variety wrote '"Hold My Hand" will undoubtedly be an early Original Song contender."
While it may be premature, it's not unrealistic to think the song could earn Lady Gaga her second Best Original Song Oscar. The film's first iconic soundtrack song, "Take My Breathe Away," won the Best Original Song Oscar and Golden Globe award in 1986.
The Top Gun soundtrack became one of the most heralded soundtracks in movie history at the time with other original hits like Kenny Loggin's "Danger Zone."
Lady Gaga took home an Oscar in 2019 for her original song "Shallow" off the A Star is Born soundtrack. The singer, songwriter, and actor ended her Instagram post with lyrics from "Hold My Hand."
"But if you decide to/ I'll ride in this life with you/ I won't let go till the end."

RELATED: Miles Teller Reveals How His 'Top Gun: Maverick' Character Got His Callsign
Read the original article from
The Cheat Sheet
Lady Gaga Spent Years Writing 'Hold My Hand' for 'Top Gun: Maverick'
Source:
News Pinoy Buzz