Marvel Comics has featured heroes and villains of many different faiths, fictional and true to our real world. And Moon Knight Episode 5 confirmed Marc Spector (Oscar Isaac) as Jewish by recognizing the tradition of Shiva. They were blink-and-you miss them moments, though, so here they are in case you missed the Moon Knight Shiva traditions.
[WARNING: MILD SPOILERS FOR 'MOON KNIGHT' EPISODE 5]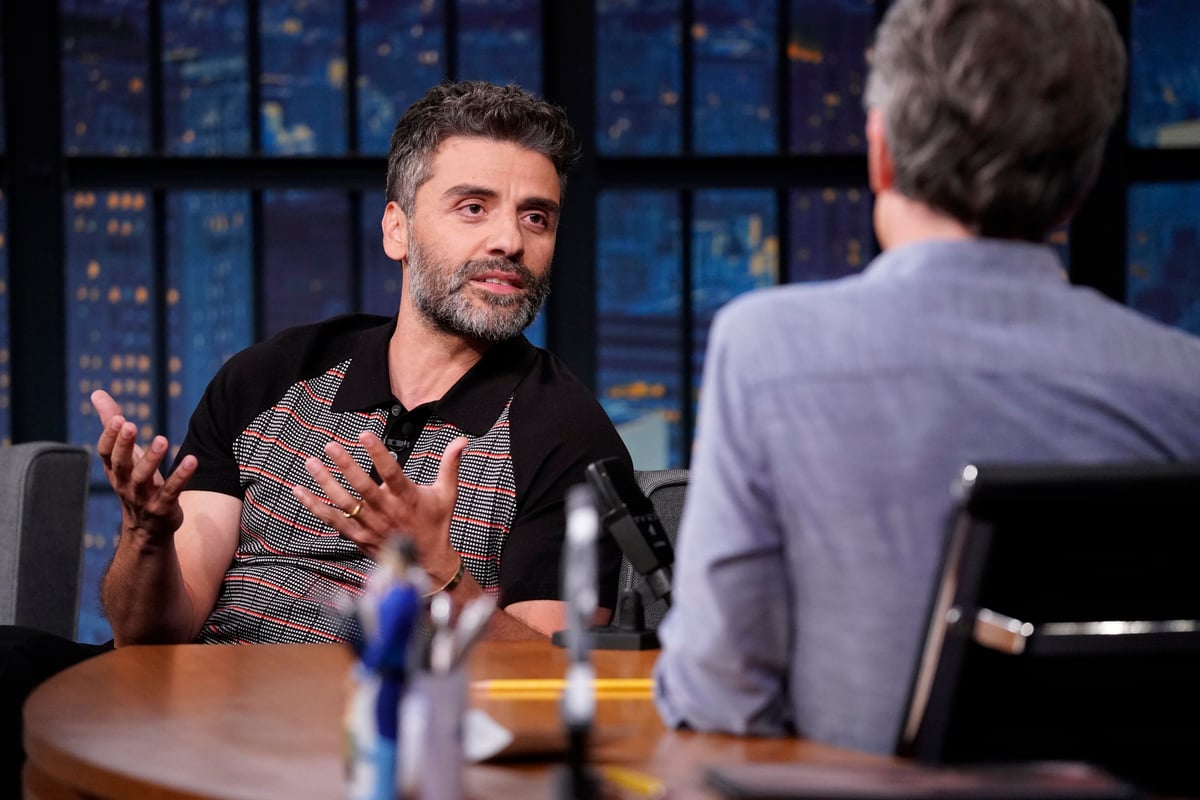 What 'Moon Knight' Episode 5 scenes confirmed Marc Spector as Jewish?
Moon Knight Episode 5 finally gave fans an origin story for Marc Spector and Steven Grant. Fans saw Marc Spector lead his brother into a cave to explore in a flashback.
However, when rain flooded the tunnel, Marc's brother drowned.
Marc's mother blames him for his brother's death. Viewers unfamiliar with Jewish customs or what is Shiva probably did not catch this as a religious observance in Moon Knight. However, the solemn scene of family members sitting in a lit living room includes a man wearing a yarmulke on his head.
Later in Episode 5, Marc Spector tries to attend his mother's Shiva but cannot bring himself to do it. These traumatic experiences leave off just before the Moon Knight series picks up with his battles against Arthur Harrow (Ethan Hawke).
What is Shiva?
While Marc Spector and his Jewish family observed Shiva in Moon Knight Episode 5, some fans might not understand it. Most fans find themselves still reeling from the Egyptian hippo god Taweret.
"In Judaism, Shiva is the religious practice of mourning the dead through a series of customs and obligations that guide the bereaved through the process. The word translates to 'seven' and refers to seven days of mourning immediately following the burial observed by immediate family members in which one 'sits Shiva,'" Inverse describes.
As customary, the mourner prays during these seven days. Family and friends visit the mourner and help take care of them, as they are not supposed to even leave their home. However, Marc Spector/Steven Grant does not seem to be very observant of Shiva in present-day Moon Knight.
Does the 'Moon Knight' Shiva confirm Marc Spector as the MCU's first Jewish superhero?
The Marvel Cinematic Universe movies and TV shows have mostly avoided talking about religion. Exceptions include Captain America (with his iconic line about God not dressing like Asgardians from the 2012 Avengers) and Daredevil (a character who cannot be separated from his Christian faith).
Spider-Man: No Way Home tied the Tobey Maguire and The Amazing Spider-Man Andrew Garfield movies into the MCU and possibly more. So the Moon Knight Shiva observance would make Marc Spector the first Jewish superhero depending on what movies fall in canon.
With murmurs of Patrick Stewart's Charles Xavier and Ryan Reynold's Deadpool rumored to connect the Fox X-Men series to the MCU in Doctor Strange in the Multiverse of Madness, it complicates things.
Magneto (Ian McKellan) lost faith in humanity because he was persecuted for his faith during World War II. Another (previous) Fox property was the Fantastic Four, including the Jewish Ben Grimm, aka the Thing.
Even Sony toyed with Jewish superheroes, showing Peter B. Parker from Spider-Man: Into the Spider-Verse celebrating his marriage with a Jewish custom.
Fans can watch episodes of Moon Knight on Disney+.
RELATED: Did 'Moon Knight' Episode 4 Reveal Alexander the Great as the MCU's Oldest Supervillain?
Read the original article from
The Cheat Sheet
'Moon Knight' Episode 5 Confirmed Marc Spector as Jewish in 2 Heartbreaking Scenes
Source:
News Pinoy Buzz