Since emerging in 2015, Anya Taylor-Joy has conquered both TV and movies. She's tackled a variety of genres and made a name for herself as one of the most promising young stars of her generation. Now Taylor-Joy plays a sorceress in director Robert Eggers' The Northman, an action drama following a vengeful Viking prince (Alexander Skarsgârd). But Taylor-Joy is so experienced that the new movie isn't even the first Viking epic she's starred in.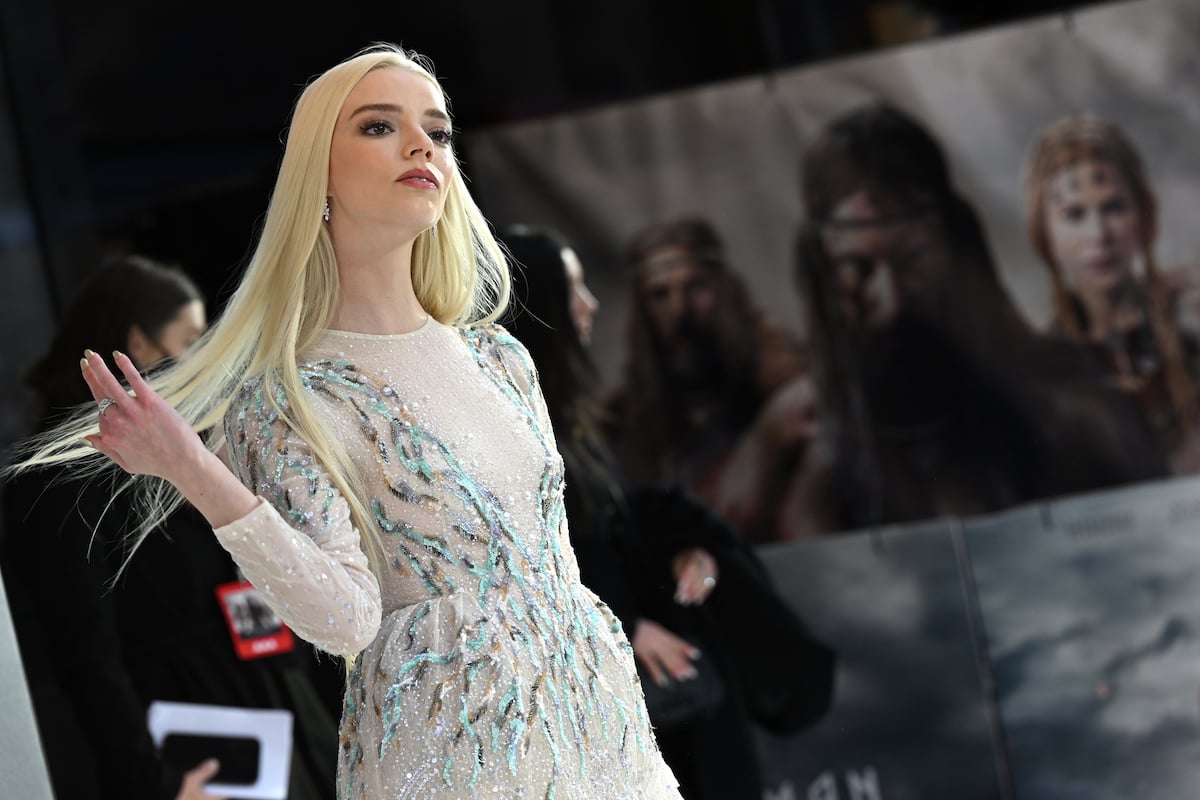 Where fans have seen Anya Taylor-Joy before
Netflix subscribers probably know Taylor-Joy best for her role as Beth Harmon in the 2020 hit The Queen's Gambit. Indeed, that role exposed the actor to a whole new audience. But fans of horror movies probably came across her much earlier. In fact, Taylor-Joy made her feature film debut in Eggers' 2015 film The Witch. And over the years, she's earned a reputation for popping up in horror and thriller movies.
Some of her most high-profile roles include Split, Glass, and Last Night in Soho. Taylor-Joy even played Illyana Rasputin aka Magik in the horror-driven X-Men spinoff The New Mutants. But she's also stretched her funny bone in movis such as 2017 black comedy Thoroughbreds and 2020 period comedy Emma, based on the beloved Jane Austen novel.
RELATED: 'The Northman' Director Robert Eggers 'Can't Stand Watching' His First Movie 'The Witch'
The actor starred in a TV movie about Vikings after 'The Northman'
In The Northman, Taylor-Joy joins an ensemble cast of actors that includes Alexander Skarsgârd, Nicole Kidman, Ethan Hawke, Björk, and Willem Dafoe. But one of Taylor-Joy's earliest acting roles was also a Viking epic. The actor appeared in the 2015 TV movie Viking Quest the same year she starred in Eggers' The Witch. Here's the film's synopsis, according to Viking Quest IMDb page.
"A young peasant boy is taken from his home by Viking raiders and raised as one of them. But when a legendary dragon attacks his clan, he discovers that he is the Viking hero destined to stop the dragons from destroying the world."
This sounds like a very different story than what Eggers presents in The Northman. In the new movie, Taylor-Joy plays a sorceress credited as "Olga of the Birch Forest." And in Viking Quest, she appears as a character named Mani.
What movie is Anya Taylor-Joy making next?
In the past few years, Taylor-Joy has appeared in a wide range of movies. And judging by her upcoming schedule, audiences will be seeing the lot more of her as the 2020s continue. Reportedly, her next movie will be another period film, Canterbury Glass, from filmmaker David O. Russell (American Hustle).
Beyond that, she's also starring opposite Nicholas Hoult in a black comedy called The Menu. And Taylor-Joy is providing the voice of Princess Peach in the animated film based on the Super Mario Bros. video game series. She's also signed on to play the titular character in George Miller's Mad Max: Fury Road prequel, Furiosa, due out in 2024.
RELATED: Alexander Skarsgård's Amleth Shares Ominous Plan in 'The Northman': 'I Will Haunt This Farm'
Read the original article from
The Cheat Sheet
'The Northman' Isn't Anya Taylor-Joy's First Viking Epic
Source:
News Pinoy Buzz