Fans are excited for the release date of Doctor Strange in the Multiverse of Madness. However, that means anyone tied to the Benedict Cumberbatch Marvel franchise has all eyes on them. In the 2016 Doctor Strange, Zara Phythian starred alongside Cumberbatch, Benedict Wong, Rachel McAdams, Mads Mikkelson, and Chiwetel Ejiofor. However, before the release of Doctor Strange 2, Phythian and her husband Victor Marke found themselves in court, denying allegations of abuse. Here's who she played in the Doctor Strange movie.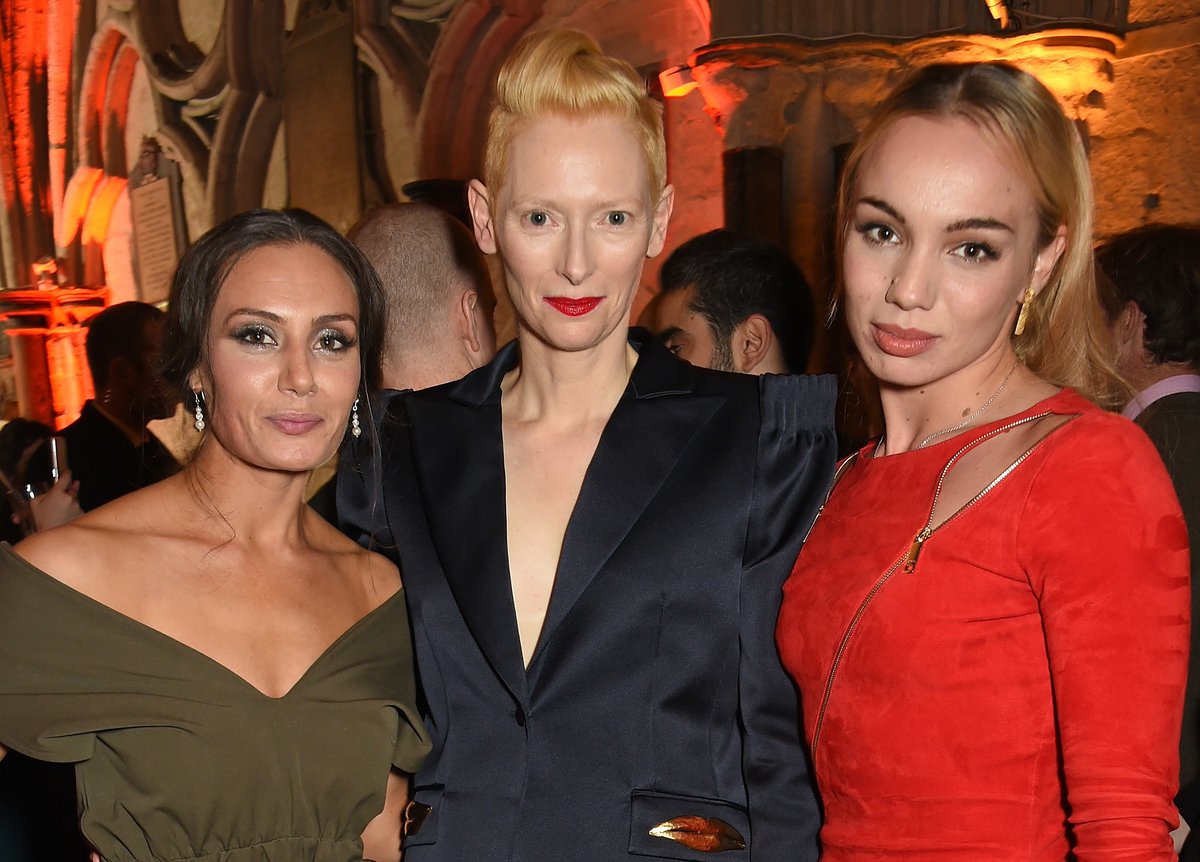 Zara Phythian starred as a Zealot villain in 'Doctor Strange'
Mikkelson played the Marvel Comics villain Kaecilius, a former member of the Masters Of The Mystic Arts. He previously studied under the Ancient One (Tilda Swinton). However, when he became disillusioned with the teachings at Kamar-Taj, he formed the Zealots.
Before Doctor Stephen Strange ever came to Kamar-Taj, Kaecilius attracted disciples, including Zara Phythian's character, only listed as Brunette Zealot.
The Zealots worshipped Dormammu and attempted to merge Earth with the Dark Dimension. They broke back into Kamar-Taj to steal the Book of Cagliostro to achieve this goal.
However, their plans were ultimately thwarted by Doctor Strange, his amulet, the Eye of Agamotto, Wong, and Mordo. Mordo might follow in their footsteps as he became disillusioned, too. As the multiverse breaks apart and Doctor Strange, Scarlet Witch (Elizabeth Olsen), and America Chavez (Xochitl Gomez) try to fix it, Mordo could cause even more problems.
Will Zara Phythian appear in 'Doctor Strange in the Multiverse of Madness'?
Even apart from the abuse allegations, it seems unlikely that Zara Phythian would return in Doctor Strange in the Multiverse of Madness or any sequel. Patrick Stewart has a better chance of appearing than her.
At the end of Doctor Strange, after the iconic "Dormammu, I've come to bargain" scene, Stephen Strange reaches an agreement with Dormammu. He would leave Earth and take the Zealots with them.
Doctor Strange, Wong, and Mordo watched as Kaecilius, Zara Phythian's Zealot, and the others transformed into Mindless Ones and absorbed into the Dark Dimension.
While she did not die in the Marvel Cinematic Universe, she lost her physical form. In addition, she played a relatively small part. At least for the sequel, even Deadpool would likely appear before her.
Why are the actor and her husband appearing in court?
According to reports from the BBC, a woman went to police to report cases of sexual abuse against Phythian and her husband, Victor Marke.
"Zara Phythian – who appeared in Doctor Strange with Benedict Cumberbatch – is accused of numerous sexual offenses along with her husband Victor Marke," BBC reported.
The Doctor Strange character actor and her husband denied all accusations, but the jury has yet to reach a verdict.
How to get help: If you or someone you know has been sexually abused, text HOME to the Crisis Text Line at 741741 for free and confidential support.
RELATED: 'Doctor Strange 2' Is 22 Minutes Shorter Than Expected — What the Runtime Means for the MCU Movie
Read the original article from
The Cheat Sheet
Who Did Zara Phythian Play in 'Doctor Strange'?
Source:
News Pinoy Buzz