Ariela Weinberg returned with her fiancé Biniyam Shibre for 90 Day Fiancé Season 9. Ariela and Biniyam were previously featured in 90 Day Fiancé: The Other Way, which explained that the couple met in Ethiopia. They were forced to spend some time apart when Ariela took their son to the United States so he could have surgery. Now they are back in the spotlight, and some fans might be wondering what Ariela does for work.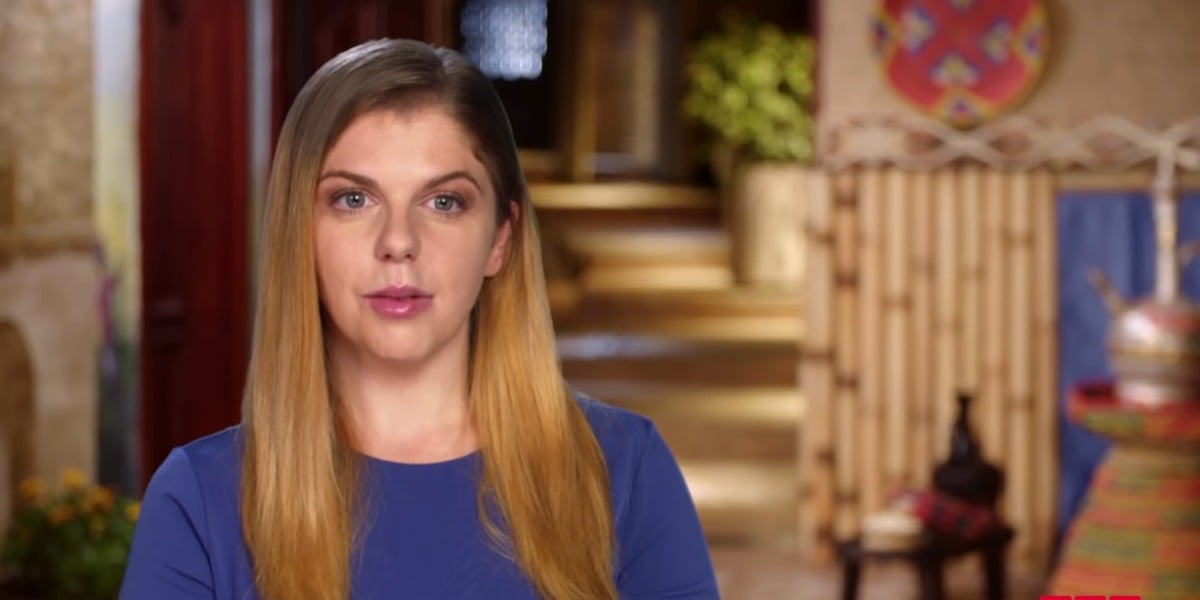 Ariela and Biniyam returned for '90 Day Fiancé' Season 9
90 Day Fiancé: The Other Way explained that Ariela met and fell in love with Biniyam on a trip to Ethiopia. The pair then had a son together named Aviel. In a 2021 interview with In Touch Weekly, Ariela reflected on her journey to Ethiopia. "I first arrived in Ethiopia in January 2017. I flew Ethiopian airlines from Israel," she told the outlet.
"After that first trip, I just had to keep going back," she confessed. "There is something about the air that is different in Ethiopia. It hits me every time I walk out the doors of Bole Airport. I fell in love with a land and a culture. Then, I fell in love with a man. And now, I am falling in love every day with my baby Avi."
Ariela eventually had to return to the U.S. with Avi so that he could receive a hernia surgery. The couple faced tension during their time apart, with Ariela accusing Biniyam of cheating. However, the pair got engaged in the 90 Day Fiancé: The Other Way Season 2 finale. Now in 90 Day Fiancé Season 9, Biniyam is preparing to move to America.
What does Ariela Weinberg do for work?
In the past, Ariela has received some criticism from 90 Day Fiancé fans who felt that she was privileged and had a sense of entitlement. During the pandemic, Biniyam's work as a dancer, choreographer, and martial artist was put on hold. Ariela revealed that her parents helped the couple out financially during this time.
In 90 Day Fiancé Season 9, Ariela stated that in her hometown of New Jersey she worked as a freelance writer and helped manage her father's cardiology practice. In January 2022, Ariela flew to Ethiopia with the goal of raising funds and awareness to aid those in need, according to ScreenRant.
Now it appears that Ariela has entered a new line of work. In March of 2022, Ariela posted on Instagram writing, "I always wanted to have my own tour and travel company! And I'm so proud to say that I made my dream a reality!" She added, "This is just the beginning… big things are coming for Simen Land Tours!"
Ariela and Biniyam face family drama in '90 Day Fiancé' Season 9
Biniyam and Ariela have already had their fair share of drama in 90 Day Fiancé Season 9. The couple was reintroduced in episode 3, which ended with Biniyam's sister throwing a glass of wine in Ariela's face. Now the couple will try to make their relationship work in the United States. "I will fight for this family," Biniyam said in episode 4.
New episodes of 90 Day Fiancé Sundays on TLC.
RELATED: '90 Day Diaries': Fernanda Flores Gives an Update on Her Life in 2022
Read the original article from
The Cheat Sheet
'90 Day Fiancé' Season 9: What Does Ariela Weinberg Do for Work?
Source:
News Pinoy Buzz