For precocious and bright-eyed Salomé (Lua Michel), her grandmother, Avo (Ester Catalao), is magic. In Alma Viva, the French-born young girl spends her summers under the muggy heat of her family's Portuguese village, where she tends to her beloved Avo, who is known in town as the village sorceress. Though her aunt and uncle buzz around them in the background, Avo is the center of Salomé's world. She tends to her grandmother, brushing her hair, bringing her fish, and praying at her side as she calls on spirits and communicates with the dead.
Though director Cristele Alves Meira's setting is in a small mountainous village, through Salomé's eyes, the surroundings become vast and beguiling. The little girl doesn't quite understand the rumors that swirl around her family, specifically her grandmother, but she has no qualms about sticking up for Avo using feisty words, a stern look, and sometimes even something a bit more sinister. Fearless and determined, Salomé may be small, but the audience knows she is not one to be trifled with from the moment the film opens.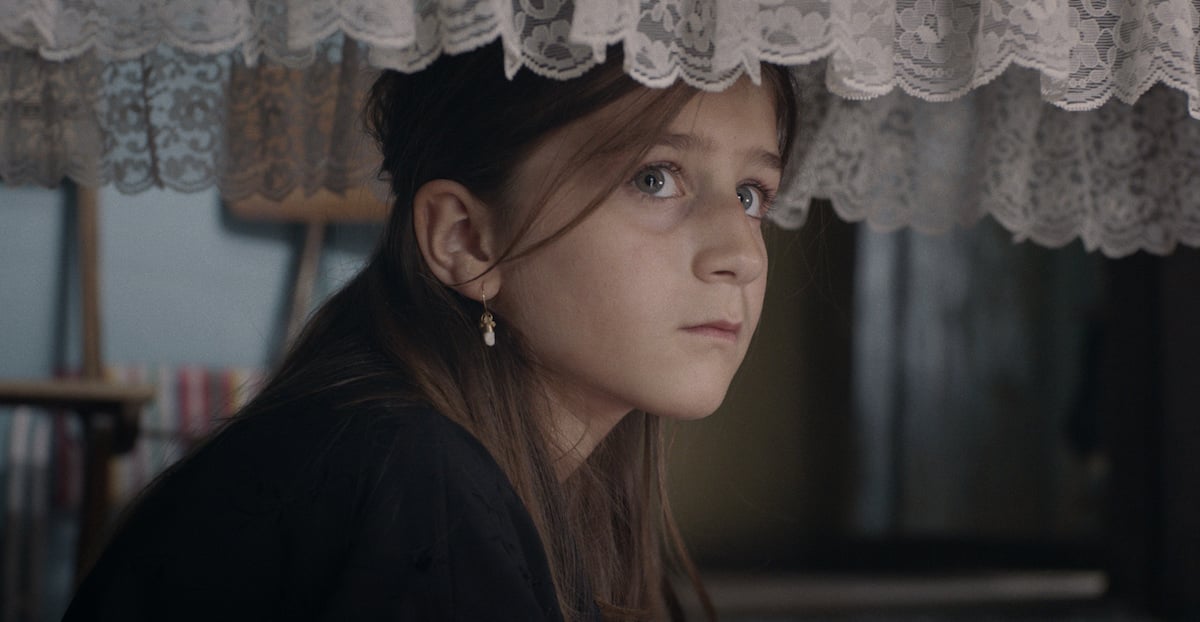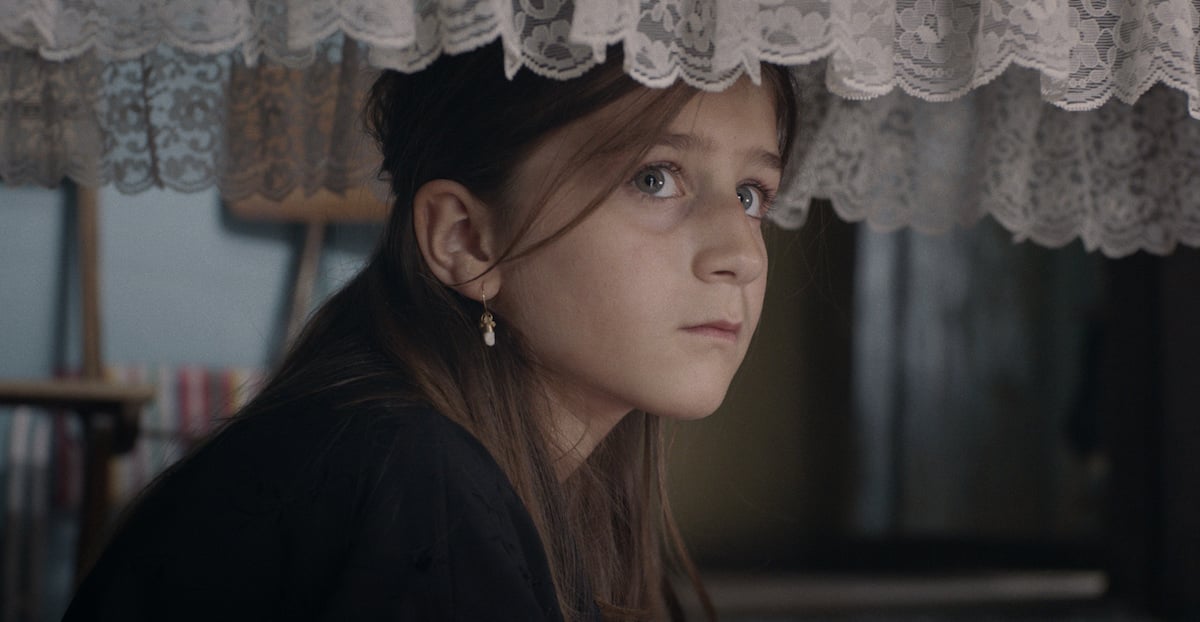 Avo's death changes everything in 'Alma Viva'
Just as Meira grounds her audience into Salomé's leisurely summer days, which include twerking sessions with Avo, fishing trips, and listening in on adult conversations, Avo dies, throwing Salomé's family and the town surrounding them into upheaval.
As Avo's primary caregiver, Salomé's aunt Fatima summons her siblings home. The young girl's mother, Aida (Jaqueline Corado), arrives from France shortly thereafter, so overcome with grief that she faints upon seeing her mother's corpse. From there, chaos ensues. Aida, Fatima, and the rest of the siblings begin to fight over Avo's meager inheritance and a wealthy brother who refuses to show his face for the funeral. The arguments and tensions delay Avo's burial, which causes the village residents to also turn against the family. Avo's body — and therefore her spirit remains amongst the living, bringing forth whispers of a curse and rumors of Avo's salacious reputation.
Salomé bearing witness to the chaos and determined to connect with Avo once again shuns the guidance of the adults surrounding her and begins to take matters into her own hands. Meira leaves much of what happens next up to the audience's interpretation. Salomé, either through her own resolve or otherwise, begins to embody Avo or host her spirit, wreaking havoc on all of those she has perceived had wronged her grandmother. Often, children aren't depicted with such intelligibility in film; however, though Salomé may not completely understand her grief, she does understand she has the power to do something about it.
Cristele Alves Meira cast her daughter in the role of Salomé
Lushly filmed and beautifully written, Meira made the brilliant choice of casting Michel, her own daughter, in the role of Salomé. The young actress' debut is positively splendid. She is engaging, witty, tenacious, and compelling, conveying her emotions with nothing more than a grief-stricken cry or a hardened shove.
Though there are certain magical elements in the film, Meira keeps her narrative firmly grounded in Salomé's reality and the family's traditions. The young girl is allowed to flourish even when her confusion, anger, and grief push her forward in the days following Avo's death. A profoundly feminist and richly done film, Alma Viva examines the fallout following the death of a family's matriarch and how one embolden little girl presses against a patriarchal society and decides to deal with it. As Salomé's uncle says toward the end of the film, "Sooner or later, all independent women are labeled witches."
Alma Viva was screened at the Cannes Film Festival on May 19, 2022, as a part of Unifrance's Inaugural Critics Lab.
Read the original article from
The Cheat Sheet
A Bright-Eyed Young Girl Gives 'Alma Viva' Its Magic
Source:
News Pinoy Buzz