Better Call Saul fans are still recovering from the midseason finale which aired last night, May 23. Both Better Call Saul and its parent season Breaking Bad have received praise and acclaim from fans and critics alike, but something about this episode hit differently. The episode builds slowly and eerily, culminating in a devastating ending that will no doubt keep fans up at night.
[Warning: Major spoilers ahead for Better Call Saul Season 6 Episode 7, "Plan and Execution."]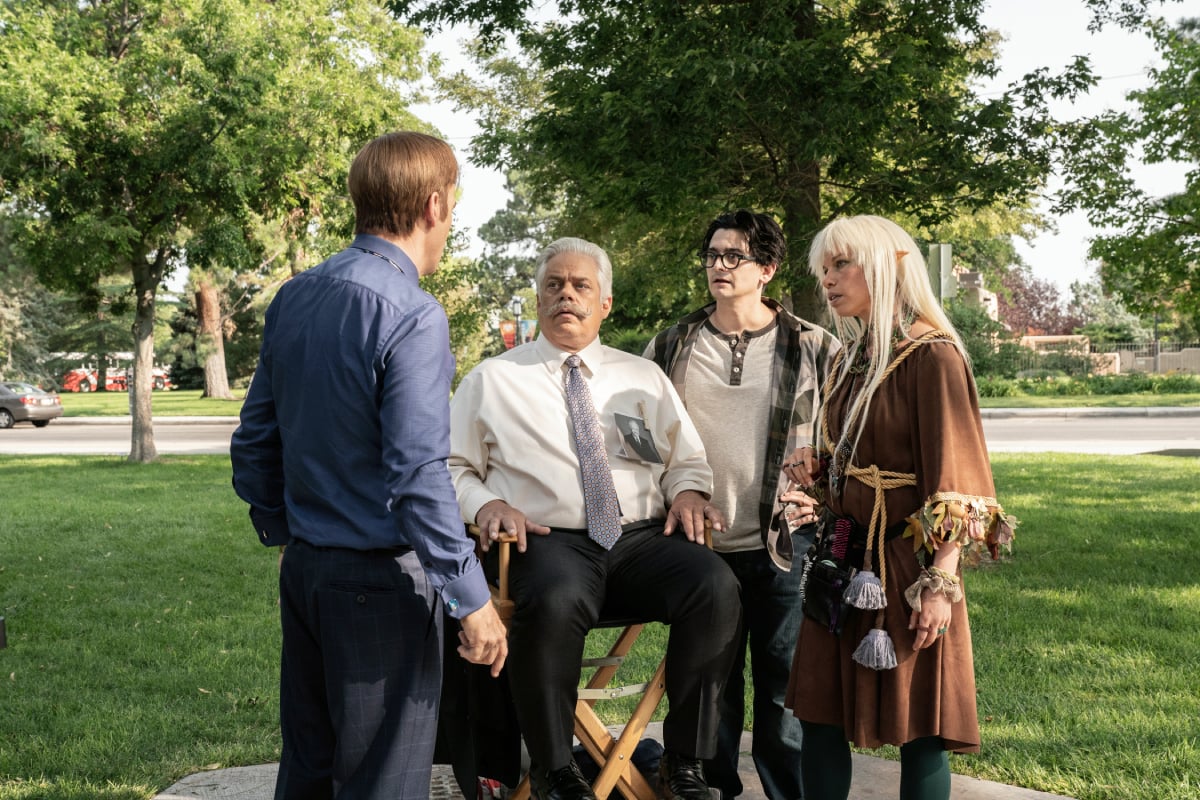 IMDb ratings explained
On IMDb, films and TV show episodes are ranked on a scale from 1 to 10. It's important to note that votes are submitted by IMDb users, not film or TV critics. According to Wired, "These votes are then re-jigged so that certain demographics (newly-registered users, for example) don't disproportionately influence the overall ranking of the film [or TV show]." The outlet added that the ranking is "not quite an overall average of all its user scores, but it's probably quite close."
It's also worth mentioning that IMDb ratings are subject to change. According to the website's FAQ page, "The IMDb weighted average does not change upon receipt of each new vote, but instead is updated numerous times per day." With that in mind, it's possible that the score of certain episodes could go up or down over time.
The 'Better Call Saul' midseason finale earned the highest IMDb rating of the series so far
The midseason finale of Better Call Saul Season 6 earned a score of 9.9 on IMDb. That score is currently higher than any other Better Call Saul episode and it's not hard to see why. Some Better Call Saul fans had a feeling that Howard Hamlin wouldn't make it out of the midseason finale alive. However, that didn't make the episode's final moments any less devastating or shocking.
Episode 7 slowly and ominously builds up to its final moments. Lalo calls Casa Tranquilla to speak to his uncle but realizes that the phones are tapped. He cleverly sets up a false trail that will lead Mike to pull security away from Jimmy and Kim. Then Lalo sneaks into their home. Howard unfortunately had just arrived to give Jimmy and Kim a piece of his mind, a decision that ultimately cost him his life.
Fans react to the midseason finale
Every moment of the episode was well thought out, from Kim and Jimmy's scheme to the flickering candle indicating Lalo's presence in the house. Fans on Reddit posted their shocked reactions and praise for the phenomenal episode. "That's up there as one of the most heartbreaking deaths in the Breaking Bad universe," one Reddit user wrote of Howard.
"That last scene must be one of the best ones in the whole BB universe. The slight relief when we realize it's Howard and not Lalo. The long-delayed confrontation between Kim, Jimmy, and Howard. The twisted dark turn announced by the flickering candle followed by the appearance of Lalo. The desperation on Kim's voice trying to spare Howard. The regret In Jimmy's cry. Brilliant," another said.
A different fan commented on the slow build-up to Lalo's frightening appearance. "I love all the horror elements with Lalo. The Psycho showerhead shot, lurking in the sewer, the way he appeared behind Howard, etc." Although the IMDb rating may change slightly over time, "Plan and Execution" likely will go down as one of the greatest episodes in the Breaking Bad universe.
Better Call Saul Season 6 returns with new episodes on July 11, 2022.
RELATED: 'Better Call Saul' Season 6: How Many Episodes Are in the Final Season?
Read the original article from
The Cheat Sheet
'Better Call Saul' Season 6 Midseason Finale Now Has the Show's Highest IMDb Rating
Source:
News Pinoy Buzz