Eminem has cemented his status as a hip-hop legend, with over 200 million records sold worldwide and several hit songs to his name. His personal life, however, has largely remained out of the spotlight. That includes his relationships with his children.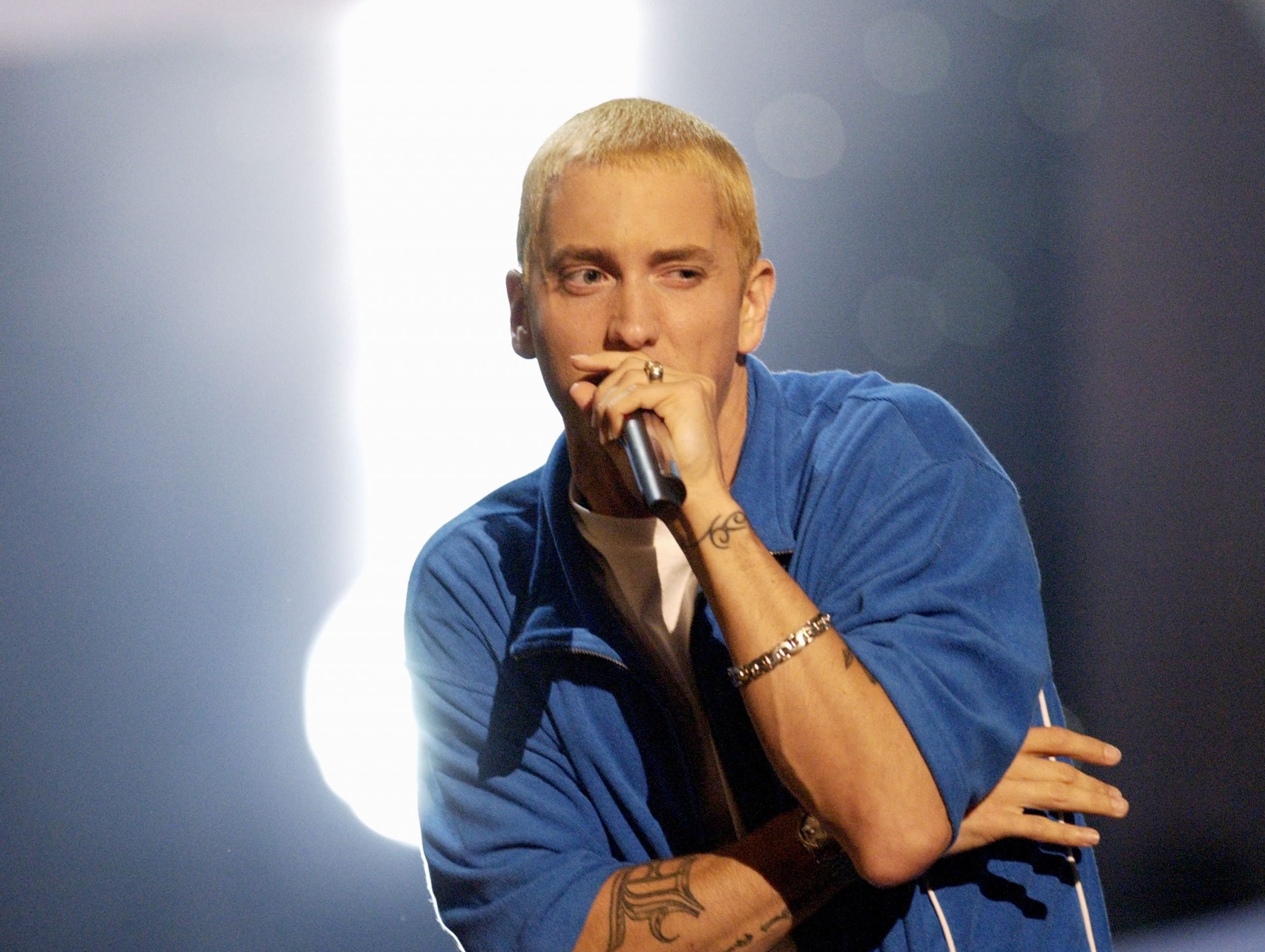 Eminem has 3 kids
Eminem had his first child, a daughter named Hailie, in 1995. At the time, he was with his longtime girlfriend, Kim Scott. He went on to adopt another child, Alaina, who is the daughter of Scott's sister Dawn.
"I was always there for Hailie, and my niece has been a part of my life ever since she was born," he told Rolling Stone about them in 2004. "Me and Kim pretty much had her; she'd live with us wherever we was at." Alaina's mother faced substance addiction and died in 2016.
Hailie is a popular figure on social media, with several million followers on Instagram and TikTok. Alaina similarly has a following on social media with a platform dedicated to empowering others.
Eminem went on to adopt his youngest child, who now goes by Stevie Laine, in 2005 after he patched things up with his ex-wife, Kim Scott. Stevie is the child of Scott and Eric Hartter, whom she was with between her two marriages to Eminem.
RELATED: Eminem Refused to Perform at the Super Bowl Halftime Show Without 50 Cent
Stevie Laine Mathers is a private person
Unlike their sisters, Stevie maintains a low public profile. In August 2021, the 19-year-old came out as nonbinary in a TikTok video, and uses the pronouns they/she/he as well as the name Stevie.
"Forever growing and changing," they captioned their coming-out video. They revealed that Stevie was the first name they felt comfortable with with deciding what to change their name to.
RELATED: Eminem Met His Ex-Wife Kim Scott While Rapping a Song By 1 of His Favorite MCs
Eminem's relationship with his kids children
Eminem has shouted out his children in his music before. in his song "Going Through Changes," he rapped honestly: "Hailie, this one is for you, [Stevie] and Alaina too / I still love your mother, that'll never change." He's also spoken about them in songs such as "Mockingbird," "Cleanin' Out My Closet," "Hailie's Song," "Doe Rae Me (Hailie's Revenge)," and "When I'm Gone."
Stevie's eldest sister Hailie has gotten media attention since they were young, with references to both her and Scott in his music videos as they were played by actors. As a result of Hailie's raised public profile, it was harder for Eminem's other children to escape the spotlight.
Eminem expressed the importance of being a present father in his 2004 interview with Rolling Stone. "I just want [Hailie] and my immediate family — my daughter, my niece, and my little brother — to have things I didn't have: love and material things. But I can't just buy them things. I have to be there," he said honestly. "That's a cop-out if I just popped up once in a while, didn't have custody of my daughter and my niece."
RELATED: Eminem Was Questioned By the Secret Service For Violent Lyrics About a Presidential Family Member
Read the original article from
The Cheat Sheet
Eminem's Youngest Child Leads a Private Life Compared to Their Siblings
Source:
News Pinoy Buzz