Doctor Strange in the Multiverse of Madness is Sam Raimi's first movie in nearly a decade. And by the sound of early reviews, Marvel Studios gave the filmmaker some creative freedom to put his own stamp on the sequel. Of course, longtime Raimi fans know he burst into Hollywood thanks to his horror films. So with a new installment in his Evil Dead franchise on the way, some moviegoers might wonder whether Raimi will be back to direct Evil Dead Rise.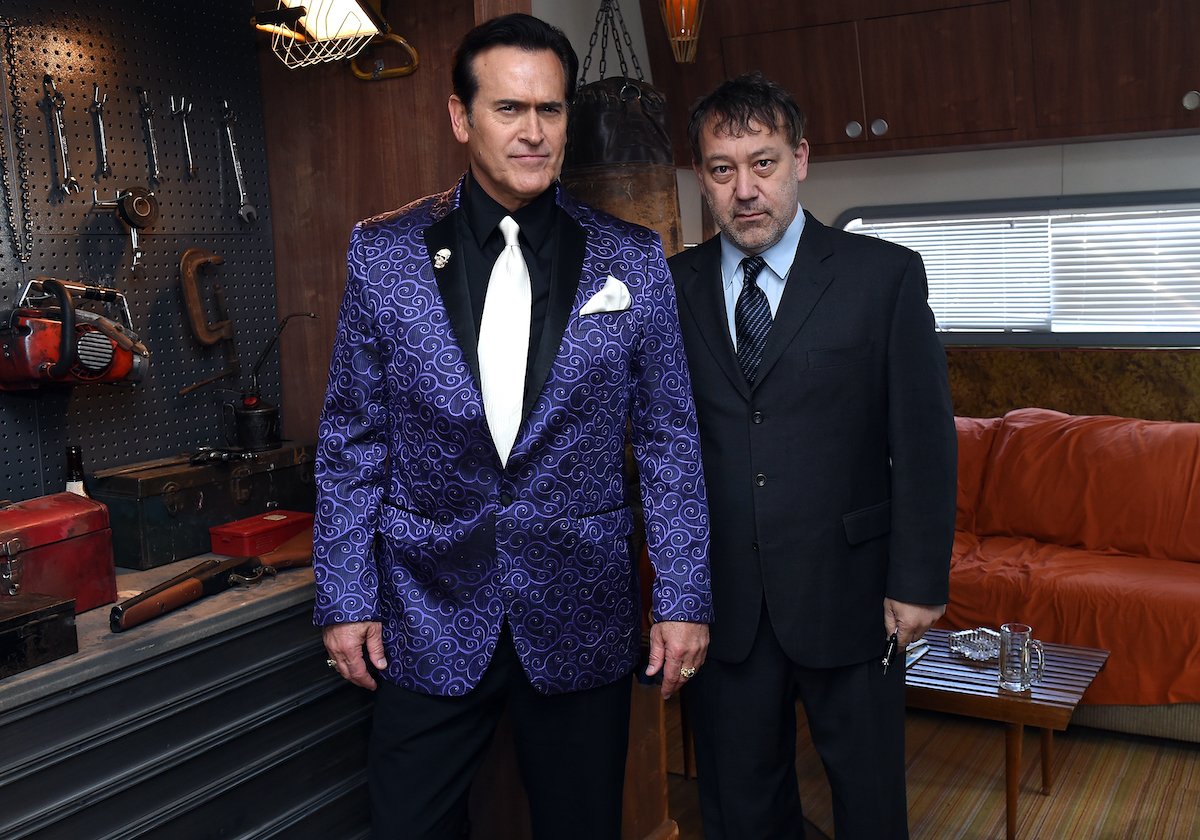 'Evil Dead Rise' is slated to debut on HBO Max in late 2022
The Evil Dead franchise started with Raimi's original 1981 classic, which many consider among the most influential horror movies ever made. 1987's Evil Dead II and 1992's Army of Darkness continued to build on that fan base. Then it sat dormant for decades until director Fede Álvarez revived it with a well-received and financially successful reboot/pseudo-sequel in 2013. Sequel plans dissipated, and Starz series Ash vs. Evil Dead happened instead.
Now Evil Dead Rise seemingly tells a story wholly disconnected to everything that's come before. The movie follows two sisters (Alyssa Sutherland and Lily Sullivan) whose reunion is cut short by an evil book that attracts some less-than-well-intentioned spirits. Slated to arrive on HBO Max, the film still remains mysterious in its potential ties to the previous movies in the franchise. But one thing fans definitely know is who is behind the camera this time around.
RELATED: 'Ash vs. Evil Dead': How It Compares to the Horror Movies
How is Sam Raimi involved in the fifth installment of the horror franchise?
Sadly, Raimi will not be directing Evil Dead Rise. Instead, that honor goes to Lee Cronin, the filmmaker behind the 2019 horror film The Hole in the Ground. The film — which also isn't expected to feature either franchise star Bruce Campbell or the 2013 movie's hero, Jane Levy — is only Cronin's second directorial effort.
However, fans shouldn't take a new director as a bad sign. After all, the 2013 Evil Dead pleased many fans with its darker approach, and like that movie and Ash vs. Evil Dead, Raimi serves as a producer on Evil Dead Rise. The film is slated to arrive on HBO Max sometime in 2022, though no release date has been officially announced just yet.
Could Sam Raimi stick around and work with Marvel on 'Spider-Man 4'?
Raimi's return to Evil Dead doesn't appear to be nigh. But the director's return to Marvel could bode well for fans. After all, Doctor Strange in the Multiverse of Madness is his first superhero movie since Spider-Man 3 15 years ago. So perhaps now that the multiverse is fully in play, Raimi could reunite with Tobey Maguire in a fourth film.
Such a project was planned even after the mixed reception to Spider-Man 3. And Raimi himself admits it's now possible he could entertain the possibility of another Spider-Man movie. Right now, Tom Holland remains in the role, and fans are calling on Andrew Garfield to return for The Amazing Spider-Man 3. Only time will tell which happens.
RELATED: 'Evil Dead' Star Bruce Campbell Reveals He Wanted to Quit 'Ash vs. Evil Dead' in Episode 2
Read the original article from
The Cheat Sheet
'Evil Dead Rise': Is Sam Raimi Returning to Direct the HBO Max Movie?
Source:
News Pinoy Buzz