Rapper Jack Harlow emerged on the hip-hop scene in the 2020s, but the Louisville, Kentucky-bred MC was hard at work trying to launch his career for nearly a decade before then. To make money while he was selling his own mixtapes, Harlow got a job in food service at Chick-fil-A.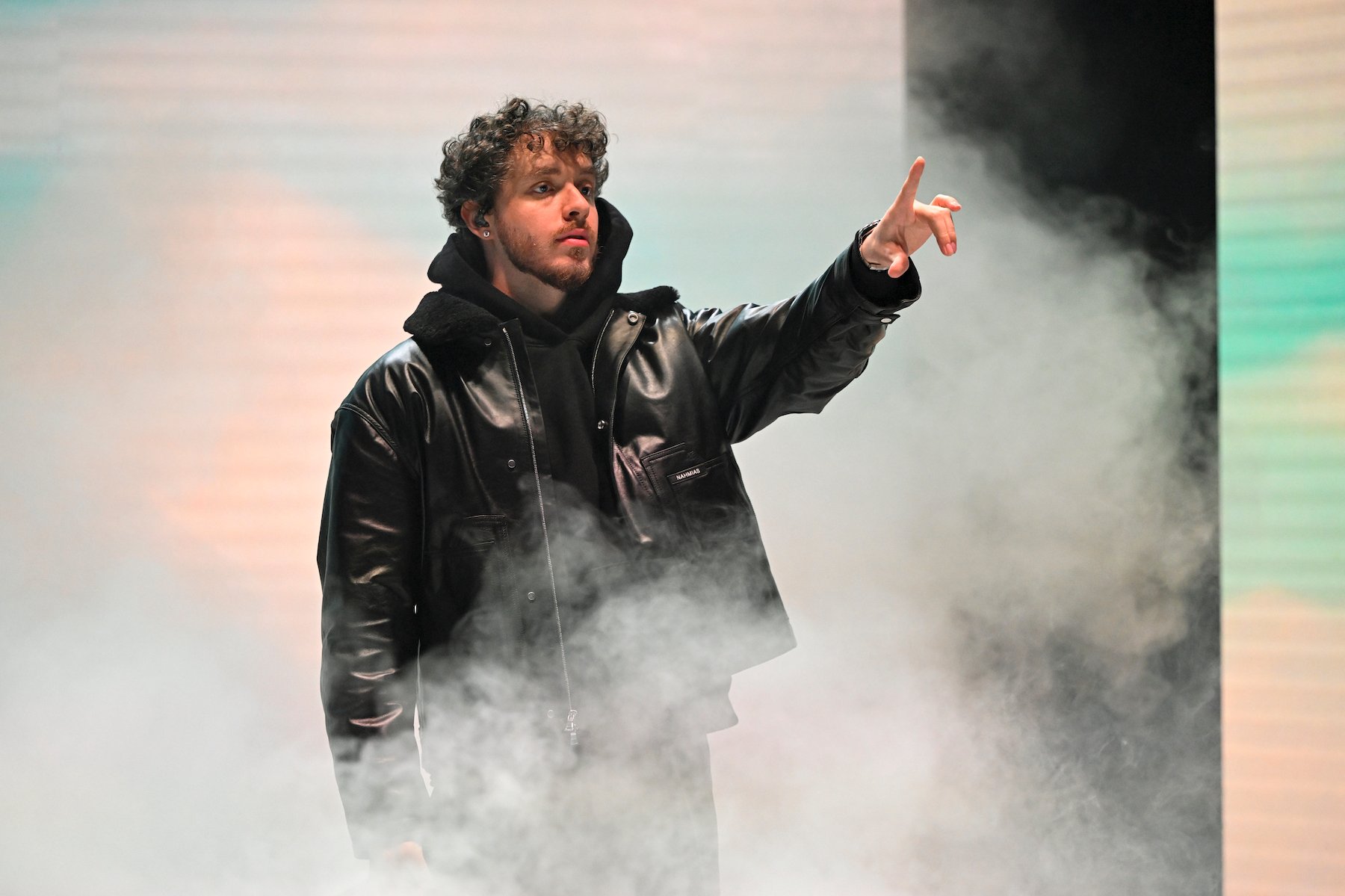 Jack Harlow grew up in Louisville, Kentucky
Jack Harlow first started rapping in middle school, and has had an appreciation for hip-hop since before he was born: in a 2017 interview with Louisville magazine, he revealed that his mom would play Eminem for him while he was still in the womb.
He admitted that he was called a nerd because of the way that he understood words, which ended up helping become an expert rhymesmith down the line. "I grasped the power of speech and words super early, and that's what got me into music," he said. "Writing rap is just expressing myself through language."
In an interview with Forbes, he said he felt pulled toward making rap music because of its ability to connect with people. "The writing, the storytelling, the rhythm of it — I was so attracted to it," he said. "It made you move, made you dance, feel confident; it made you feel like the man."
He told The Breakfast Club in 2022 that his mom ended up being a foundational part of his career. "She introduced me to rap," he said. "She was a really big rap fan growing up. She was at Public Enemy concerts and all that s*** in the '90s… She loves hip-hop, so I owe her my introduction. So she loves that I do this."
Jack Harlow worked at Chick-fil-A before becoming famous
As he continued to record music as an underground rapper in the late 2010s, he moved to Atlanta with some of his friends in the hope of launching his career. He recounted to The Breakfast Club how he came to meet record executive DJ Drama, who eventually signed the artist.
"I moved to Atlanta, six hours away from Louisville, so I was making drives to go down there to do open mics; anything I could do to get on. And I just had heard through the grapevine, 'Yo, Drama wants to meet you,'" he recalled. "At the time, I'm working at Chick-fil-A at Georgia State. Me and my best friends had moved down, like I'm trying to meet anyone I could meet."
When the hosts wondered how Harlow fared speaking with customers, he ensured them that he worked in the back preparing food and not at the register.
"They didn't put me up front," he clarified. "I wasn't 'My pleasure'ing! I was literally buttering buns."
"If you're doing it all day, you just want to get fast," he laughed.
Other artists have worked in fast food before
Harlow is just one of many celebrities who worked in fast food before going on to achieve greatness. President Barack Obama, for example, scooped ice cream at Baskin-Robbins. Artists from Shania Twain and P!nk to Pharrell Williams and Lin-Manuel Miranda all worked at McDonald's. And Madonna served coffee at Dunkin Donuts.
Williams reflected on his experience working at multiple McDonald's locations in a 2021 interview with supermodel Naomi Campbell on her web series No Filter with Naomi. "I wasn't the best employee. I got fired every time from my McDonald's jobs," he said bluntly. "I wasn't very driven work-wise in my teen years."
RELATED: Jack Harlow Avoids Rapping About Being White For a Specific Reason
Read the original article from
The Cheat Sheet
Jack Harlow Worked at Chick-fil-A Before Becoming a Famous Rapper
Source:
News Pinoy Buzz