Ozark brought a load of new characters to the cast for its fourth and final season. Rapper Killer Mike was earlier announced as joining the show without any additional details. But after the release of Ozark Season 4 Part 2, we finally understand Killer Mike's role in Ozark.
[Warning: This article contains a light spoiler from Ozark Season 4 Part 2.]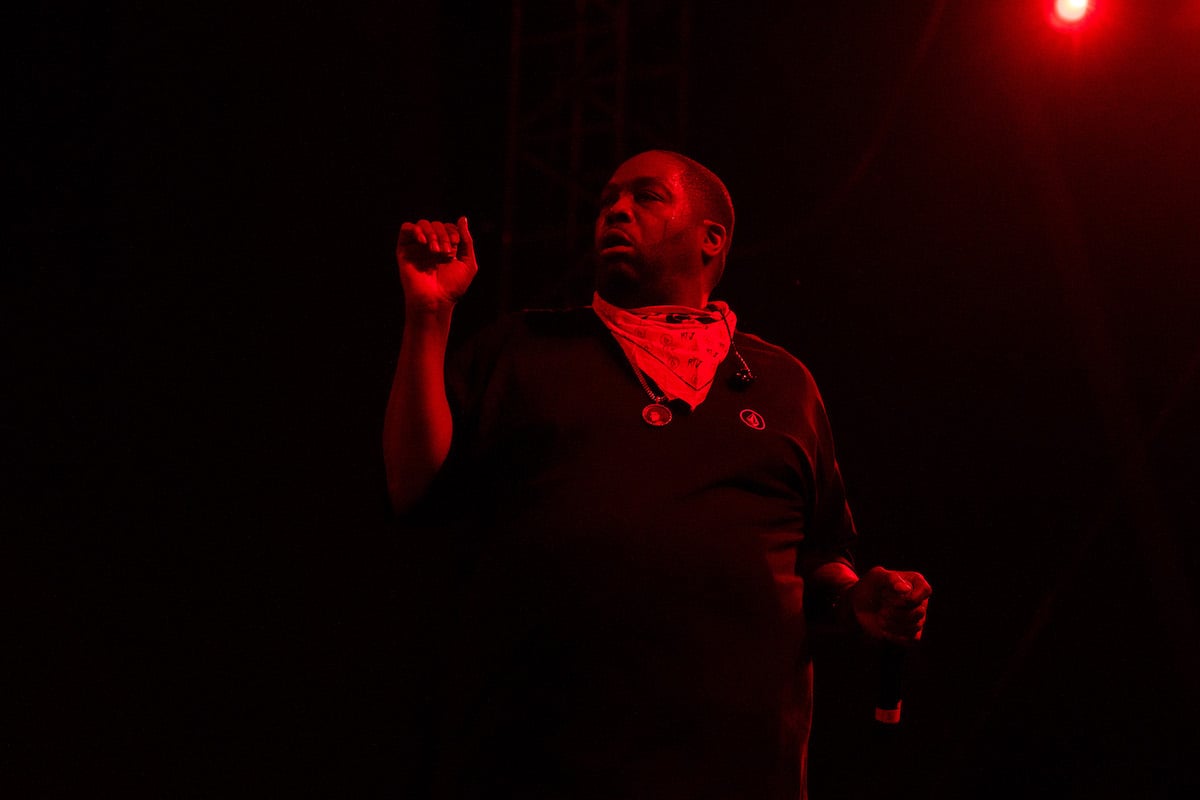 Who Killer Mike plays in 'Ozark'
Killer Mike's involvement in Ozark was first announced in June of 2021. Billboard reported at the time that the rapper would come into contact with Ruth Langmore "at her lowest point." It did not provide any other details.
But as it turns out, that low point was when she was plotting to kill Javi Elizonndro for murdering her cousin, Wyatt Langmore. Javi was only going to kill Darlene Snell for going against the cartel by selling drugs on their property. But he couldn't leave behind any witnesses either.
When Ruth found out what Javi did, she followed him up to Chicago on a tip from Charlotte and Jonah Byrde. It's there where she had a chance run-in with Killer Mike, at a diner.
An avid hip-hop fan, Ruth was stunned to meet him. He was equally surprised by the music playing out of her headphones, leading to a quick chat about their shared love for the genre. No spoilers about what happened after they went their separate ways, but we'll say that their interaction is one of only a few happier moments this season.
RELATED: 'Ozark': Does Ruth's Goat Cookie Jar Hold a Deeper Meaning?
Still, a 'satisfying' ending is ahead
Ultimately, though, a good ending has been promised.
"I just think it ends in such a — pardon the term — elegant way, consistent with the measured approach [his character, Marty] took to all of these extraordinary circumstances," star Jason Bateman told Entertainment Weekly in a joint interview with Julia Garner (Ruth Langmore), Laura Linney (Wendy Byrde), and showrunner Chris Mundy.
"In other words," he went on, "I think it would have been easy to really push the TNT lever down and have some big, huge, forced crescendo at the end. It's only a spoiler to say that it's not that. It's much more consistent with our show, where the ending has a very satisfying resolution, but it doesn't smack you in the face."
At this point, the Byrdes are closer than ever to leaving the Ozarks and resuming their old lives. However, there are still some issues to settle, from the matter of what to do with Javi to the fallout with Ruth. There's also the question of whether they should even stay married after everything they've been through together.
"The back half of the season is really about active choices," Mundy told Deadline. "Do Marty and Wendy really want to stay together, do the kids really want to be a part of this family… so it really all sort of circles in on itself in terms of family, and what they're willing to do to try to stay together, and whether or not that's a good choice."
How the cast feels about 'Ozark' ending
After more than five years of working on the show, Bateman told EW that he and the rest of the Ozark cast will be "sad" to say goodbye to it. But he also felt it was important to not overstay their welcome.
"We'll be sad not to do any more. But how many times have you stayed at a party too long because you just loved it so much, and then, it's like, 'Oh, you know what? I ruined a bad thing," he shared. "I think that's the fear anybody always has. So while we didn't pull the plug ourselves, I'm glad that we got out still enjoying it. And hopefully, the audience will feel the same."
Fans can find Ozark Season 4 Part 2 streaming now on Netflix.
RELATED: 'Ozark' Season 4 Part 2: Major Predictions for How the Show Will End
Read the original article from
The Cheat Sheet
'Ozark': Killer Mike's Role in the Show Revealed
Source:
News Pinoy Buzz