TL; DR:
Queen Elizabeth II didn't attend the State Opening of Parliament for only the third time in her reign.
Her son, Prince Charles, stood in, reading her speech.
Prince Charles reportedly surprised attendees when he appeared to sit on a ceremonial throne.
The future king also filled in for Queen Elizabeth II at a garden party.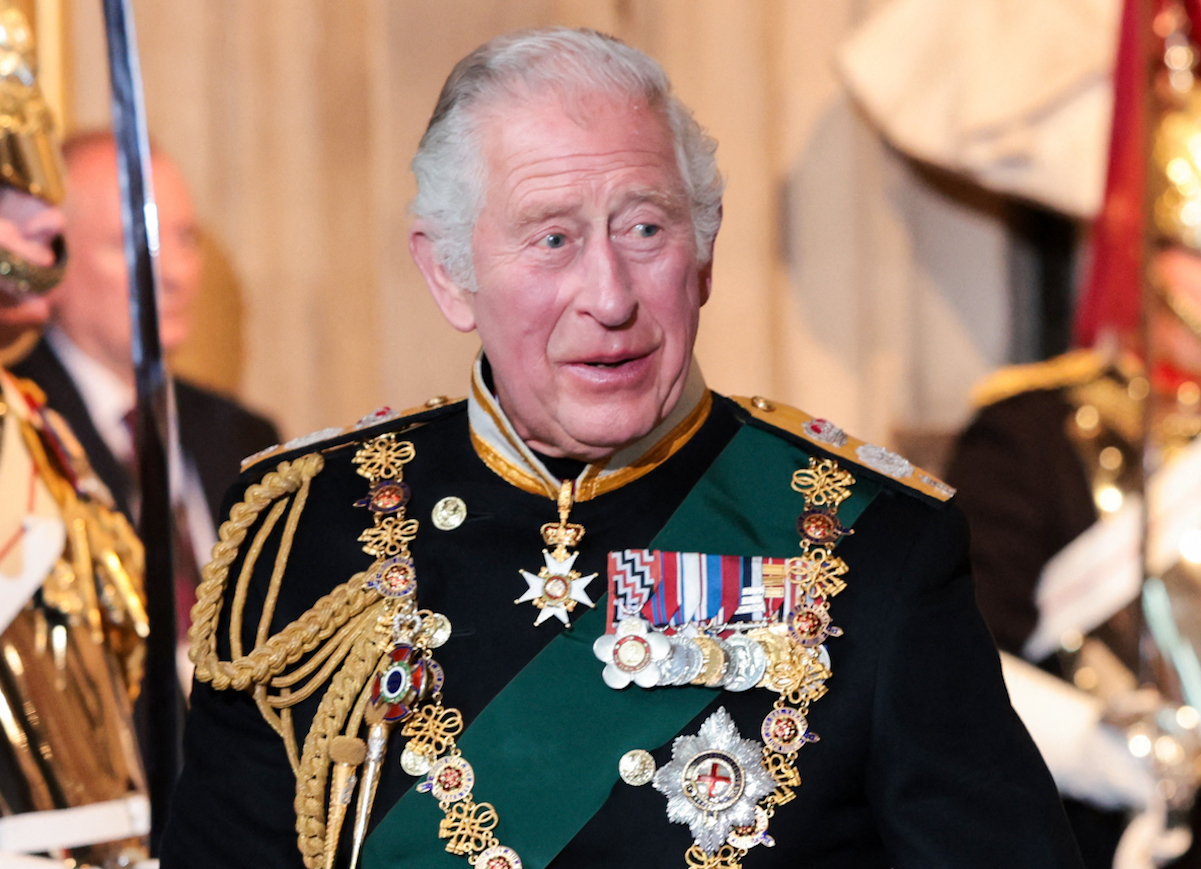 Prince Charles opened Parliament, a job typically reserved for Queen Elizabeth II, in May 2022. The 73-year-old, second in the royal family's line of succession, stood in for his mother due to ongoing mobility issues. In addition to giving a speech, Charles reportedly surprised those in attendance when he appeared to sit on Queen Elizabeth's throne.
Queen Elizabeth II 'reluctantly' decided not to attend the opening of Parliament
Queen Elizabeth announced she'd be skipping the State Opening of Parliament on May 9, 2022, a day before the event. As royal reporter and author Omid Scobie tweeted, Buckingham Palace released a brief statement.
"The Queen continues to experience episodic mobility problems, and in consultation with doctors has reluctantly decided that she will not attend the State Opening of Parliament tomorrow," the palace said in the statement. "At Her Majesty's request, and with the agreement of the relevant authorities, The Prince of Wales will read The Queen's speech on Her Majesty's behalf, with The Duke of Cambridge also in attendance."
Not being there to open Parliament is highly unusual for Queen Elizabeth. Per CNN, she's only missed it twice. First in 1959 when she was pregnant with Charles and another in 1963 when she was pregnant with Prince Andrew.
There was reportedly 'audible surprise' when Prince Charles sat on what appeared to be the Sovereign's Throne during the opening of Parliament
Opening Parliament involves a lot of pomp and circumstance. There are ceremonial robes, crowns, regalia, and thrones. Typically, Queen Elizabeth, donning the Robe of State, leads a procession before sitting on the throne and giving a speech about the government's agenda.
As CNN noted, with Charles opening Parliament there was some confusion about how things would play out. Would Charles sit beside a ceremonial throne or stand in front of it? The question was answered when he arrived and sat on the throne. The outlet noted that "audible surprise" could be heard from attendees.
While some might've been surprised by Charles' seat choice, The Washington Post pointed out it wasn't the same gilded throne Queen Elizabeth usually sits on called the Sovereign's Throne. Charles reportedly sat on a similar-looking throne, known as the Consort's Throne, that's slightly shorter than the Sovereign's Throne.
Prince Charles also stood in for Queen Elizabeth II at a garden party
Garden party season is back but not with Queen Elizabeth hosting in one of her brightly-colored outfits. Charles, and other royals, are representing her at a number of garden parties in May and June 2022. Which is how Charles and Camilla Parker Bowles came to host a garden party at Buckingham Palace on May 11, 2022.
Typically, garden parties require Queen Elizabeth to be on her feet for a long period of time greeting guests. However, given her "episodic mobility problems," she's skipping them.
RELATED: Royal Author 'Not 100% Sure' Prince Charles Will Become King
Read the original article from
The Cheat Sheet
Prince Charles Made a Surprising Seat Choice Opening Parliament
Source:
News Pinoy Buzz