Actor chemistry is an important component of on-screen romances. Fortunately, there seemed to be no shortage of chemistry between Shailene Woodley and Theo James. The pair portrayed lovers Beatrice "Tris" Prior and Tobias "Four" Eaton in the Divergent movies. The duo seemed to have an easy rapport off-screen as well. Throughout the years that they filmed the three movies, they appeared to develop a genuine friendship. In fact, they were so comfortable with each other, that they sparked dating rumors in the media.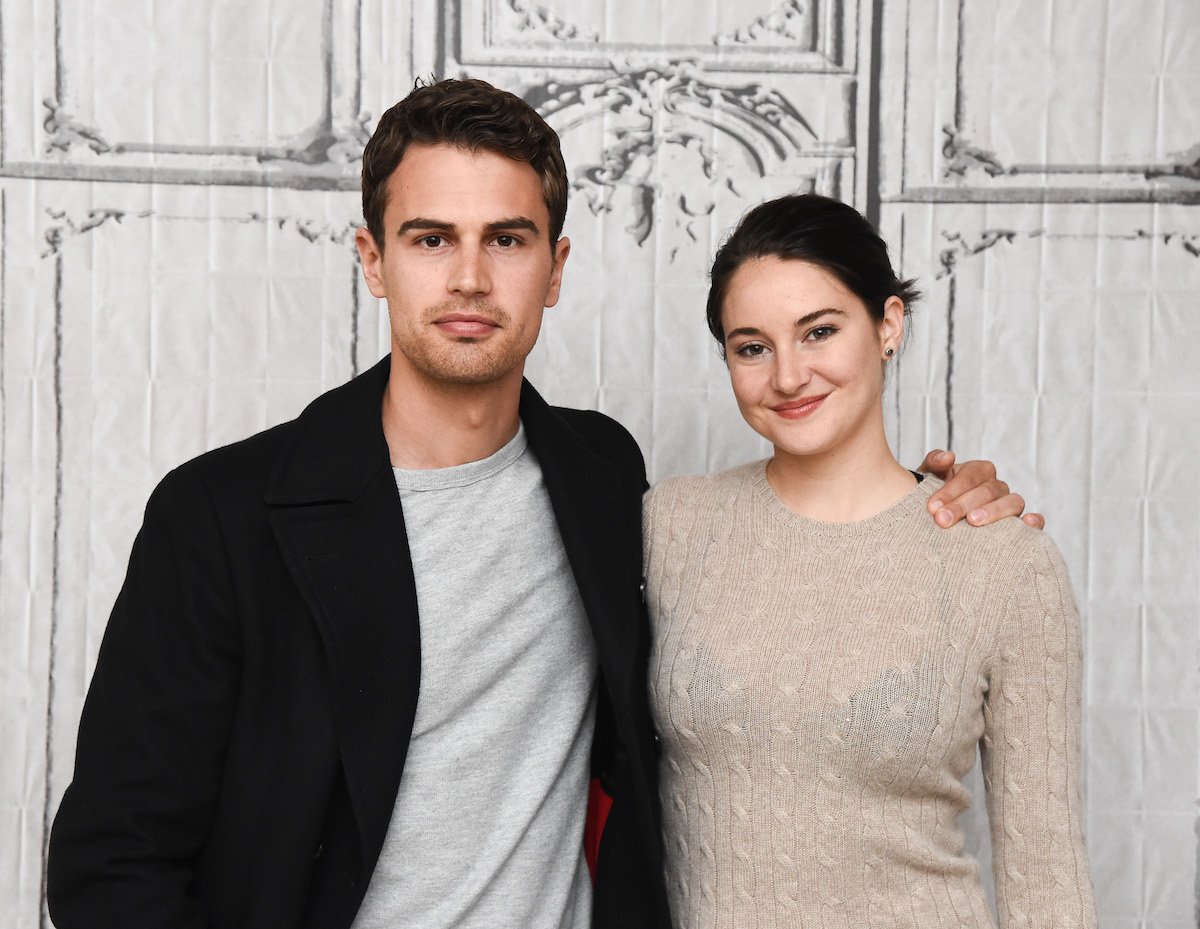 Theo James called kissing Shailene Woodley the toughest stunt in 'Divergent'
Even though James and Woodley had chemistry right off the bat, they still found some of the intimate scenes to be a challenge. When James was asked about the most difficult scene to film in Divergent, he named the kissing scene the most challenging. The Sanditon alum explained that both he and Woodley took their work in the film very seriously. They felt pressure to make sure they got the kissing scene right because they felt it was vital to the overarching narrative of the film.
RELATED: Theo James Distanced Himself From Shailene Woodley in 'Divergent'
"Genuinely the kissing scene Shai and I, in a real way, wanted that to be as good as possible," James explained to Games Radar about the toughest scene in Divergent. "Because it's the only time they get together and the only really kissy smooshy scene. And we wanted it to be good and to fulfill the things that it needs to fulfill and be real and not ebb on the side of lots of cheese."
'The Amazing Spider-Man 2' star reveals if James is actually a good kisser
Woodley and James may have found the Divergent kissing scene difficult, but the kiss itself didn't appear to be a hardship for Woodley. In fact, the Big Little Lies alum had only the most positive things to say about James' kissing abilities. In an interview with PEOPLE, Woodley gushed about her fellow co-star. "He's an incredibly masculine man with a beautiful soulful heart – and he was a great kisser," she explained.
RELATED: Theo James Joked That He and Shailene Woodley Were '69-ing' in 'Divergent'
Woodley and James shot the 'Divergent' kissing scene twice
It's probably a good thing that Woodley found James to be a skilled kisser because the pair actually shot the Divergent kissing scene twice. In the aforementioned interview with Games Radar, James explained why he and Woodley wanted a do-over.
"We actually shot that a second time because the first time it didn't feel quite right, we really wanted to honor it in a way that it is earned," James explained. "Hopefully, it is earned because there is not a lot of batting eyelids and kind of fawning towards each other in the whole film. It's quite a functional, tough, intricate, complex relationship so when they eventually kiss I hope it's earned."
Clearly, Woodley and James put a lot of thought into the Divergent films. It's too bad for fans that the series ended prematurely.
RELATED: Theo James Pulled Down Shailene Woodley's Pants: 'I Probably Shouldn't Have'
Read the original article from
The Cheat Sheet
Shailene Woodley Reveals if Theo James Is a Good Kisser
Source:
News Pinoy Buzz