Tart and creamy, key lime pie is the ultimate citrus dessert. With each bite, you're practically whisked into the sunshine and sea air of the Florida Keys.
Here, Food Network star Bobby Flay takes this dish a step further, adding his own flair to the classic sweet treat. So grab a plate, two forks, and someone special to share this unforgettable pie with.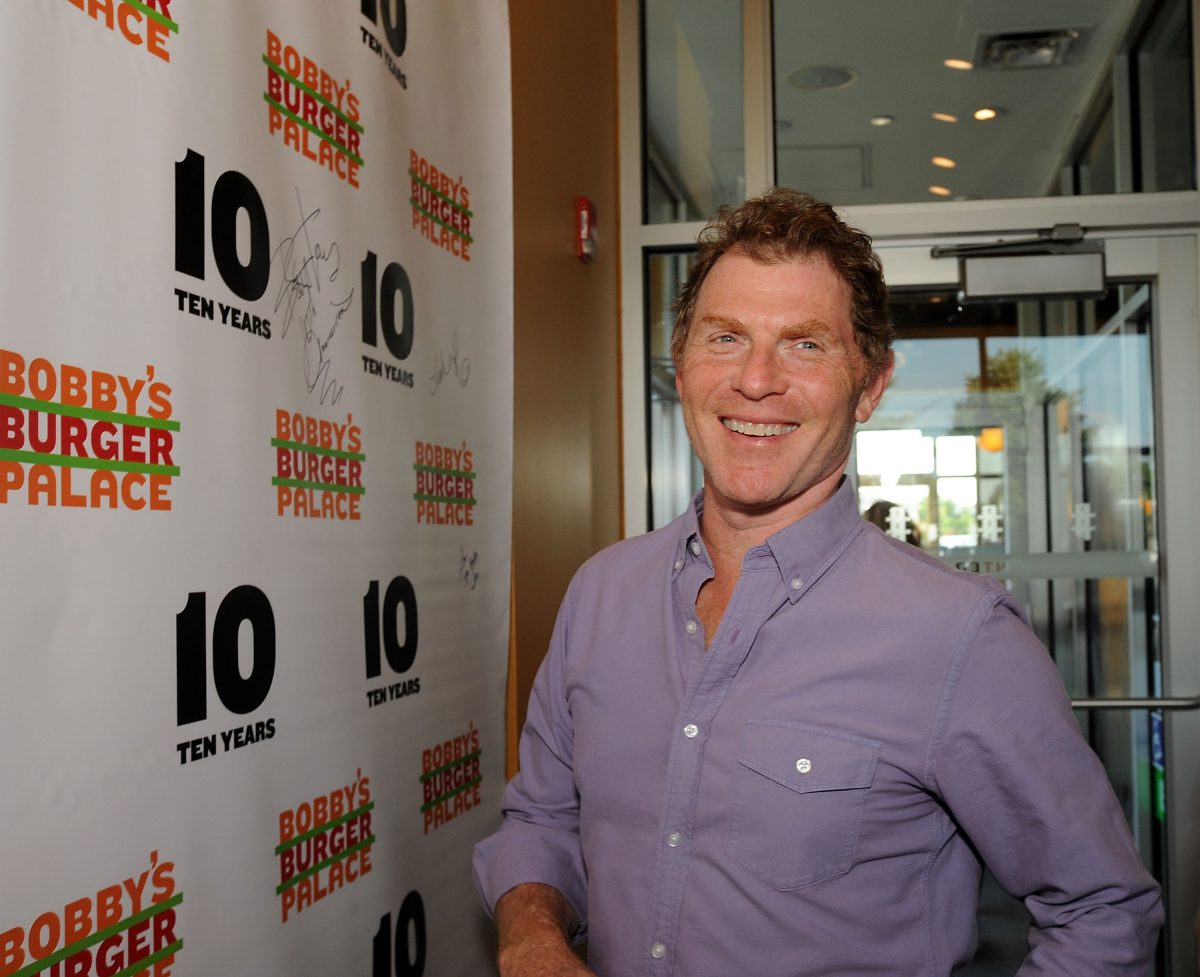 Flay's Key Lime Pie includes a tropical ingredient
The Beat Bobby Flay star's dessert calls for egg yolks, grated Key lime zest, sweetened condensed milk, fresh Key lime juice, pure vanilla extract, crushed graham crackers, light brown sugar, melted unsalted butter and, for a burst of the tropic, sweetened coconut.
Flay confesses in his cookbook by the same name as his hit Food Network show that he's had more misses than hits when it comes to desserts.
"My classic weaknesses are well documented: sweet dishes, desserts, …" he admits, adding that once in a while on his culinary competition he's been known to "eke out a surprising victory here and there with desserts…"
And as he told People of this pie, "It's tangy, sweet and refreshing … [B]e sure you cool the pie exactly as directed in the recipe—first let it cool to room temperature before transferring to the refrigerator to chill—and it will set perfectly."
The chef's spin on the classic dessert is absolutely decadent
Clearly, as evidenced by the five-star reviews on Food Network's site, Flay has scored a winner with this pie.
He starts with the filling in the recipe, as it'll need to thicken while the rest of the dessert is prepared. The yolks, zest, condensed milk, lime juice, and vanilla are combined in a bowl "until smooth and thickened, about two minutes." He then covers it and sets it aside at room temp for about 20 minutes. (Flay recommends "Nellie & Joe's Key lime juice for this recipe, which is delicious and beats having to juice a bunch of small Key limes.")
Flay's crust comes together with the graham crackers, coconut, and sugar first ground up in a food processor, along with butter, "until the mixture just comes together." The chef recommends in his book scraping "down the bottom and sides" of the processor bowl and then pulsing the mixture "a few more times" to ensure it's all combined.
Remove the graham cracker mixture and push it onto a 9-inch pie plate or tart pan. Tip from the chef: use the bottom of a measuring cup to do the work for you, and "make sure it is tight and compact." Bake it in a 325-degree oven until it's set, about 10 minutes.
The thickened filling is poured into the still-warm crust and it's placed back in the oven for about 15 minutes. Allow it to cool for about an hour, cover it with plastic wrap and refrigerate it "until chilled and set" for about three hours.
Top off this masterpiece with Flay's coconut whipped cream made by whipping up heavy cream, cream of coconut, and vanilla in a stand mixer. Toasted coconut is folded in "just before serving."
You can find reviews and the complete recipe on Food Network's site, and in the chef's cookbook, Beat Bobby Flay: Conquer the Kitchen with 100+ Battle-Tested Recipes.
Home cooks praised Flay's luscious pie
Smooth and rich with just-enough coconut flavor, Flay's pie is packed with irresistible Key lime zing, as Food Network reviewers noted.
As one home cook said, "This recipe is fantastic, it's fun and easy. Every time I make the pie it's a huge hit now when I make it I have to make two or even three pies. It has a great taste it's light and it's just a nice way to enjoy summer. I've used many different recipes but this is my favorite."
RELATED: Bobby Flay's Pizza Dough Has Over 1,000 5-Star Reviews — 1 Home Cook Called It 'Life-Changing'
Read the original article from
The Cheat Sheet
Bobby Flay Says His Key Lime-Coconut Pie Is 'Tangy, Sweet, and Refreshing'
Source:
News Pinoy Buzz