Fans see the multiple layers of Eve's K-drama storyline and its characters. Eve Episode 3 revealed to fans that not everyone is so innocent. With Eve Episode 4, fans are worried for Ra-el as a startling discovery has her seeing Yoon-kyum in a different light that might change her plot for retribution. Will Ra-el start to fall in love for real?
[WARNING: This article contains spoilers for Eve Episode 3]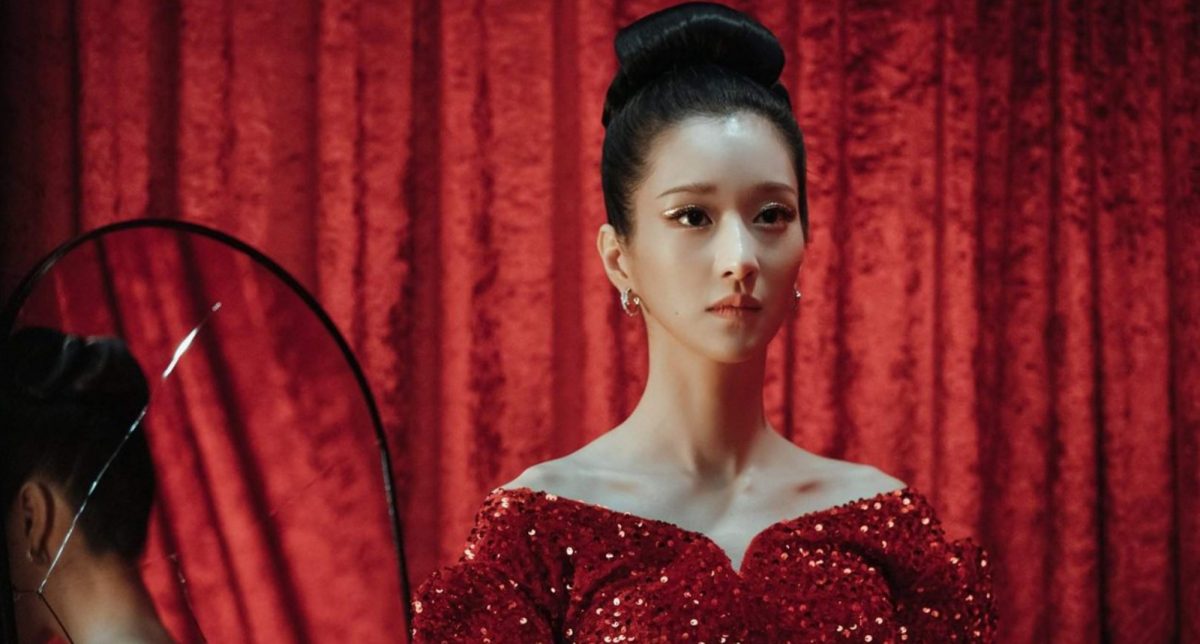 Ra-el learns the dark truth about Yoon-kyum and his mother in 'Eve' Episode 3
The plan of seduction has taken its effect on Yoon-kyum, and he can not seem to stay away from Ra-el. In Eve Episode 4, fans see Ra-el look meticulously for evidence or files of what happened to Jediks and LY Group 13 years ago. But along the way, it seems that Yoon-kyum is showing a side of himself that shocks Ra-el.
The episode takes a turn as Eun-pyeong is determined to let Ra-el know he knows who she is. But he allows her to take her time and persuades her that he is always by her side. To gain her favor, he hands her a document that changes everything. With Moon-hee, Ra-el learns Yoon-kyum is an illegitimate chaebol heir. His mother was a housekeeper, and he was born out of wedlock.
The information changes everything as Ra-el's plan focuses entirely on Yoon-kyum's demise, but he is not the heir. By the episode's finale, Ra-el also learns Yoon-kyum kept a newspaper clipping of his mother's car accident that killed her.
In the epilogue, Ra-el calls Maria, an old friend from Spain. She asks who else knew the story of the Piazzolla's bandoneon. Ra-el is shocked to learn Maria told the story to Yoon-kyum years ago, and he and Ra-el had crossed paths as if by fate.
Fans do not want to see Ra-el throw away her plan after learning the truth
RELATED: 'Eve': Breakdown of the K-Drama's Leading Characters Like Lee Ra-el
Knowing Yoon-kyum also has a dark and haunting past might change Ra-el. Much like her, Yoon-kyum lost his mother in what could have been an orchestrated death. She also might start to realize Yoon-kyum is also manipulated. But fans are not pleased with the idea of Ra-el falling in love for real.
"I was kinda hoping La El won't end up with KYK, but now I'm worried she might end up catching feelings for him now that she knows of his past, and it looks like it's set up for them to end up together," said a fan on Reddit. "Really just want La El to get her revenge more than seeing who she ends up with in the end."
Fans are hoping Ra-el stays true to her original plan and for there to be a jaw-dropping twist. "I know this drama is gonna end up being cliché with LaEl and the misunderstood but innocent chairman actually falling in love. But I want a proper twist, a good subversion of expectations. Somebody make a drama like that please," said one fan.
In Eve Episode 4, fans see a shift between the characters as So-ra trusts Ra-el more with family secrets. Ra-el might also come to confide in Eun-pyeong. Above all, Ra-el has to process that she crossed paths with Yoon-kyum years before her revenge.
Will Ra-el start to sympathize with Yoon-kyum after 'Eve' Episode 4?
RELATED: 'Eve': This Korean Actor Plays a Character With a Surprising Relationship With Ra-el
It is unclear where Eve is headed after the fourth episode. Learning Yoon-kyum is an illegitimate son seems to have changed the plan. Moon-hee shows worry and explains the plan focused on him being the heir. Ra-el also remembers So-ra telling her frustrations over a shift in power in the family. Also, her father-in-law's persistence for her and Yoon-kyum to have a son.
Fans hope Ra-el is not swayed by his backstory and realize he is also an accomplice. She spent 13 years plotting revenge.
"because he is either evil or he is really stupid. All the horrors going on all around him, every which way, but he has no clue??? He is so insecure as an illegitimate son that he turns a blind eye to everything?" said one fan. Yoon-kyum also warns Ra-el that if they have a relationship, she will end up like his mother. Yoon-kyum is in no way an innocent pawn.
RELATED: 'Eve' Episode 1: Why Some Fans Have an Issue With the K-Drama's Sex Scene and Age Gap
Read the original article from
The Cheat Sheet
'Eve' Episode 4: Fans Worry Ra-el May Abandon Her Revenge Plan and Fall for Yoon-kyum
Source:
News Pinoy Buzz