The soap opera community is rallying around General Hospital stars Jack and Kristina Wagner. The couple is mourning the death of their youngest son Harrison Wagner. Read on to learn the latest details surrounding the tragedy.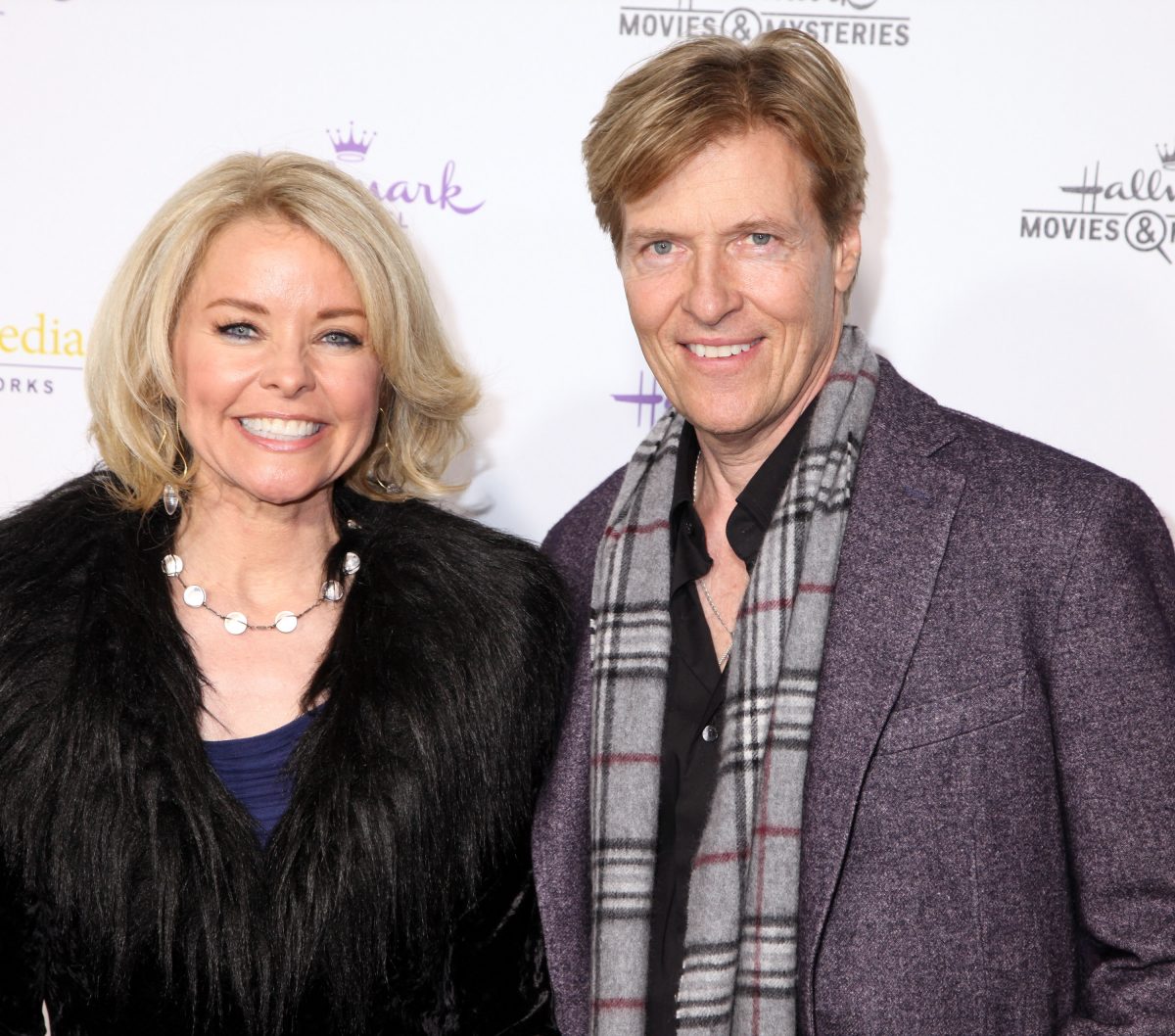 'General Hospital' stars Jack and Kristina Wagner mourn the death of their youngest son
The Wagners are used to tragedy on General Hospital, but now the two face real-life devastation. The couple's son Harris died at the age of 27. According to People, Harrison's body was found in a parking lot on Monday, June 6, in Los Angeles. The police gave no further details, but an investigation is ongoing.
Harrison is the youngest son of Jack and Kristina, who met on the ABC soap opera. The couple married in 1993 but divorced in 2006. They remained friends as they co-parented their children, and Kristina made guest appearances on Jack's show When Calls the Heart.
The couple is also parents to 31-year-old son Peter, and Jack has a daughter Kerry from a previous relationship.
Jack Wagner's opened up about his son Harrison's addiction
The Wagners are a private family; however, Jack has been open about Harrison's addiction. In 2016 when Harrison disappeared for a week, Jack tweeted about his son's issues. "I fear for my youngest son's safety. Harrison has struggled w drugs & alcohol just as I did when I was younger. He's relapsed and is MIA 5 days," the star wrote.
Jack later updated his followers to let them know Harrison had been found. "Harrison's been in touch. He's 21 and in charge of his life. Thank you for all the love and prayers," Jack tweeted.
It's unknown if drugs and alcohol played a role in Harrison's death. But in the weeks before his death, the young man appeared happy as he posed for family photos. On May 20, Kristina posted an Instagram photo with Harrison and Peter at the family's ranch.
'General Hospital' fans and co-stars rally around the couple
Harrison's death immediately made the rounds in the soap opera community. General Hospital fans and co-stars took to Twitter to express their condolences to Jack and Kristina. Executive producer Frank Valentini asked fans to respect the couple's privacy and to keep them in their thoughts.
Fans also sent their sympathies to the couple. "Our prayers are with them all, and our hearts are broken for them," wrote one viewer.
"My heart is breaking for the Wagner family. They are in my thoughts and prayers," another commenter replied.
"So sad. May his memories be a blessing for all who knew him," one fan chimed in.
"So heartbreaking. Sending love to them and their family," another viewer wrote.
RELATED: 'General Hospital' Comings & Goings: The Legendary Felicia Cummings-Jones-Scorpio Returns!
Read the original article from
The Cheat Sheet
'General Hospital' Stars Jack and Kristina Wagner's Youngest Son Dies at Age 27
Source:
News Pinoy Buzz