Rejoice, Gleeks! Disney+ and Hulu now contain the streaming rights for Glee after the popular FOX show left Netflix in late 2021. So fans can rewatch and sing along to all six seasons of Glee, while newcomers can discover the joy of the musical/drama/comedy series. And there might be more good news coming in the form of a reboot.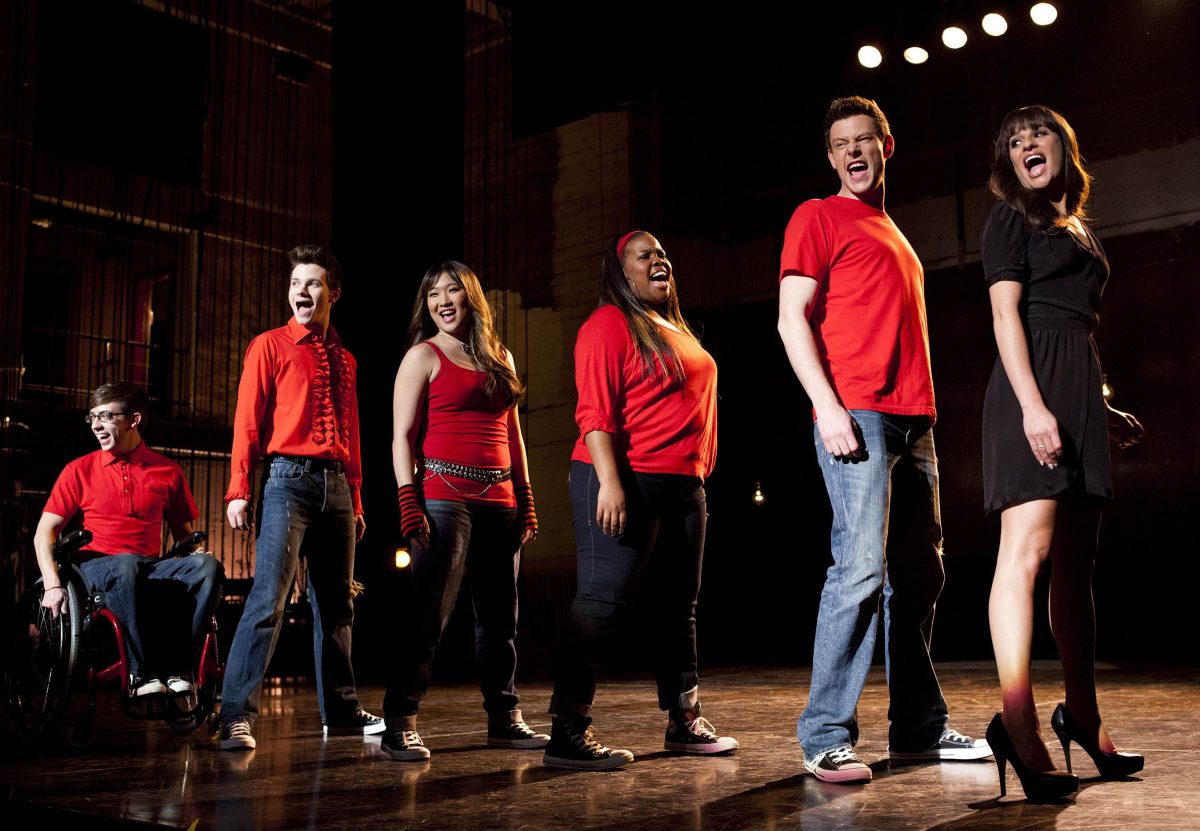 'Glee' has two new streaming homes — Disney+ and Hulu
Glee left Netflix after Nov. 30, 2021, which meant that fans had to look elsewhere to get their fill of the show. Unfortunately, there weren't many options when it came to streaming Glee. But thankfully, fans only had to wait six months until the series became more readily available.
Starting on June 1, Glee is available to stream on Disney+ and Hulu. As many know, June is Pride Month, and it's no coincidence that the two streaming services are kicking off the celebrations with the addition of the FOX show. Glee was known for its groundbreaking diversity and portrayal of LGBTQ characters and relationships.
Plus, following Disney's acquisition of 20th Century Fox in 2019, it's no surprise that Glee made the jump from Netflix to Disney+ and Hulu.
Fans think Disney+ or Hulu could order a 'Glee' reboot
Following the announcement that Glee was coming to Disney+ and Hulu, fans immediately started speculating that a reboot was imminent.
One Reddit user wrote, "With Glee moving to Disney+ and Hulu on June 1, there is a strong chance the show could gain a resurgence of fans since it left Netflix several months ago. Do you think this increases the chance of a reboot happening? Would you even want one? Personally, it wouldn't surprise me, and even though Glee is still my favorite show, I don't see a reboot working now. It would have to be with an entirely new cast and characters."
A fan commented, "If there ever is a reboot, it will have to be a new cast, at a new school probably. There is no plausible way for a continuation of the original show. Dianna [Agron] won't be in it, neither will Chris [Colfer], so no Klaine for those fans. I don't think Amber [Riley] would want to do it. Naya [Rivera] is gone, so Heather [Morris] probably wouldn't do it. So it would just be the Blaine and Rachel show with Will popping up every now and again."
"Yeah, I would want a new cast," the original poster responded.
The resounding consensus is that if a Glee reboot were to happen on Disney+ or Hulu, fans wouldn't want to see the original characters again.
Fox president addresses reboot speculation
In September 2021, Fox Entertainment President Michael Thorn discussed the possibility of a Glee reboot with Deadline.
Thorn said that he'd "love to do more" seasons of Glee. He added, "We always welcome celebrating our iconic shows and revisiting those with surprising takes and new approaches. So, especially in this crowded market, we're always open to reinventing our best IP with some of our favorite partners."
Now that Glee is streaming on Disney+ and Hulu, perhaps Fox's "favorite partners" include the streaming services. And Fox has continued to maintain a working relationship with Ryan Murphy, the co-creator of Glee, so perhaps he would be on board for a reboot.
For more on the entertainment world and exclusive interviews, subscribe to Showbiz Cheat Sheet's YouTube channel.
RELATED: 'Eternals' Is Now Streaming on Disney+ — Will the Cast Return for a Sequel?
Read the original article from
The Cheat Sheet
'Glee' Is Now on Disney+ and Hulu, and Fans Believe a Reboot Is Coming
Source:
News Pinoy Buzz