The Real Housewives of Potomac cast is currently filming Season 7, but there have been enough leaks to the press about what to expect. As reported, Ashley Darby and her husband Michael are separating. The two separated briefly before for six months, but this time it appears final. Ashley insists things are peaceful between the two of them.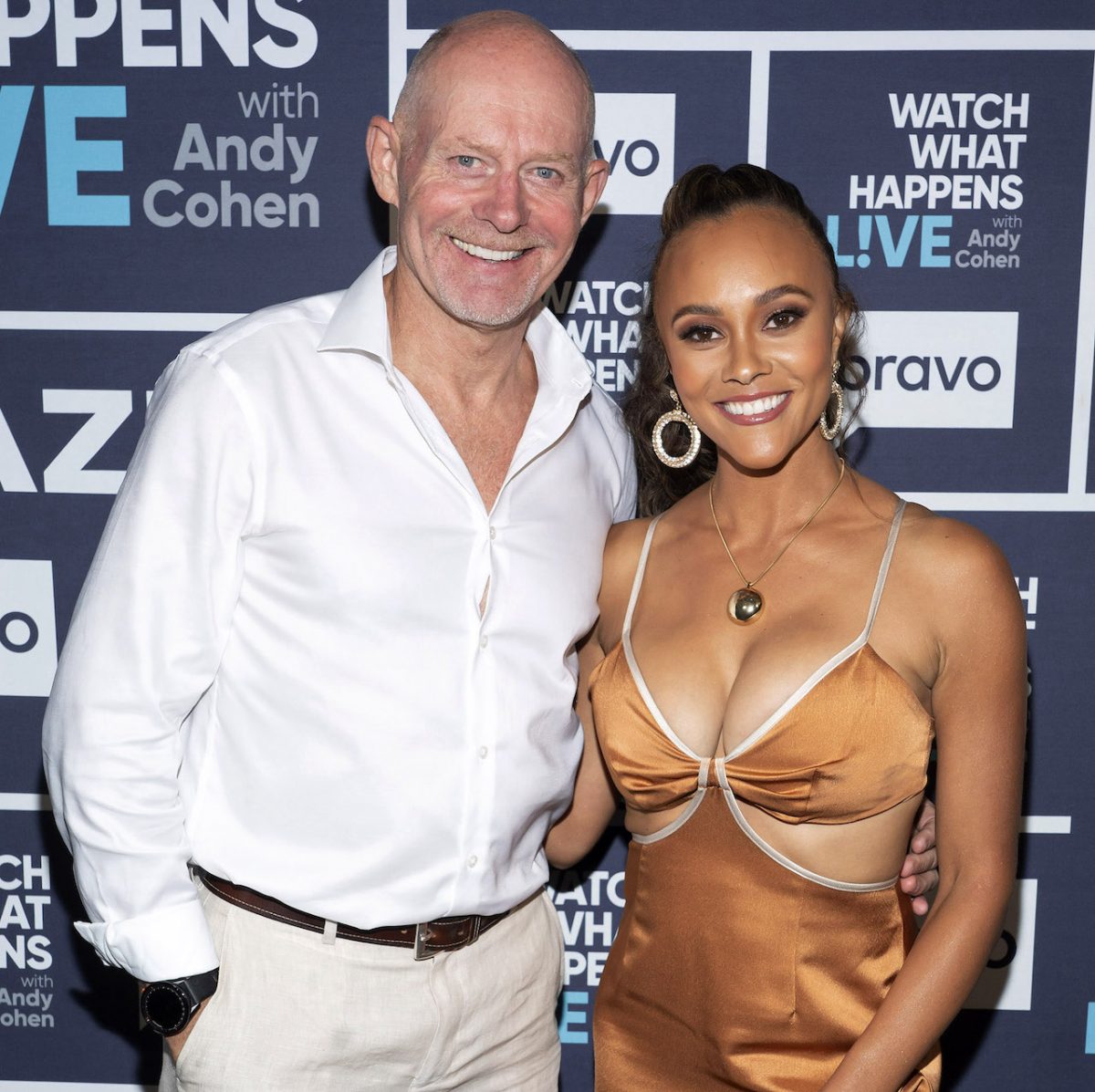 Ashley Darby says despite their split, the two are currently in a peaceful place
The reality star announced her decision to file for legal separation from Michael in an exclusive statement to Bravo's The Daily Dish. The couple have been married for 8 years and have two young sons together.
While Ashley can't elaborate on what exactly is going on, she says it will all unfold during the forthcoming season. "Unfortunately, I can't talk about too much because it's part of the show, and we are filming right now," she revealed during an interview on the Side Piece podcast. "But of course, when we are done filming, I'll be more than happy to open up about it. But yes there was an event ultimately that was the catalyst for what was already happening between us. I don't hate him. There is no resentment. It's just the way it is."
Though the former couple is currently living together, Ashley says they are very much living separate lives. "No, we don't sleep in the same room," she explained.
She previously said a specific event occurred that led to her filing for a separation
Ashley has never shied away from sharing her marital troubles, which included addressing cheating allegations and even dealing with marriage when children are involved. This time around, she promises it will be no different. But she says her main priority is her children.
"Well, I'm great. My kids are pretty young. My son is 2, my other son is 1, so they don't really have an awareness. Michael and I are still living together, we're still under the same roof, so no difference for them," she told FOX 5.
Whatever drove Ashley's decision to split was something that happened recently. "It is more of a recent thing. My marriage has been through quite a lot," she explained. "I've been open about that on the show. We've had issues with infidelity that we've overcome. It's nothing of that nature. I do give more of an insight as to how and why we got to this place (on the show), and it's not for the reasons that a lot of people think."
Her former co-star said she's not surprised by the Darby's split
Ashley may be going through a split, but Monique Samuels says she's in good spirits. The two filmed RHOP together for four seasons and developed a strong friendship. Samuels was a source of support for Ashley in her marital trouble in the past.
"She's doing good. The reason why Ashley and I get along so well is because we both focus on what we want the outcome to be," Samuels told Page Six. "We don't sit and sulk," she added. "So with her, she's going to be like, 'OK, this is the decision I made. I'm going to keep it moving.' And that's what she's doing."
According to Samuels, there was much "tension" in Ashley's marriage when she decided to officially file for separation. Still, she says Ashley remains positive about everything. "Ashley is the most positive person I know. And I know one thing about her and Michael, they work well together," she added. "So if they made this decision to separate, it's because going forward, they know they're going to be OK — whether that's OK together or whether that's OK co-parenting."
RELATED: 'RHOP': How the Cast and Crew Feel About Michael and Ashley Darby's Sexually Fluid Relationship
Read the original article from
The Cheat Sheet
'RHOP': Ashley Darby on Split From Husband Michael – 'There's No Resentment'
Source:
News Pinoy Buzz